On July 30, 1972, the portion of A52 road between The Pentagon Island in Derby and the Queen's Medical Centre in Nottingham was unveiled. Brian Clough was then getting ready for a new season with Derby County (his last with the Rams) after a new Premier Division title celebrated in a Mallorca hotel few months earlier. He was probably far away from thinking that 35 years later this road would be named after him. He was the first to make A52's ends meet with success. In 1975, he would go on the other end of this portion to put Nottingham Forest on the kingdom's throne and then on Europe's top. This is where I got a revelation 10 years ago. Seeing how the love for football was claimed and, even better, was part of people's lifestyle was just amazing to me who came from France where it is often pointed at in different sorts of negative rhetoric. Here, daily, 70,000 drivers take a road named after a football manager. Unbelievable.
Coming back where the love started like you can do sometimes to cure your relationship was kinda mandatory. So here we are with Jérémie, in our Friday night train heading to Nottingham, one year after our trip to Sheffield, few miles up north. Let's give props to these two dead drunk Leicester fans who sat in front of us in our car. After a couple of songs glorifying the Foxes, they nearly collapsed, one of them even managing to throw up on himself. Brexit or not, England stays true to itself. Nottingham is way different to its neighbour from the north more impacted by the presence of iron industry from the 19th century. Its city center seems more prosperous-looking. We are having pints under the castle in the oldest England's inn that crossed few crusaders on their way to Crusades. And the Robin of Loxley's statue by the castle reminds the rich history of the city. And Nottingham's history is one with football.
In 1862, Notts County was founded. The Magpies are known for being the oldest professional club until May of this year and their relegation to the National League. In 1865, County was followed by Nottingham Forest, a club created by 15 lads who used to play shinty together. It's on these roots that we are heading to on this Saturday morning. But before that, it's impossible not to stop on our way to pay homage to Brian Clough and his statue. As on the other end of the A52, Nottingham erected a statue honoring Big Ead. Here at the angle of Queen Street and King Street sits the divine manager who twice in a row sat on Mount Olympus of football in 1979 and 1980 winning Champions League. Something never seen in the home of football.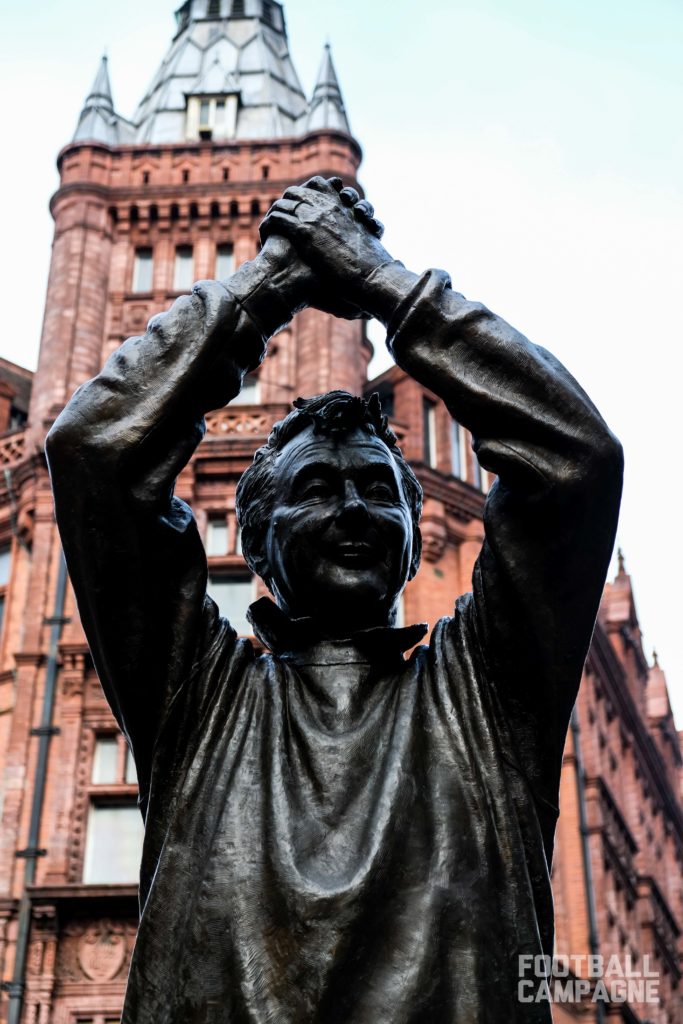 But let's keep walking to the source of Forest's history. When we get to Forest Recreation Ground, the fog caresses the pitches of this park that today looks like any other one in the UK. Almost anonymous but still with a touch of charm with its historic club house. Here we are on the first ever pitch trod by the players wearing the Garibaldi Red. In the 19th century, those pitches were still part of the south of Sherwood forest. Don't look too far to understand where Nottingham Forest got its name from… Football Campagne first on obvious history facts!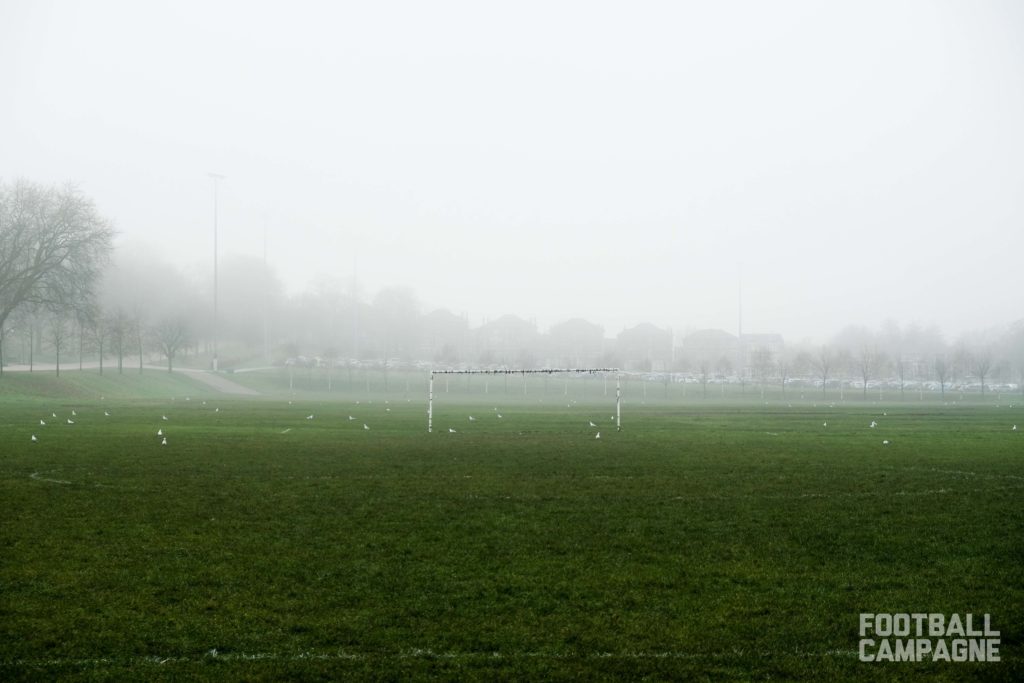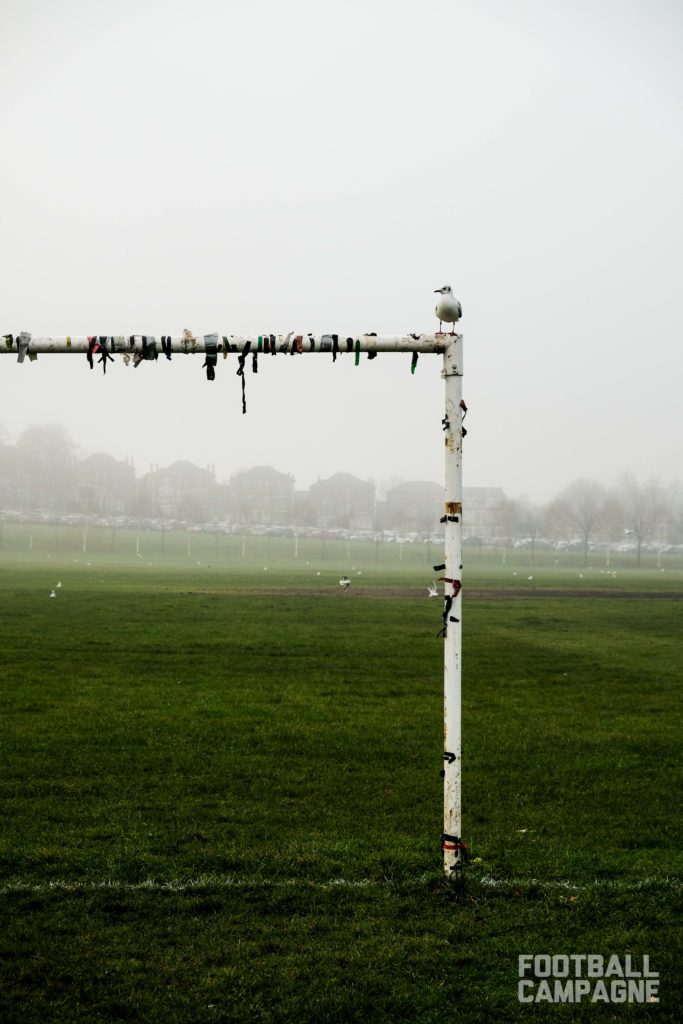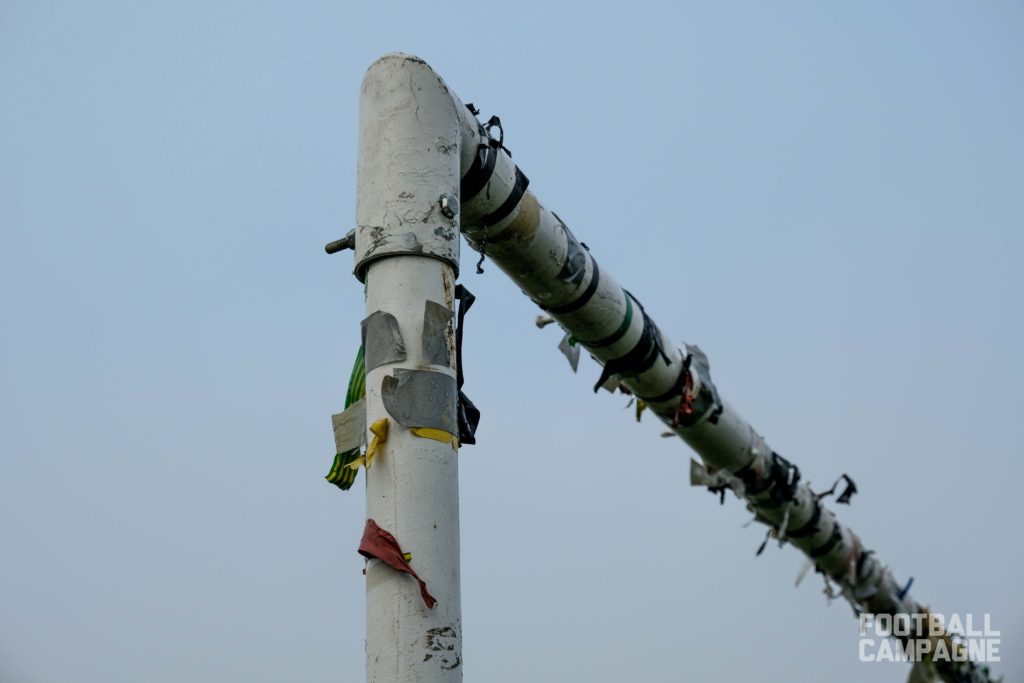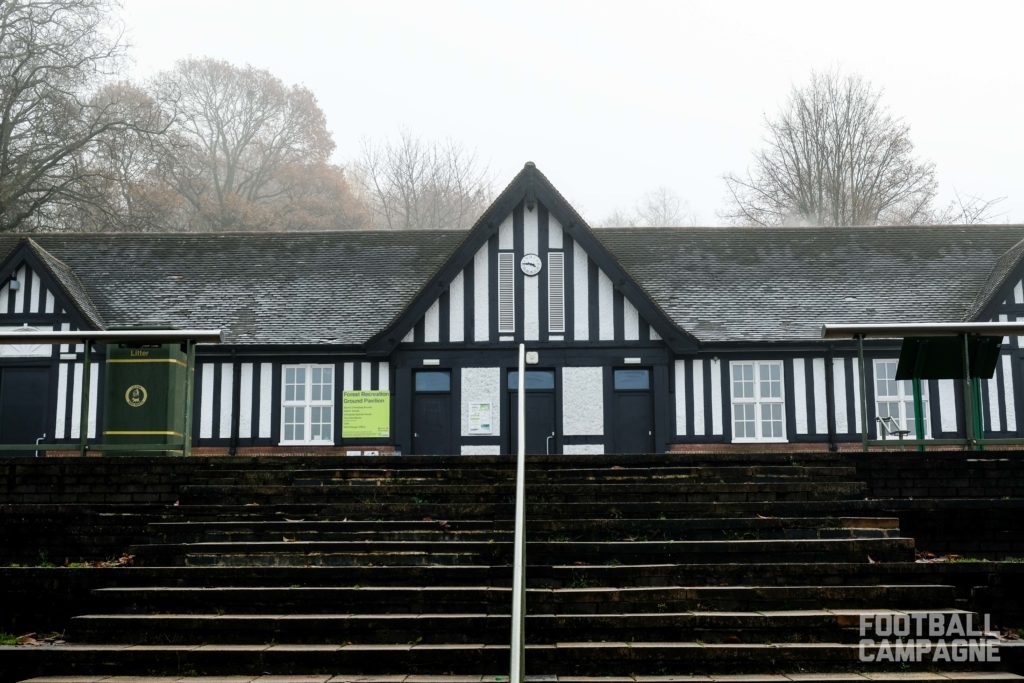 On our way back down to the town center, it's again not possible to miss this house with this wide window at the center of which we can see an AC Milan's crest. Without knowing, we walked by the 191 Mansfield Road where back in 1870, Herbert Kilpin was born. When he was still a teenager he created with his friends, the Garibaldi Nottingham, a club paying homage to Italian hero who also inspired Forest jerseys (that two ex-players brought with them to the Dial FC, the ancestor of Arsenal). Later he would move to Italy to work with Edoardo Bosio, a textile merchant, founder of the third known Italian club, the Internazionale Torino. In its jersey, Kilpin became the first known English footballer to play abroad. It's when he made the move to Milan that he started another chapter of football's great history. With an other Englishman, Samuel Richard Davies, they create Milan Foot-Ball and Cricket Club where Kilpin becomes player-manager.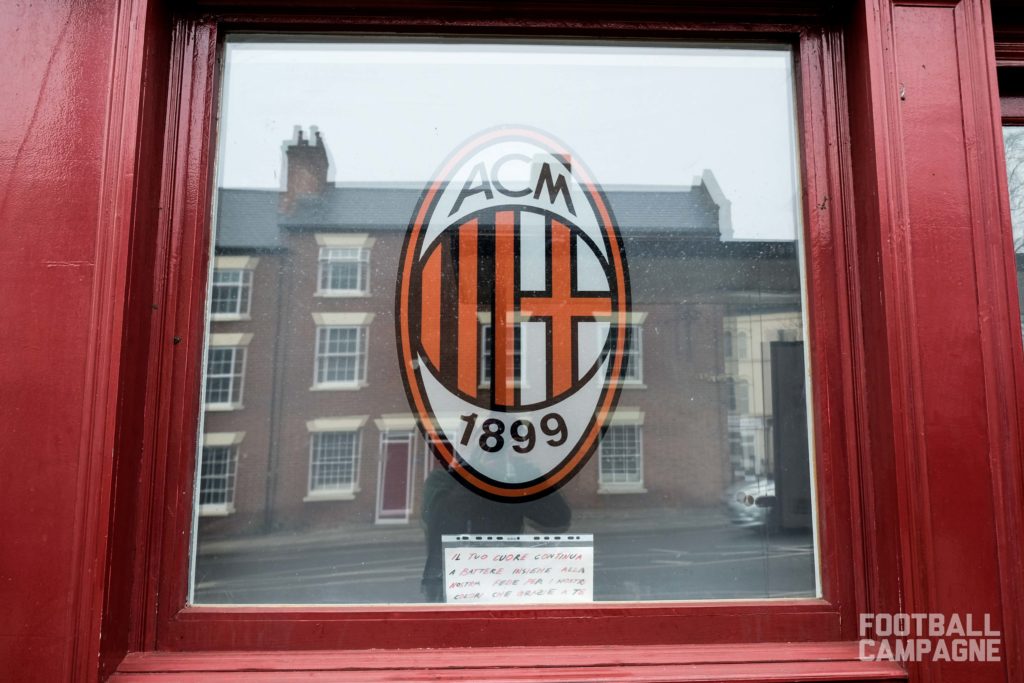 In a narrow alley, this is where we raise our pints to the good Herbert in a pub named after him. The recent and shiny walls show multiple frames celebrating rossonero glory but also old World Cups from the 70's. No track of the juventini rival. But it's also in Nottingham that the Old Lady found her colors when fed up of her pink and black faded jerseys, she switched to black and white stripes thanks to a Notts County fan who sent the Magpies uniforms on the request of the Juventus-Englishman John Savage. Saying that Nottingham is the crib of a little part of Italian football is also another obvious historic statement that we dare to make.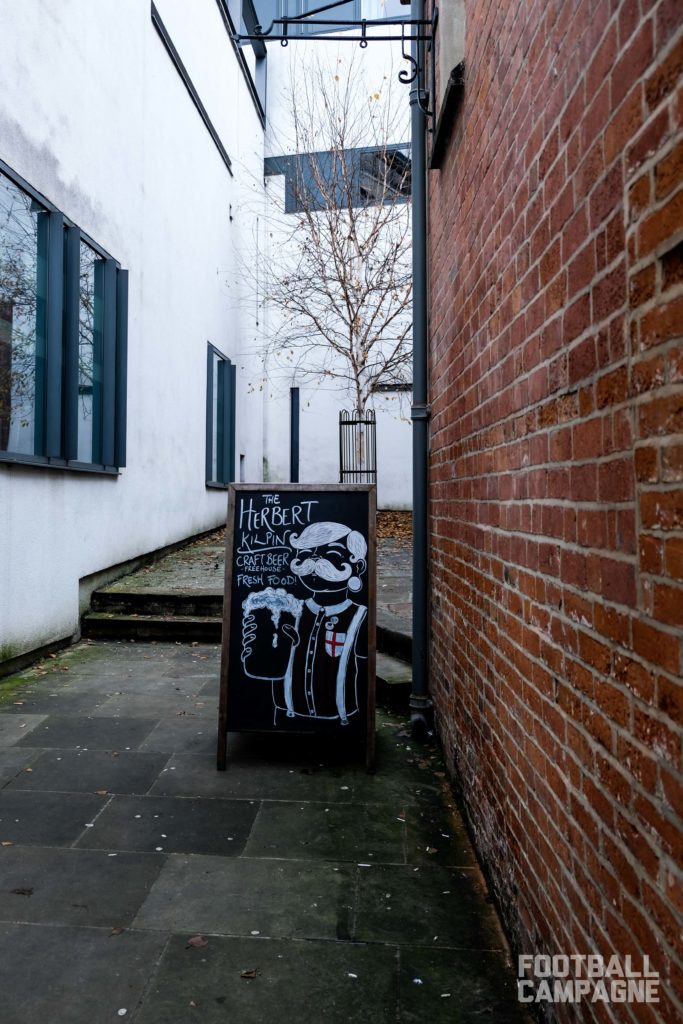 After being done hydrating, We pursue our trek to see Sabri Lamouchi's flocks facing Cardiff. Fog is so thick that we could almost touch it. But before testing Peter Taylor Stand's decibels, we have one last stop to Meadow Lane, home of Notts County. In the middle of grey business park, we found a stadium stinking depression despite the massive bee painted on the sits of the main stand. It's tough to say more about a stadium from the outside but empty and in this environment we can't feel the warmth that could evaporate from there on a game day. If we turn back towards the Trent we can distinguish the City Ground. Even half a mile away we can seen that this stadium is ready to boil on this cold day.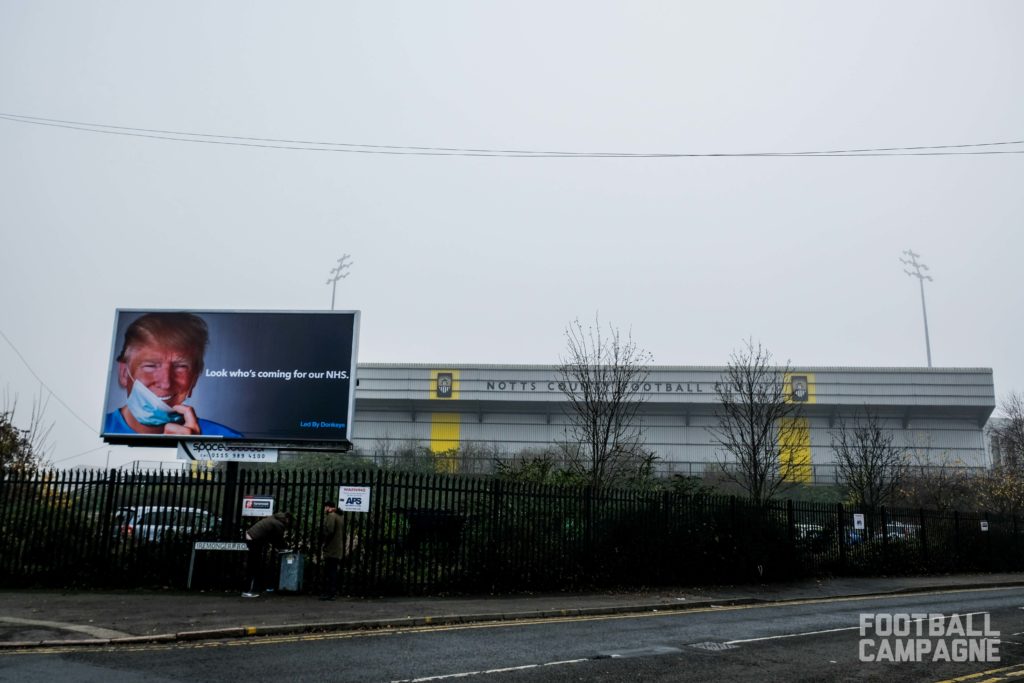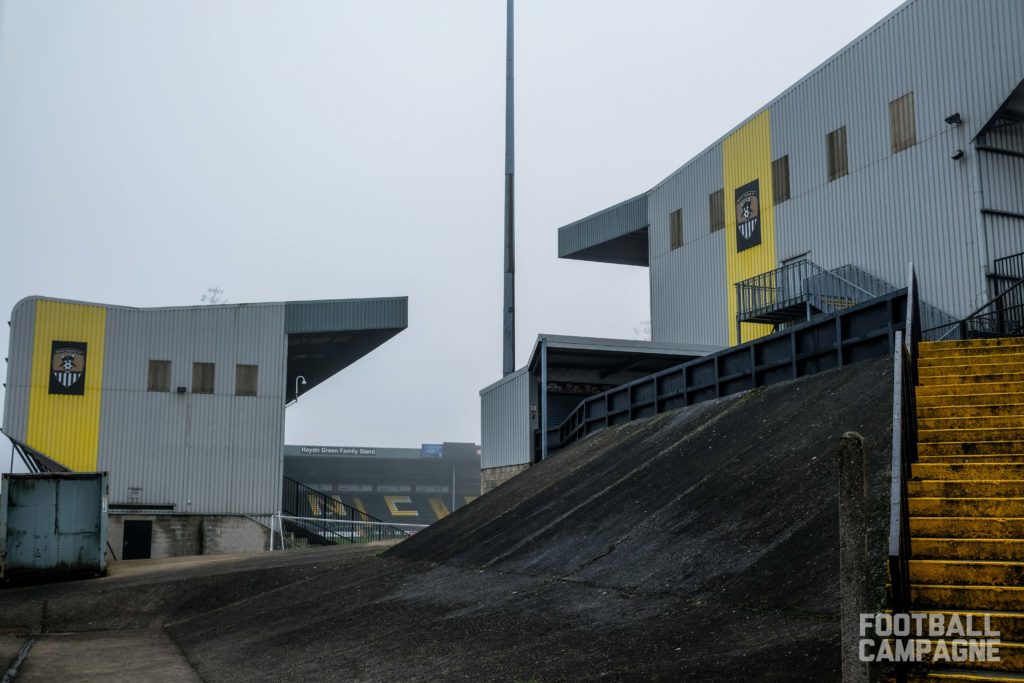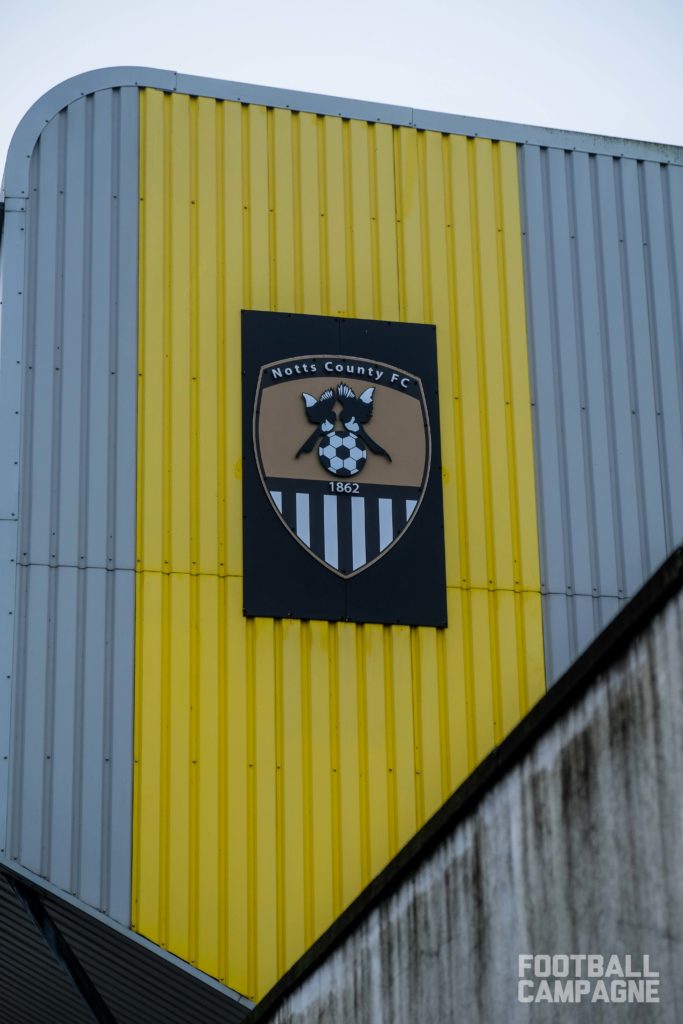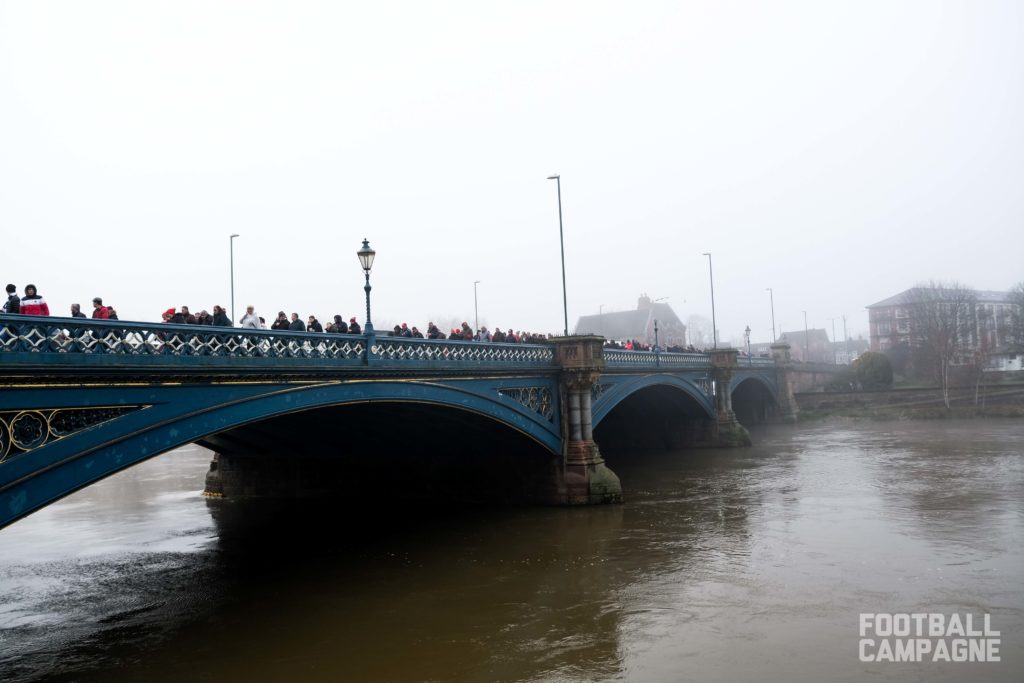 We are following the flow of Reds supporters crossing the Trent bridge. They are buzzing. We can feel the excitement growing. Like in Sheffield with The Hillsborough, we can walk around the stadium thanks to a semi-tunnel under a stand. On the wall, we can see many slabs showing names of club's legends. Two big ones are there to witness the European successes gained in Munich and Madrid. They might have seen Championship football for the last 22 years, Forest fans are still in number to fill Brian Clough and Peter Taylor stands. Even more this season thanks to the unexpected good run of under Sabri Lamouchi's reign. Forest has the second best attendance of Championship behind Marcelo Bielsa's Leeds. We can hear it when the teams are coming out and all the attendance stand up to sing their rendition of 'Mull Of Kintyre' Garibaldi Red edition.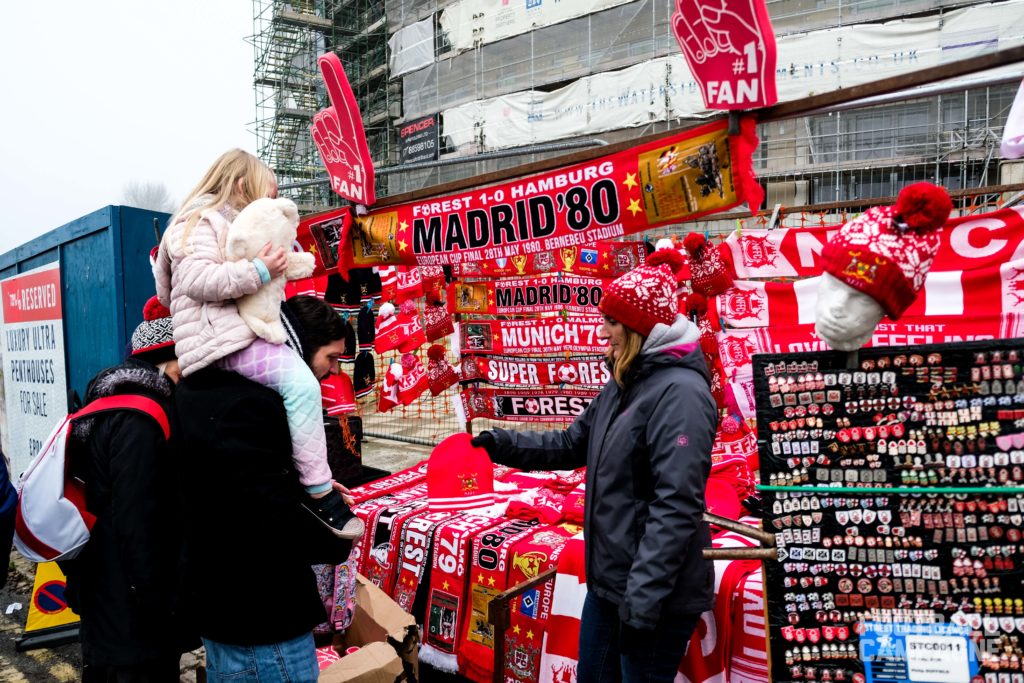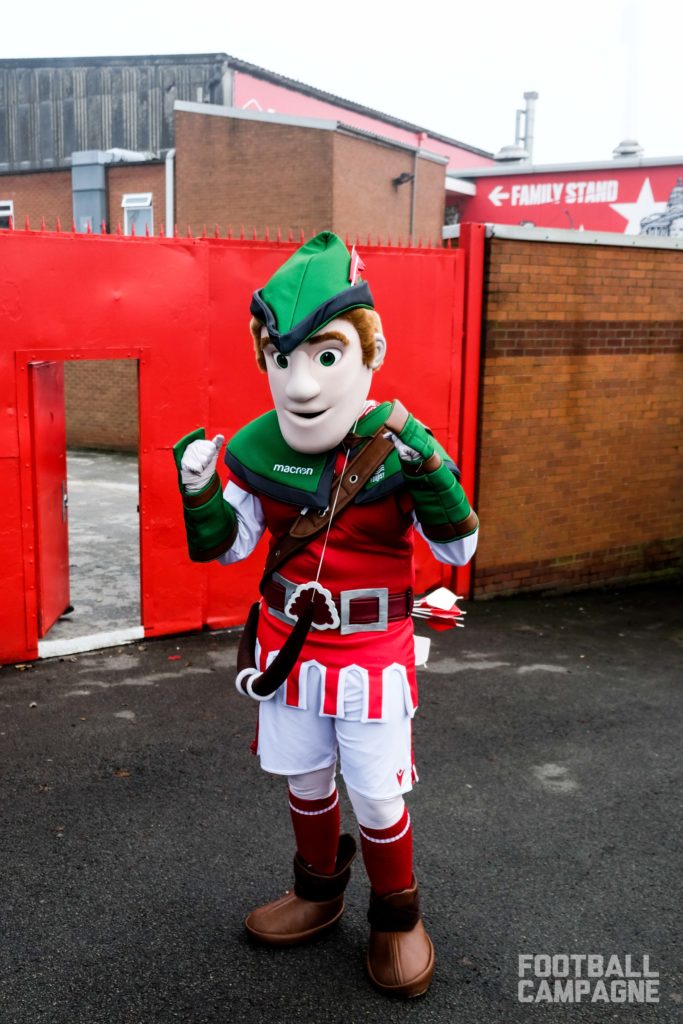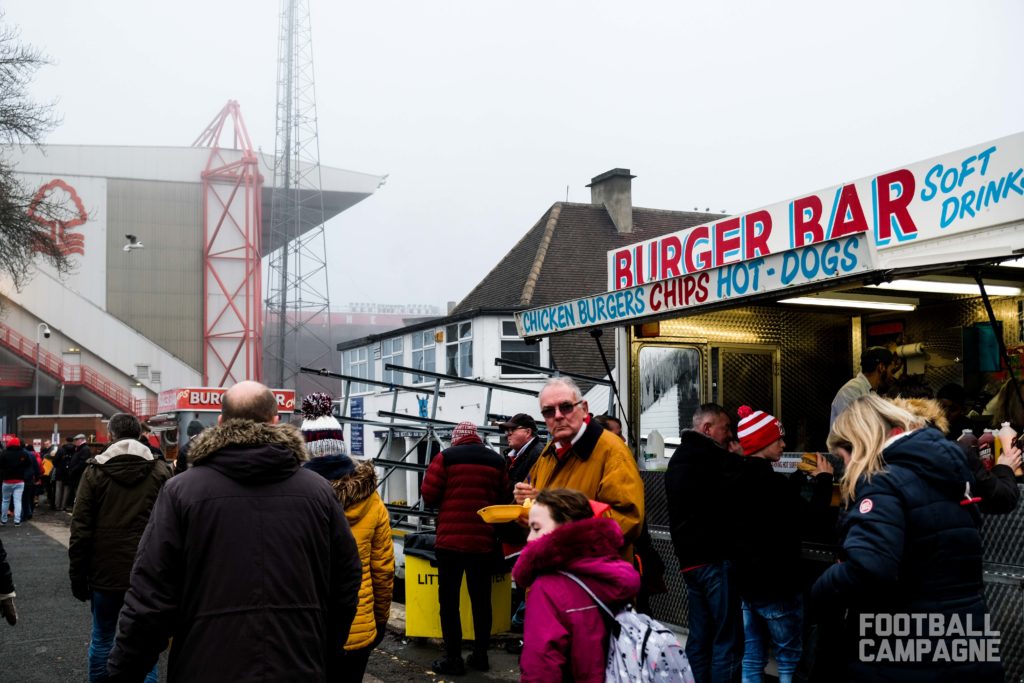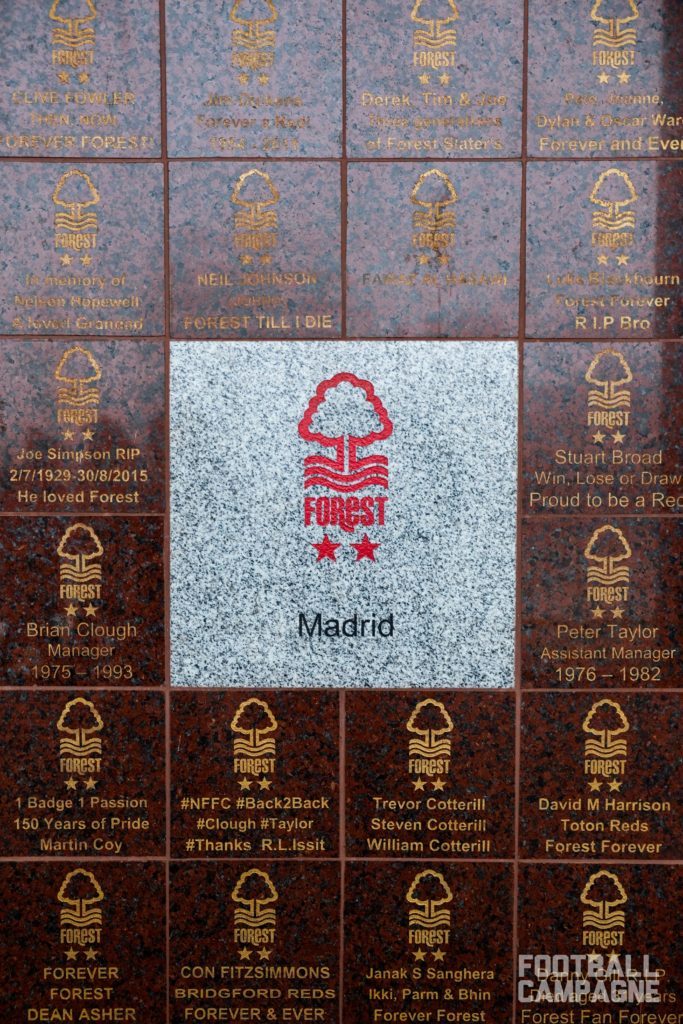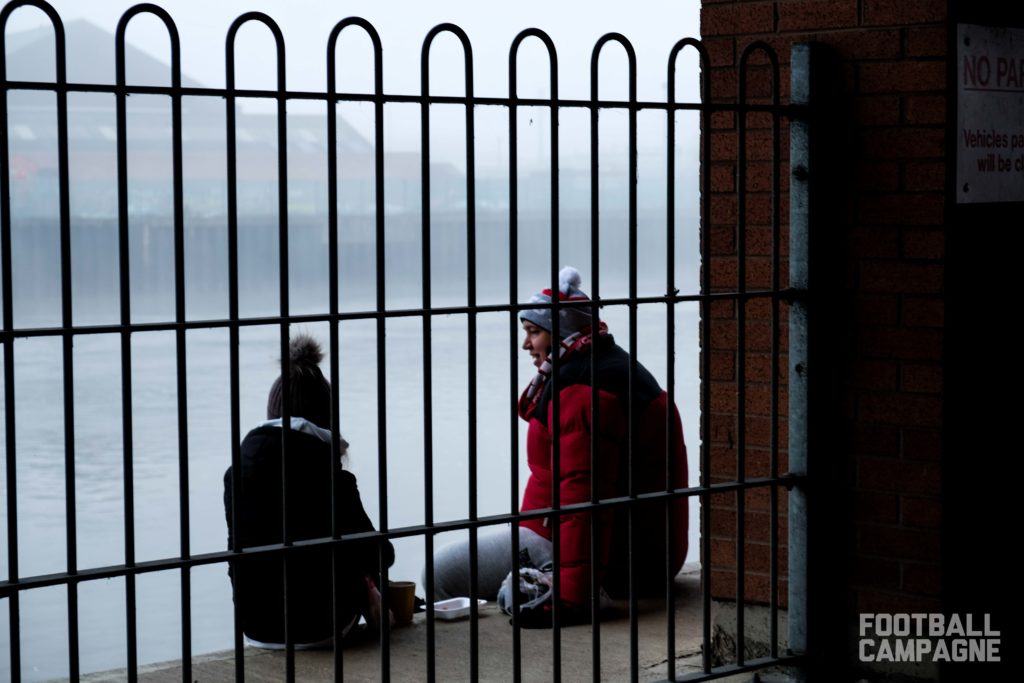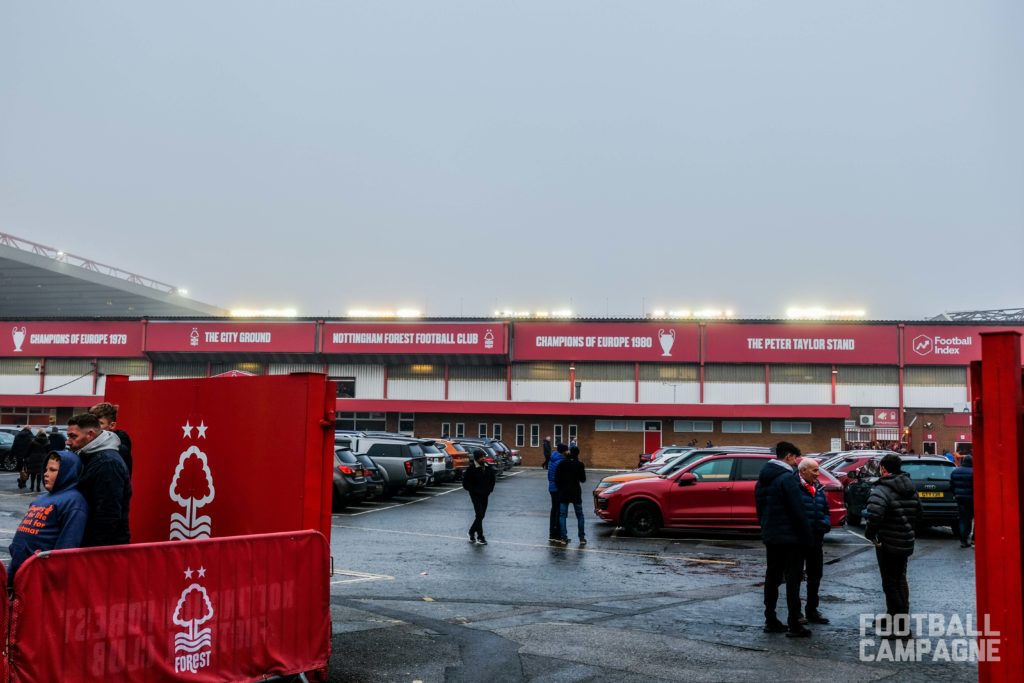 And it's a first one since we have moved to England: people keep standing after the kickoff whistle blows. Despite stewards requests nobody back off and we stand all game long. Unfortunately they will see their team running after the score after Mendez-Laing breaks the deadlock. Robin of Loxley would have been ashamed seeing so much imprecision. Only two shots of target out of 32! This game was here to remind us how laborious is the recent history of Forest.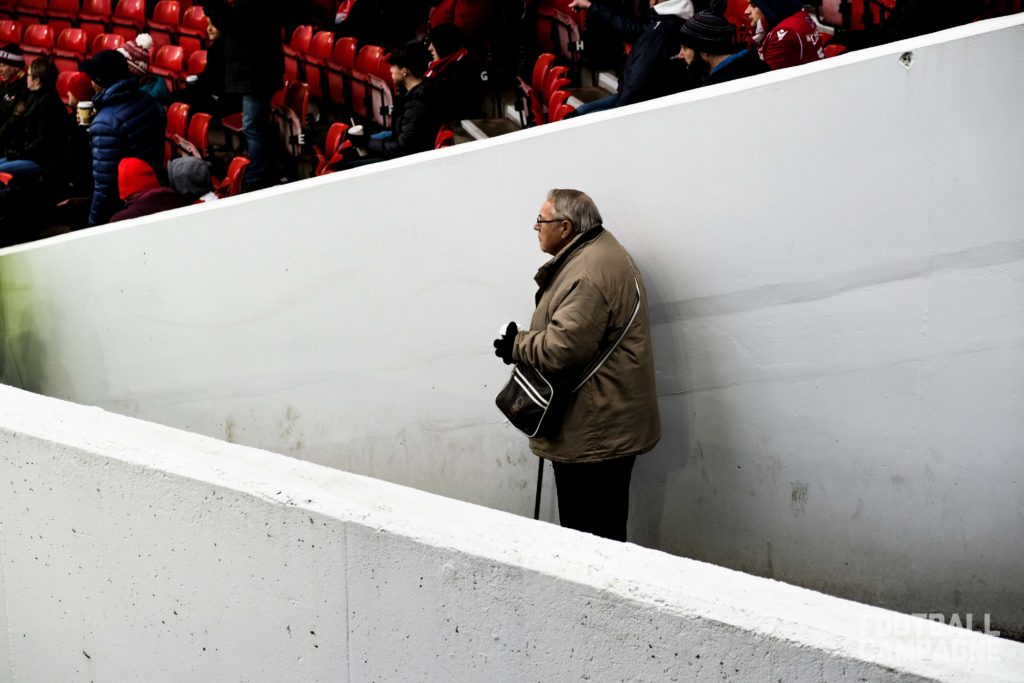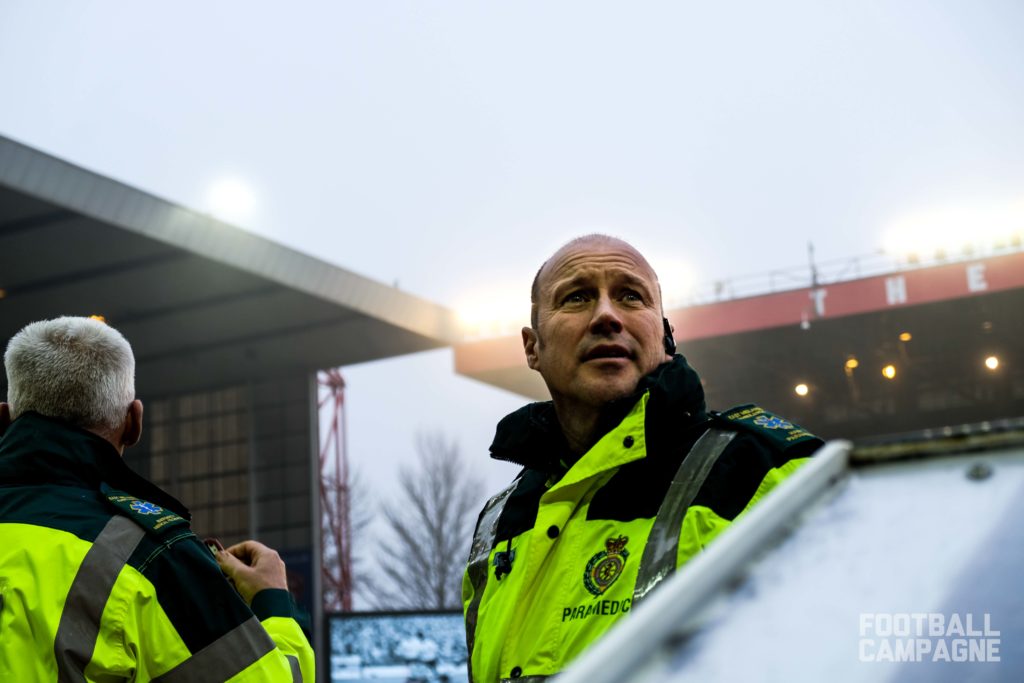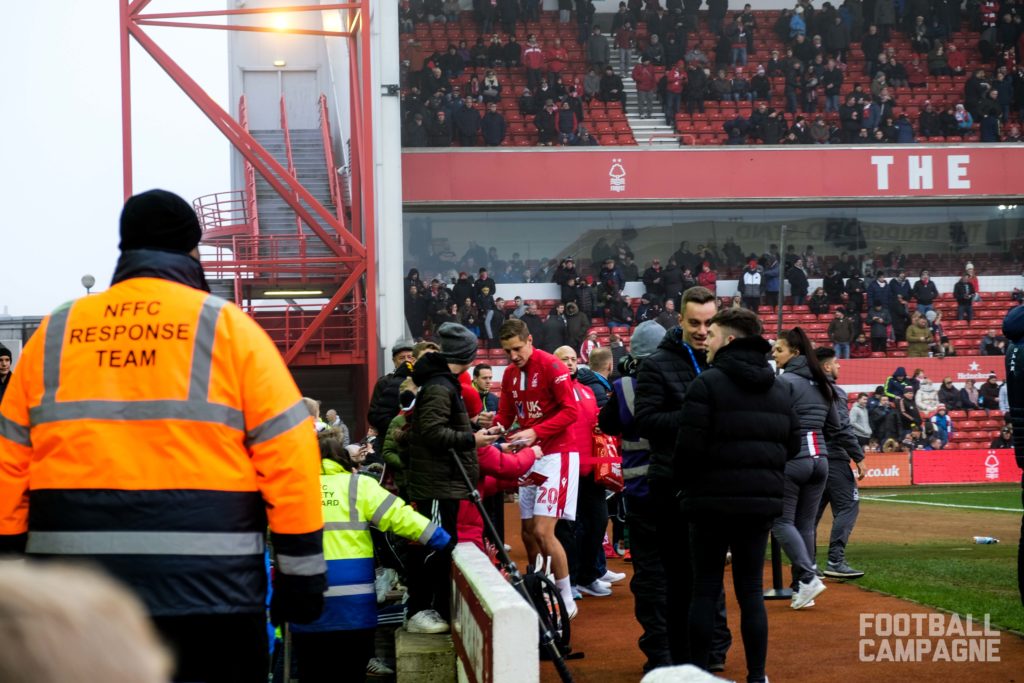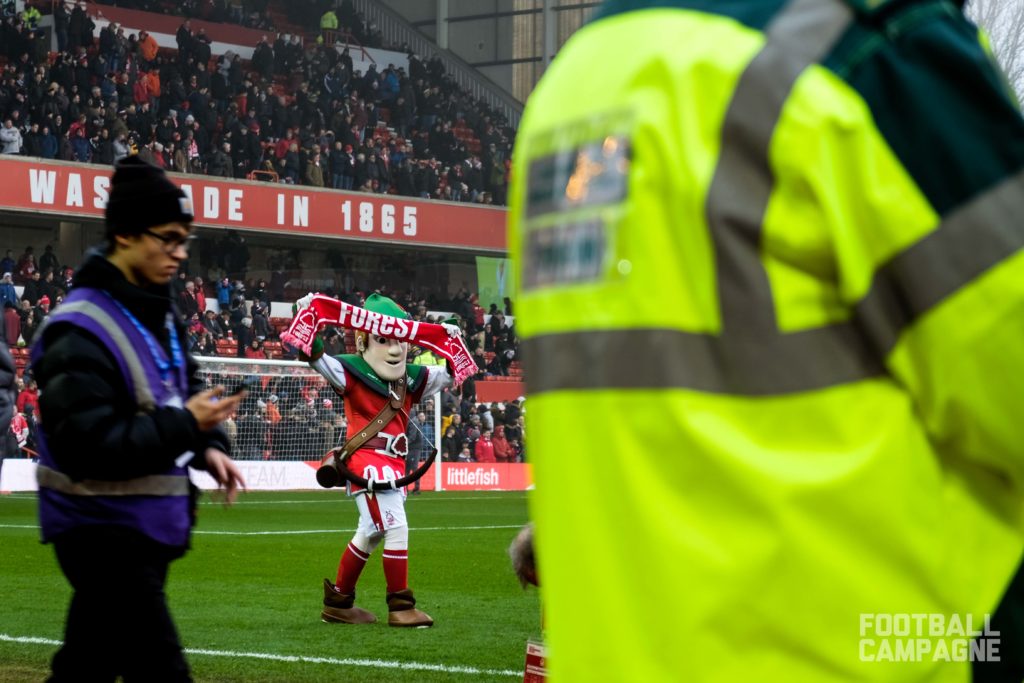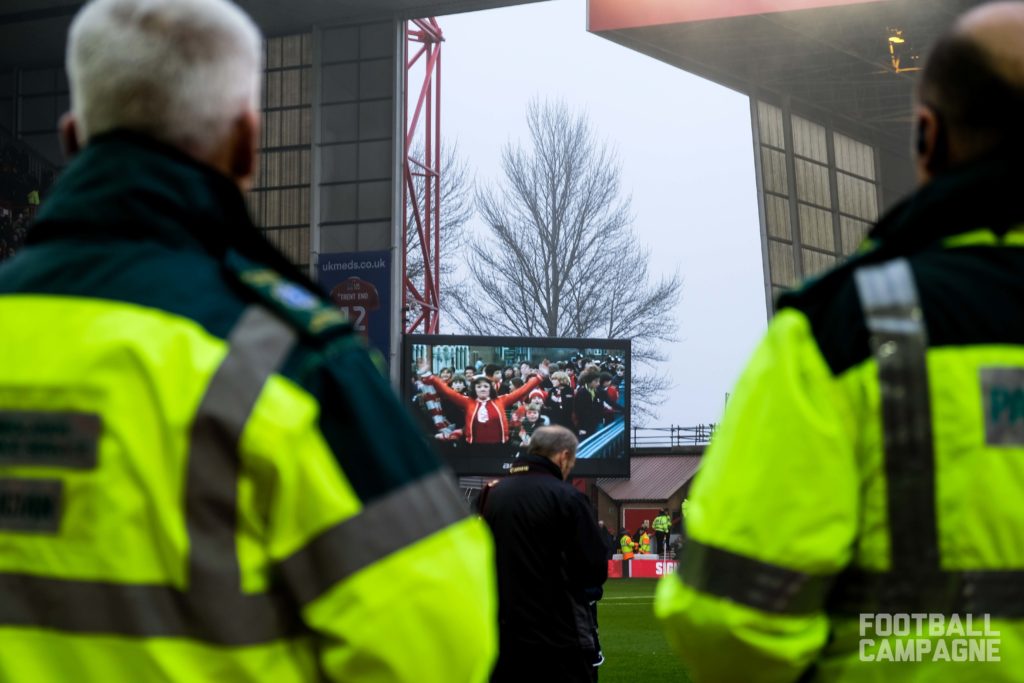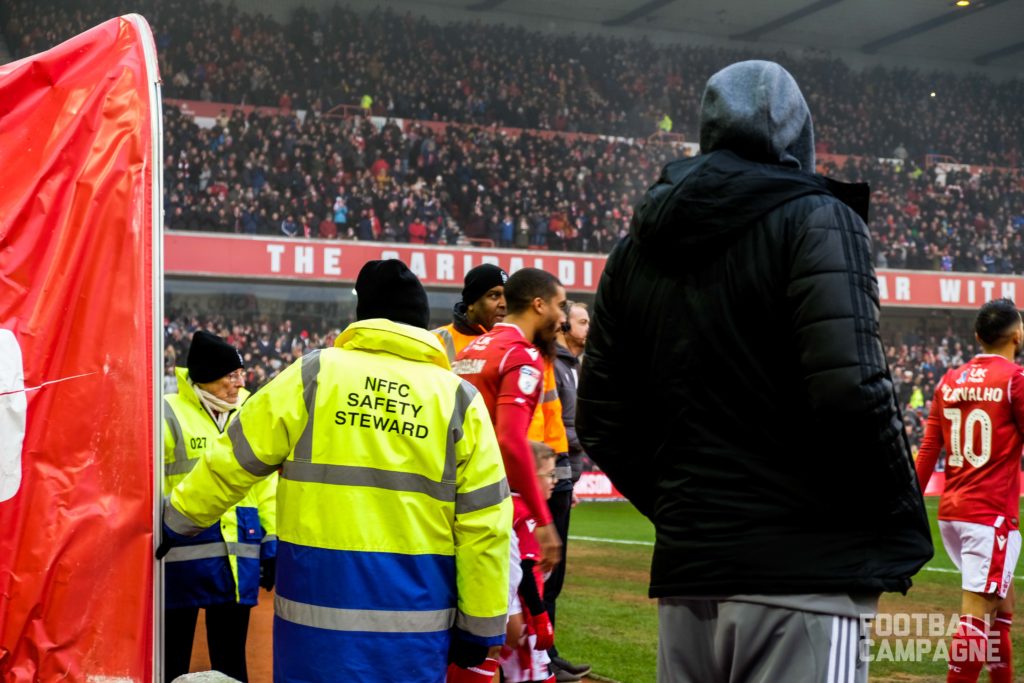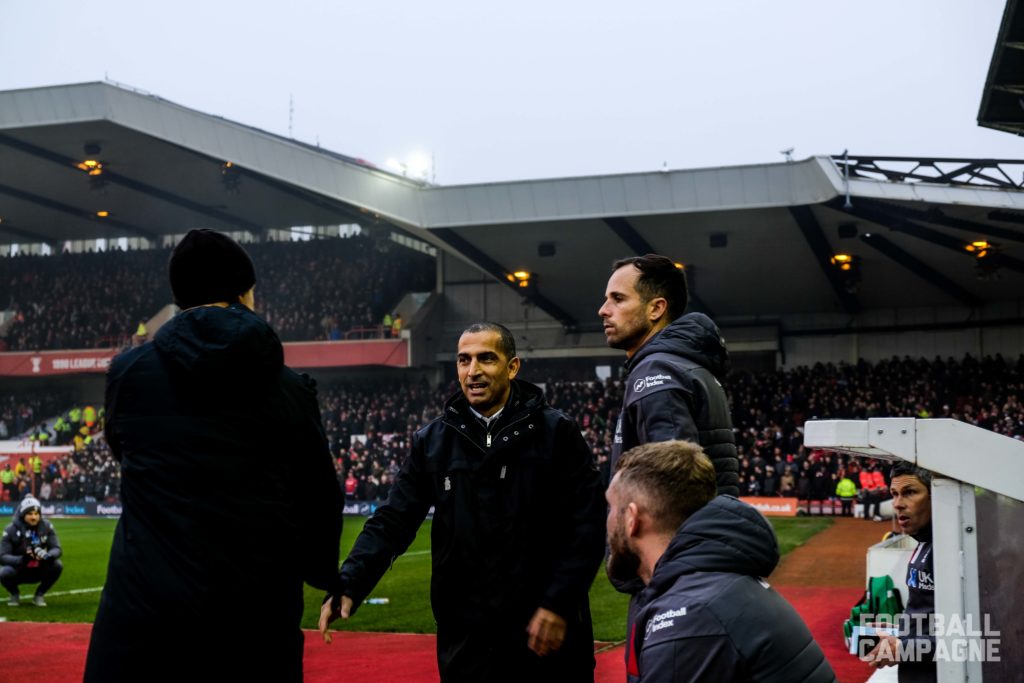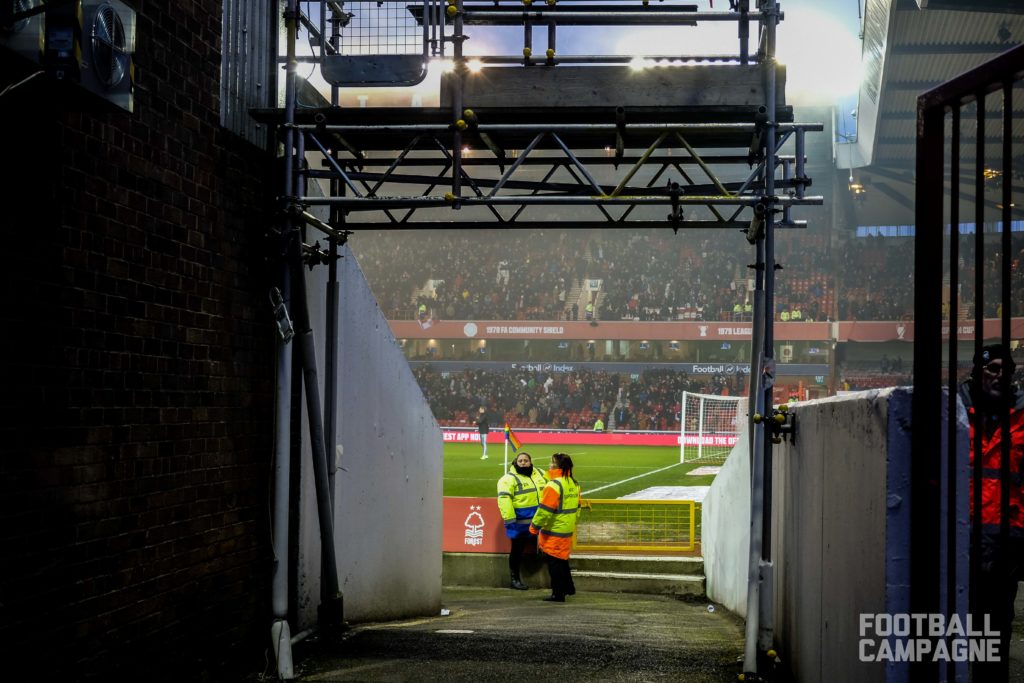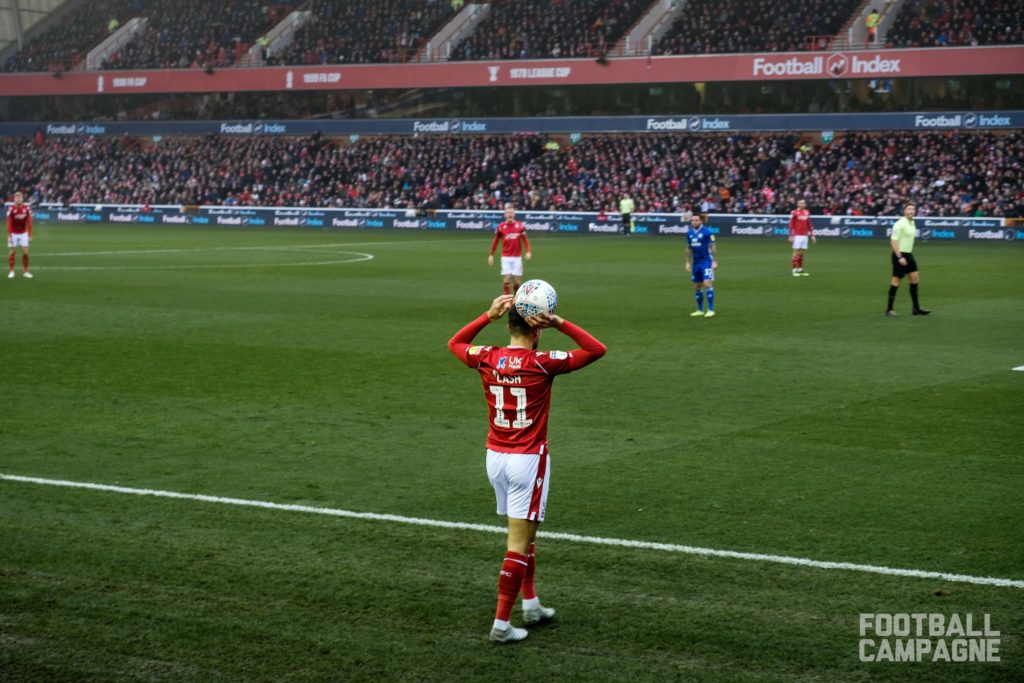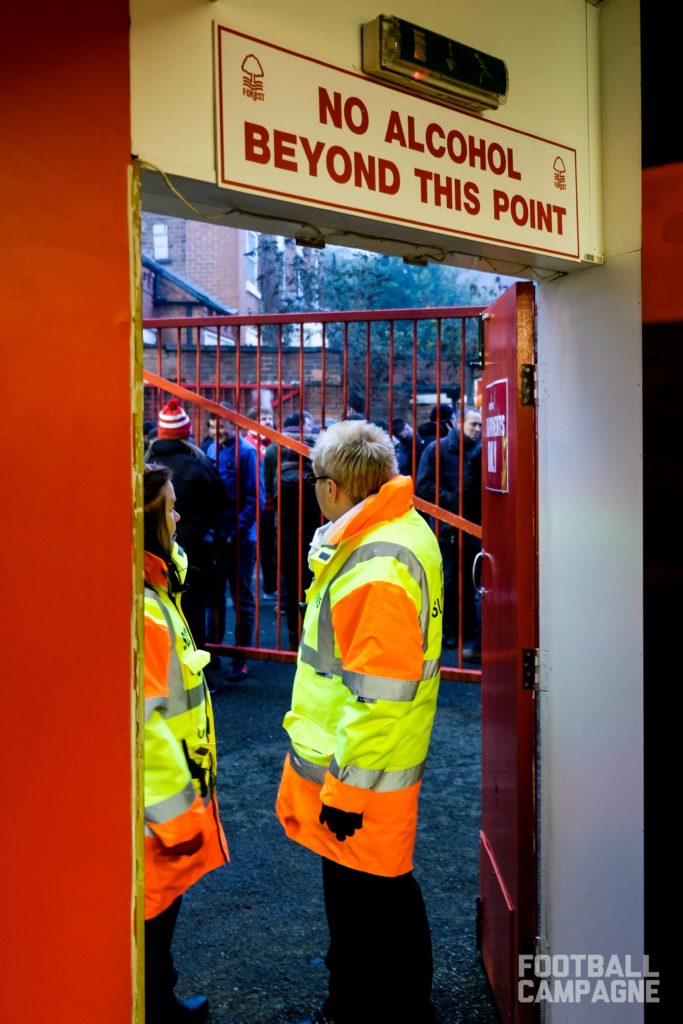 Final whistle also marks the end of this day spent in this football's open-air museum that is Nottingham. If the city still lives in the glory of its past glorious successes and made them equivalent of Robin Hood's legend, Forest despite today's defeat, shows this season that there is still a future to write on Trent's riverside. Sabri Lamouchi could have a statue in the city one day. Who knows…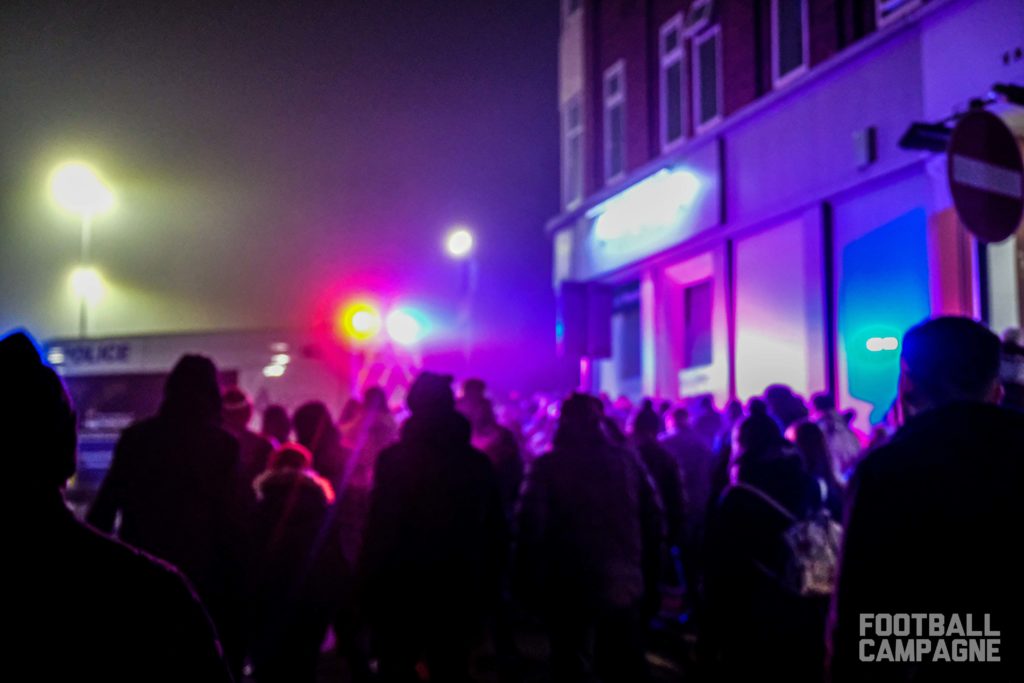 Lyrics by Adrien Picard
Pics by Jérémie Roturier