Hidden behind a flashy glass building, Saffron Kitchen's car park is witnessing a ballet of cars stopping by on a regular interval. There are a few to pay attention to the strange panorama. All around them, a stadium in ruins where you find everything but football things. Cheap high heels, dead fireworks, broken chairs and so on… We said don't touch the equipment for fuck sake!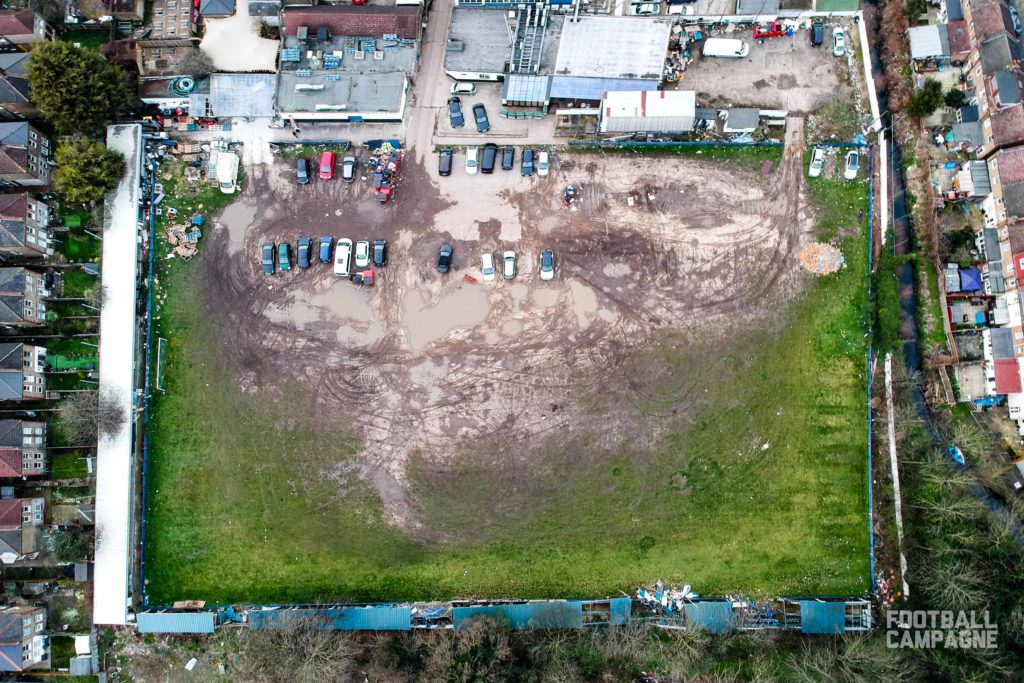 Here lies the Hare & Hounds Stadium, home of the late Leyton FC, a club that in never written history books stays the second oldest London's football club after Cray Wanderers. The Lillywhites were created in 1868, when Leyton was still the nice East London's countryside. Demoted many times, the first Leyton's club before Leyton Orient's foundation, doesn't seem to have resurrected of its last life. Choked to death by an owner involved in a massive fraud scandal, the club ended up penniless and disappeared in the indifference. Only 45 people attended to the last Leyton FC in a stadium with a 4,000 capacity.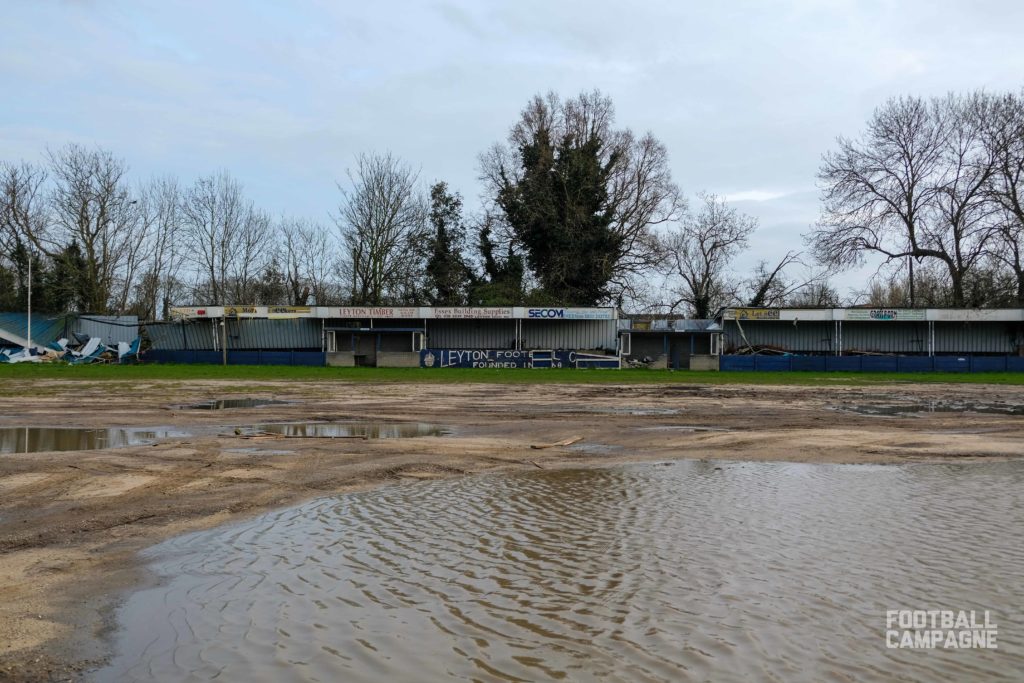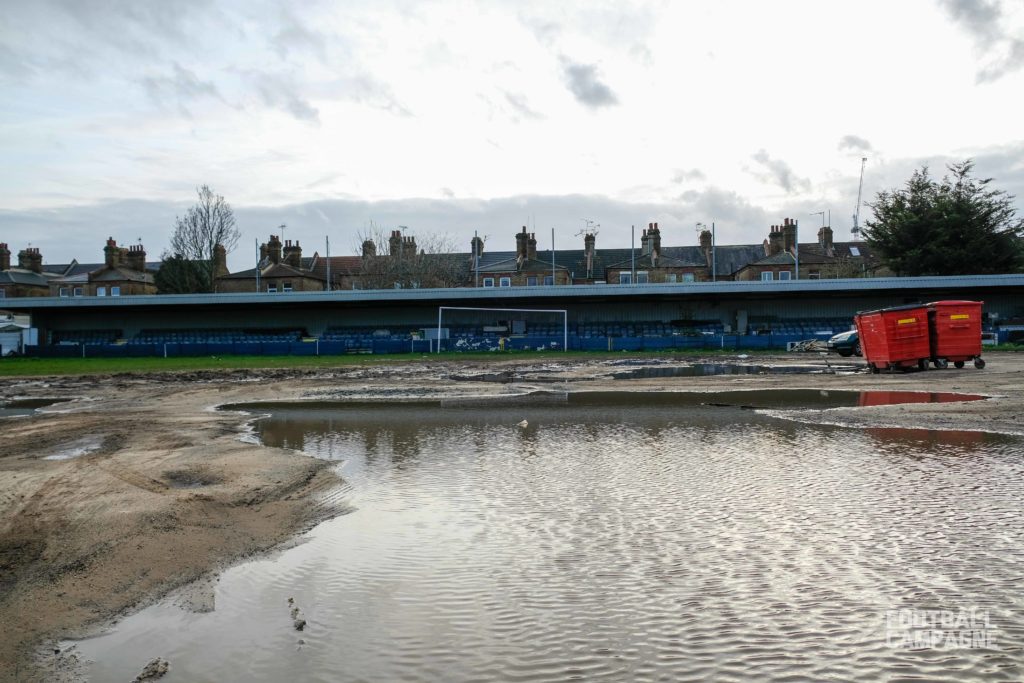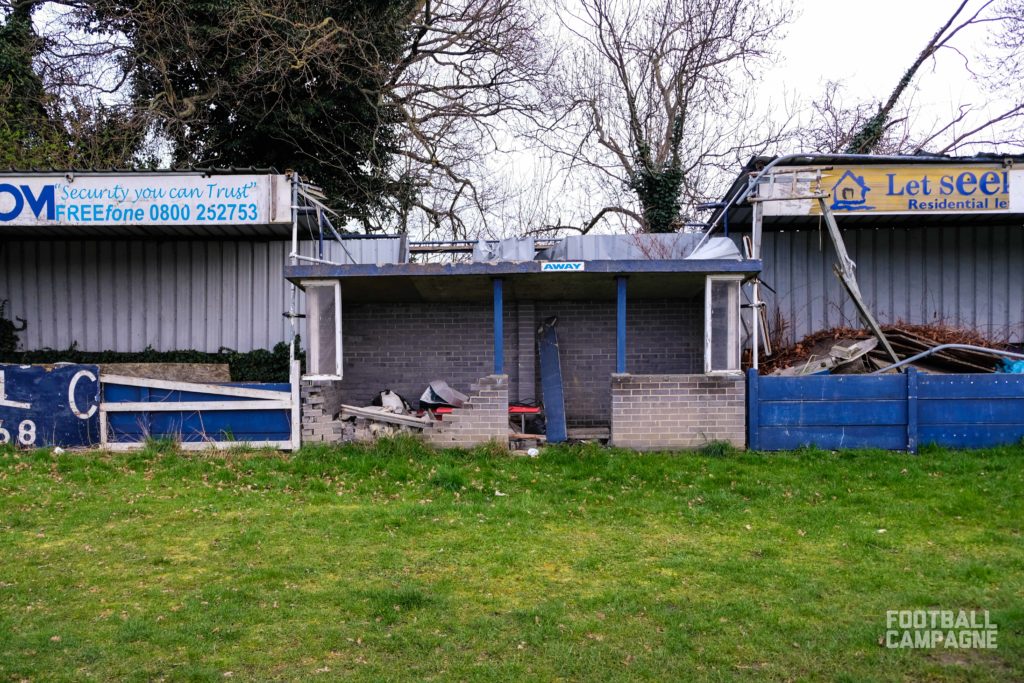 The idyll started 111 years earlier with a victory 4-0 over Hampstead on the 7th of September 1901. The stadium has been named after the pub build nearby 50 years earlier and that still survives it today. Inside maybe you will hear about how the last owner had some turnstiles from the Old Wembley installed at the Hare & Hounds stadium. Or others might talk about when the young AFC Wimbledon's supporters visited when they resurrected the club. Some of them might even want to see a new tenant team at the ground.
Last time someone checked, he has been told that it would be soon demolished to raise new housing development. And the ghosts of Leyton should disappear with the memories of those who witnessed the net shaken at the Hare & Hounds stadium.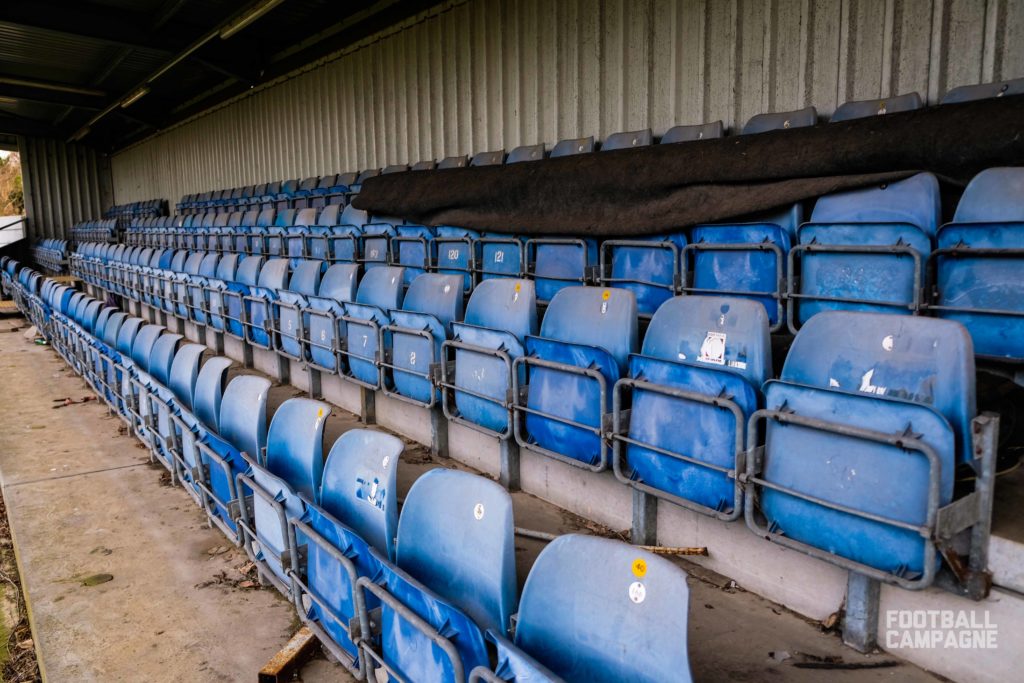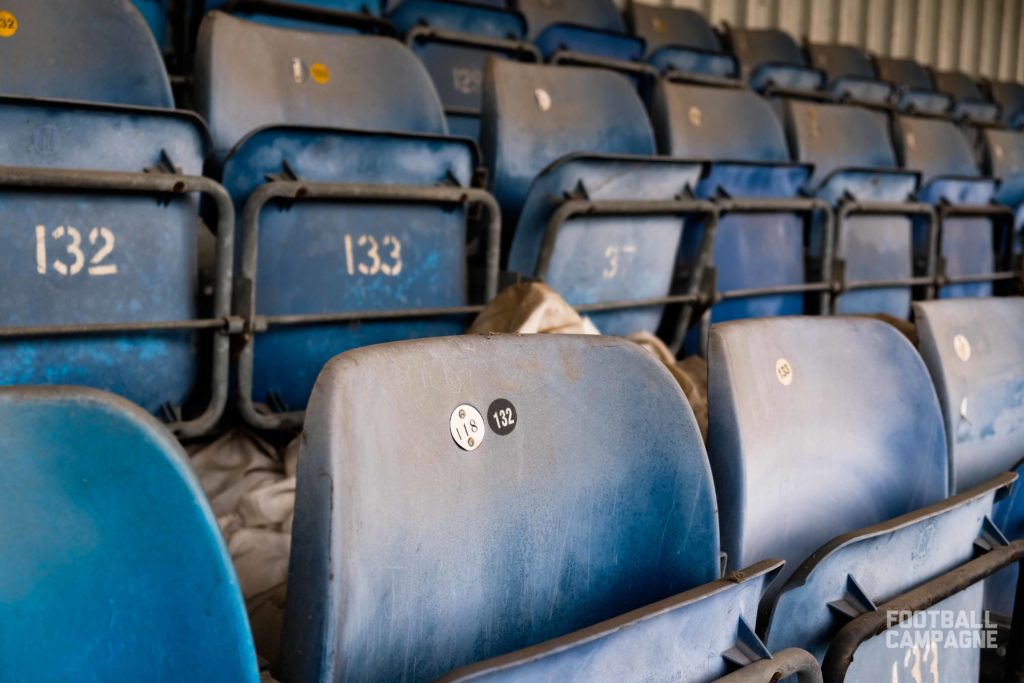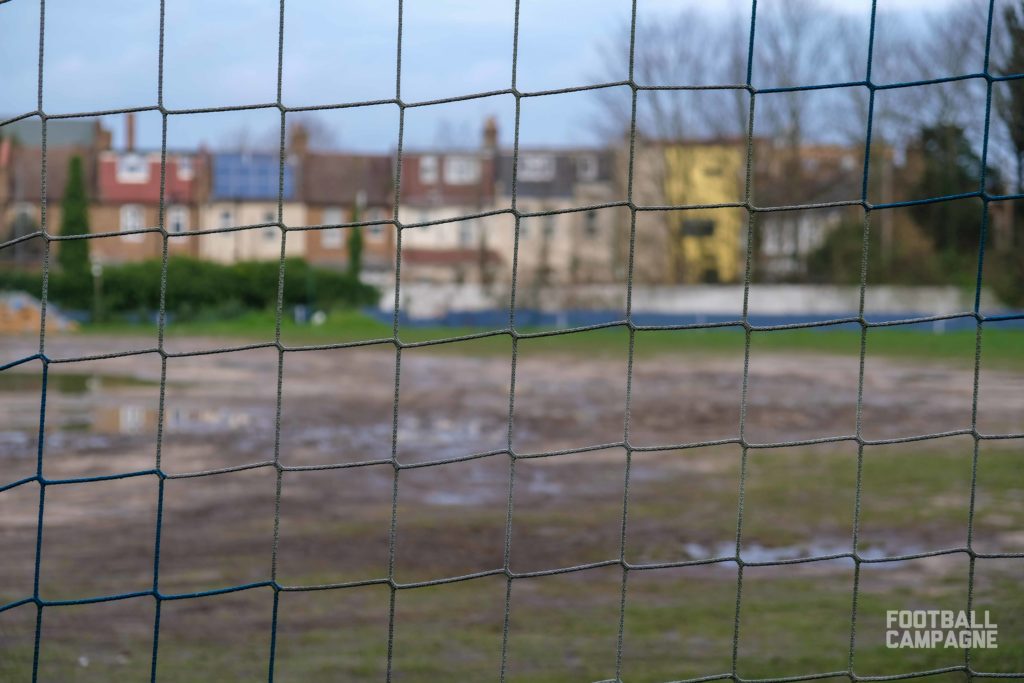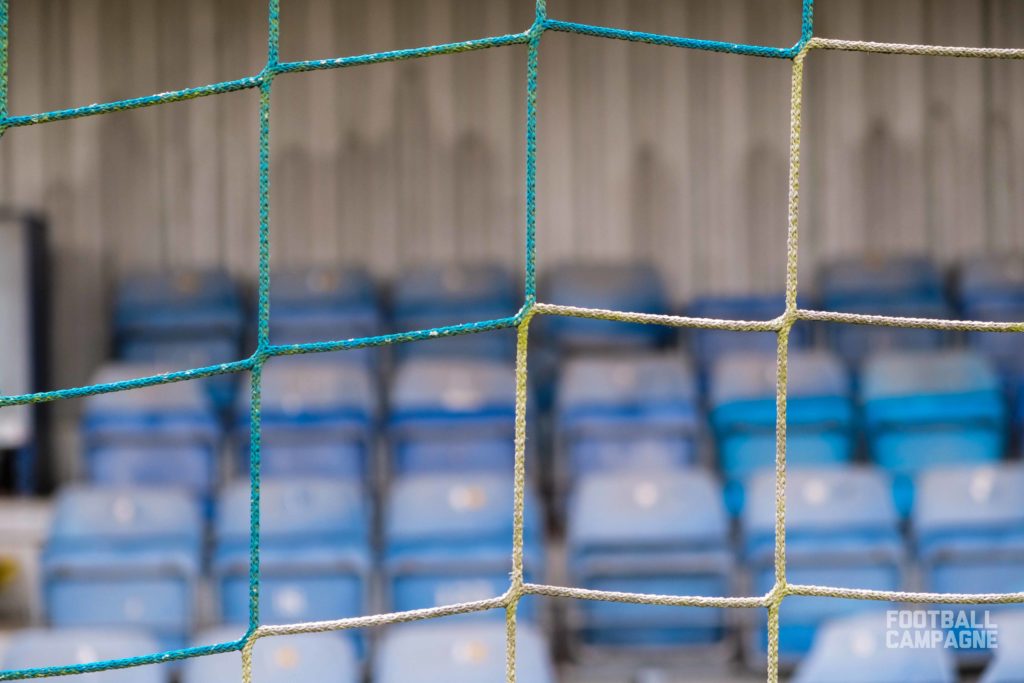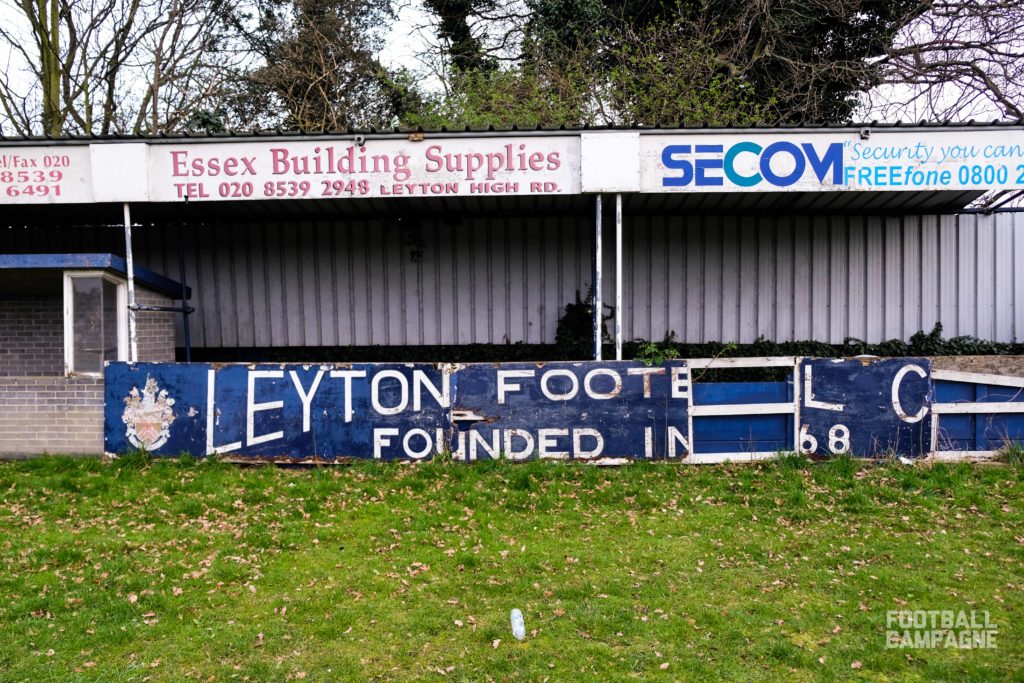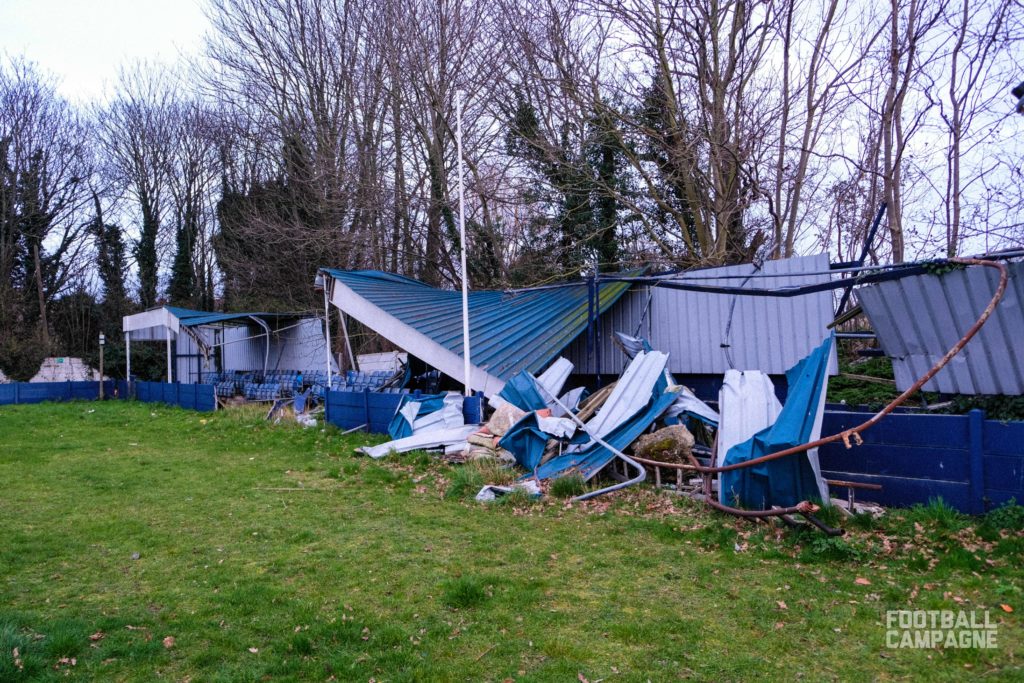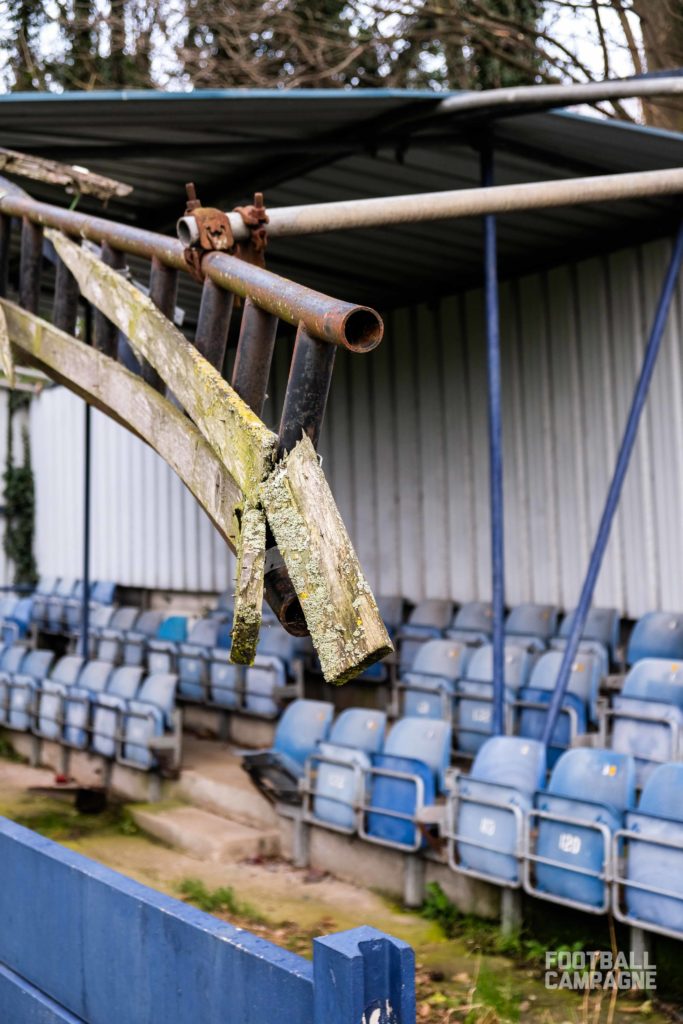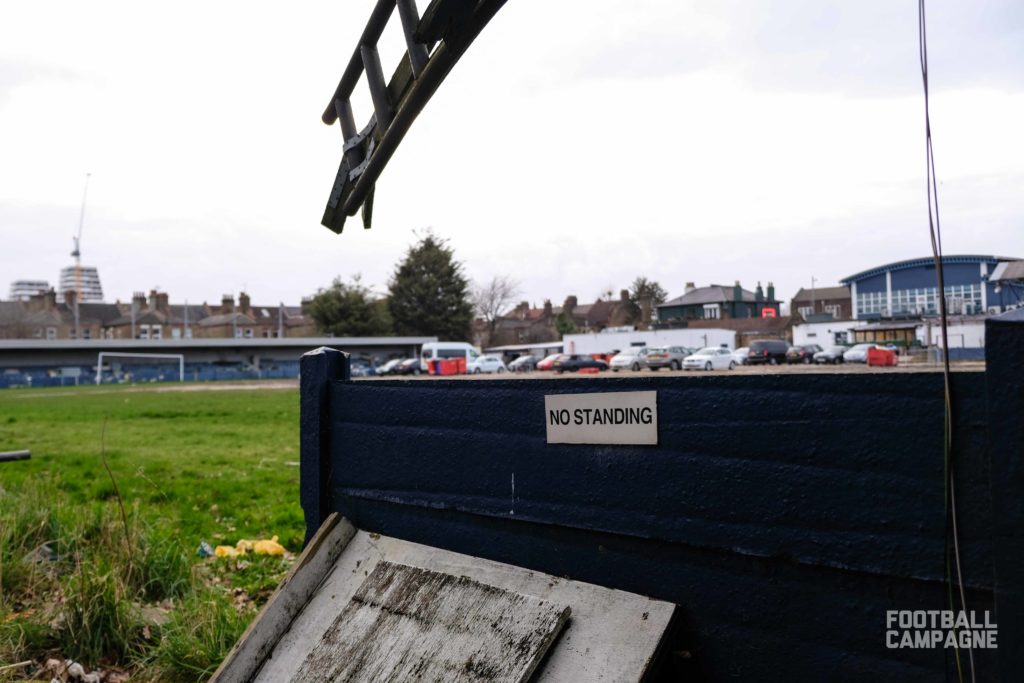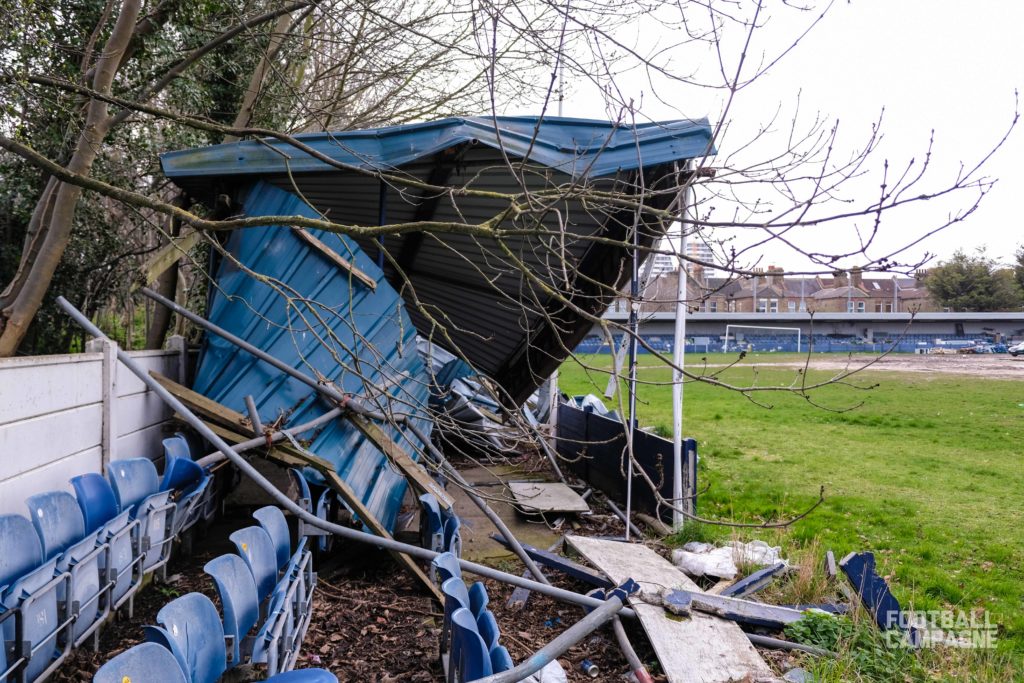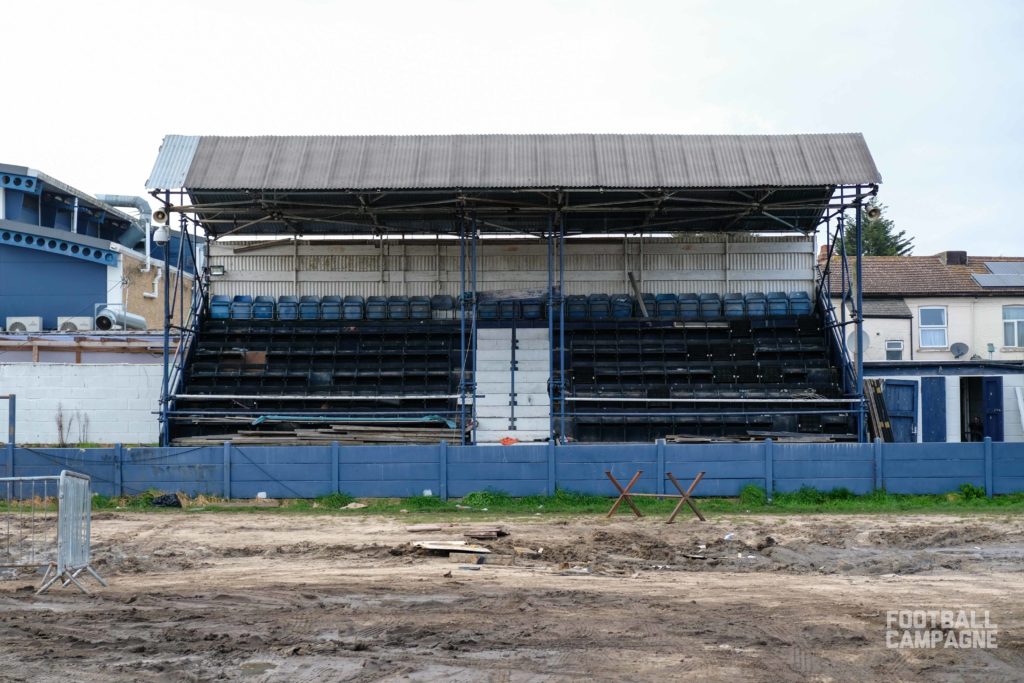 Text by Adrien Picard
Photos by Jérémie Roturier