Used to see poor performances of Tour FC in his hometown, our friend Alexandre tries to spend as many weekends as he can in the country where people start drinking pints at 10am to watch proper football. He's just been to three games in four days, and is taking over Football Campagne to tell us more about his experience. A ground lost in the middle of a forest, horse shit smell, and a striker who weighs 102 kilograms. Welcome to the terraces in the South of England.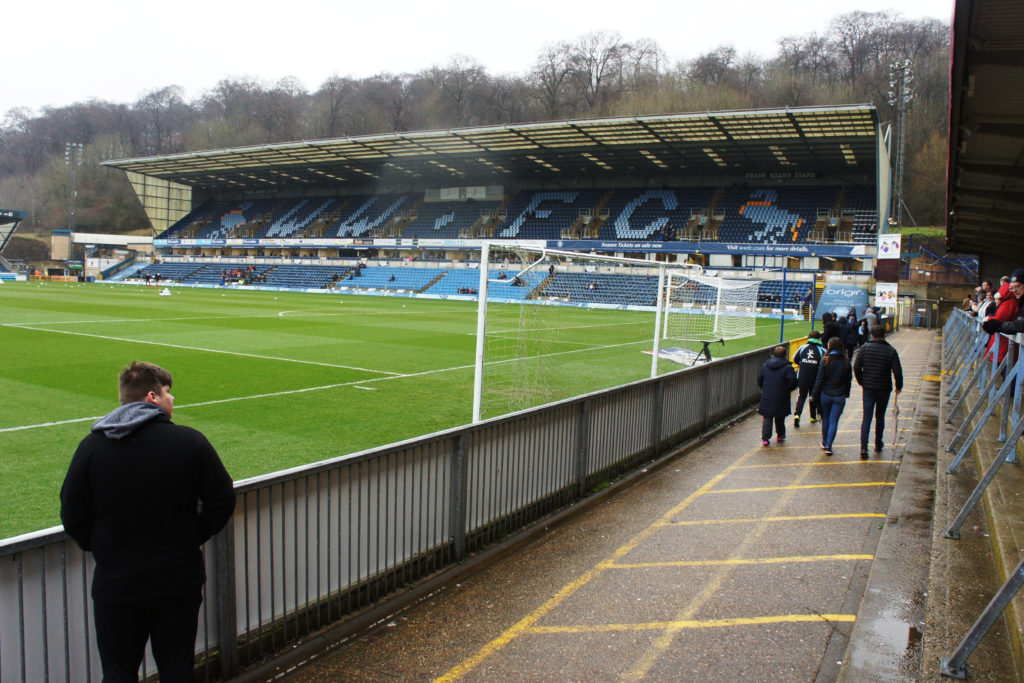 Dear Alexandre tell us, what made this trip to London so special?
Yo Football Campagne ! We came with three very good friends of mine for many good reasons, but mostly to watch some decent football. Football that smells beer, atmosphere in the terrace and kick & rush. Not the one you can watch on French TV the ass in your couch. We did three games back-to-back. On Friday, Bromley – Wrexham in National League. On Sunday, Arsenal – Stoke City – that was just to make my mates happy – not something I really enjoyed. And on Sunday, Wycombe – Grimsby in League Two. We also planned to go to Wealdstone – East Thurrock in National League South, but the game got called off. And the worst thing is that we found out just when we arrived at the ground. Pleasure.
And do you do that often?
As much as I can yeah. I'm lucky enough to have a direct line in my hometown Tours and London. Well, the plane always got delayed and it shakes like Nicolas De Preville in front of the goals, but that's all right. I came quite a lot of times already, like the time we've been together to Bristol Rovers. And then I've been to Millwall, Bradford City, Wealdstone, Brentford, Norwich, Brighton… I'm sure there's a lot more I've forgot.
Regarding the atmosphere, what's been the most impressive thing?
Oh in Bromley, that's the commitment of the fans for sure. I never got so wet because of the rain in England, and there were more than 3,000 people in the stands. And of course, the most part of the stands don't have a roof. Wrexham away stand was packed. Their fans were so drunk though, the police had to kick them off the ground. You know people were so damn wet, but they didn't give a shit. They just kept cheering their team for the whole game. That's all that mattered. Wycombe then, it's something else man! It's surely one of my most memorable experience in the UK. When you think about it, it's the fourth division, and the fans couldn't stop singing  for a second. It turned nuts when a goal was scored! Fans just went bananas. And their own thing it's to keep singing the same song for 15 mins before the game, non stop. Never saw such a thing!
Is that something special to you lower leagues football?
It's only love. Every time you can be sure some random things are going to be happening. Stories you'll remember for the rest of your life. You always meet incredible characters in the stands, it's quite a journey every tome to reach the ground. In Wycombe for instance, the stadium is lost in the middle of a forest and the nearest pub is at a 15min walk. Which is more than far for England! In Bromley, the ground sits by a stable, and it smells horse shit on the whole way. But personally there's not that many places I feel as happy as in these kind of stadiums. Football is decent quality on the pitch, but the whole point is what's happening around it.
It looks like there's a lot of old people in the stands. You think that's a typical English thing?
I don't if it's an English specialty, but I haven't really noticed that anywhere else. The thing is you see whole families in the terrace, singing for their team. 80 years old people smelling alcohol so much they can barely stand, girls in high heels who are here with their boyfriend. There's all sort of people really. But seeing these old men singing like that's that's quite a thing for sure. Give me the chills all the time. It feels like people could die for their team.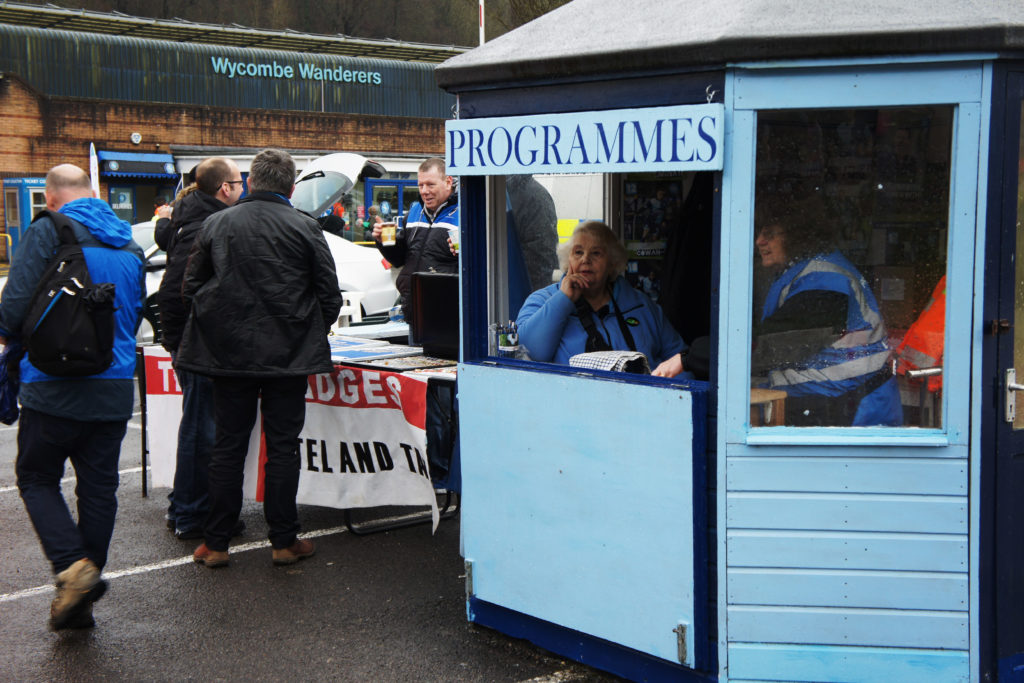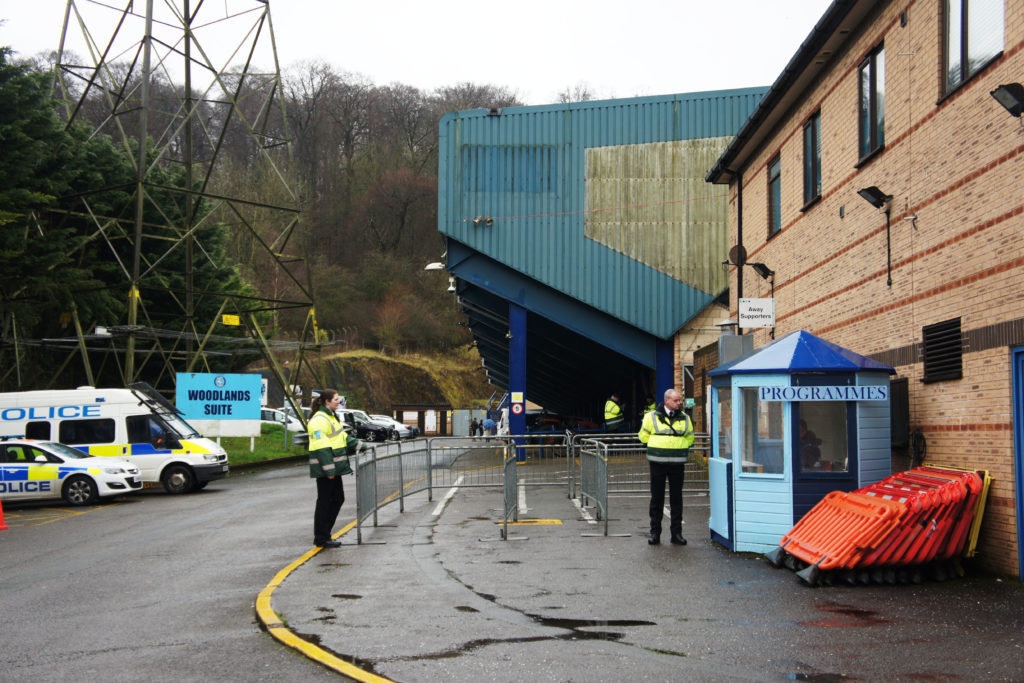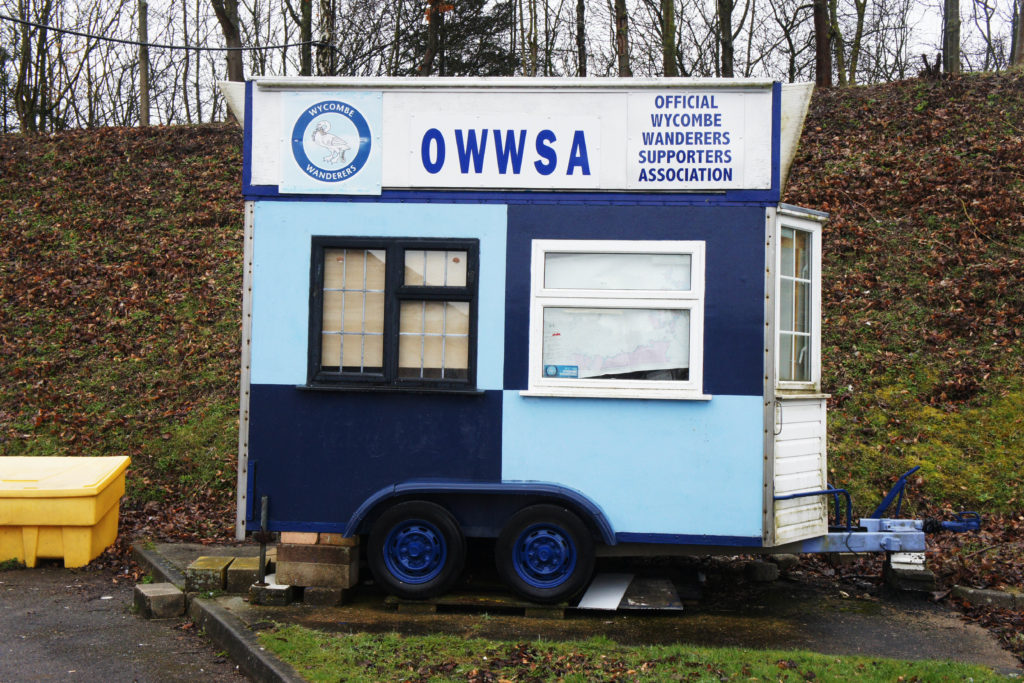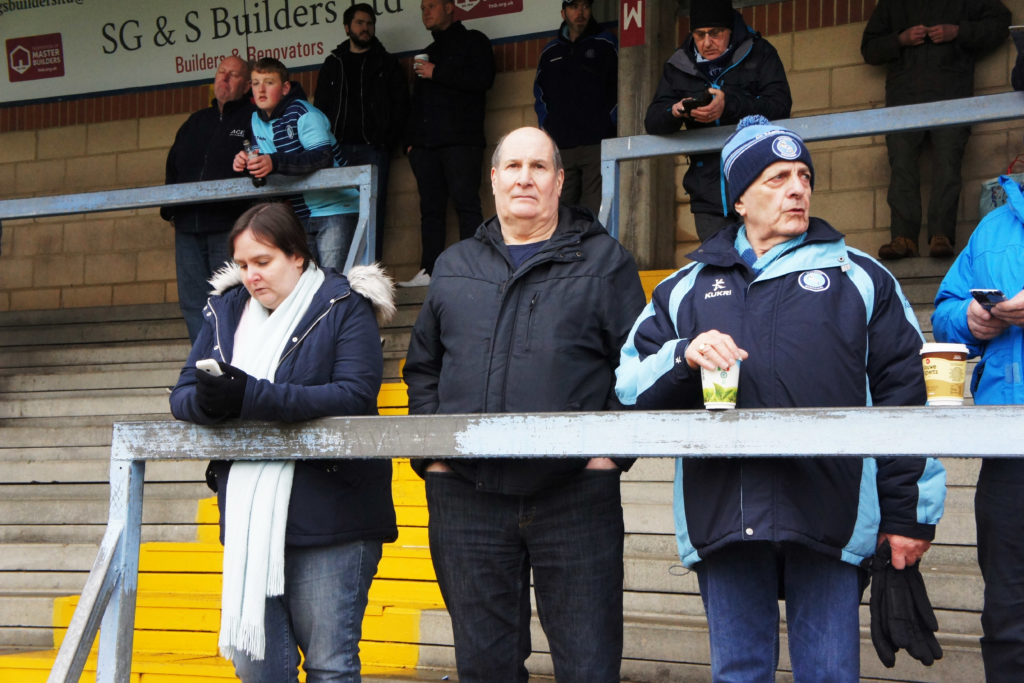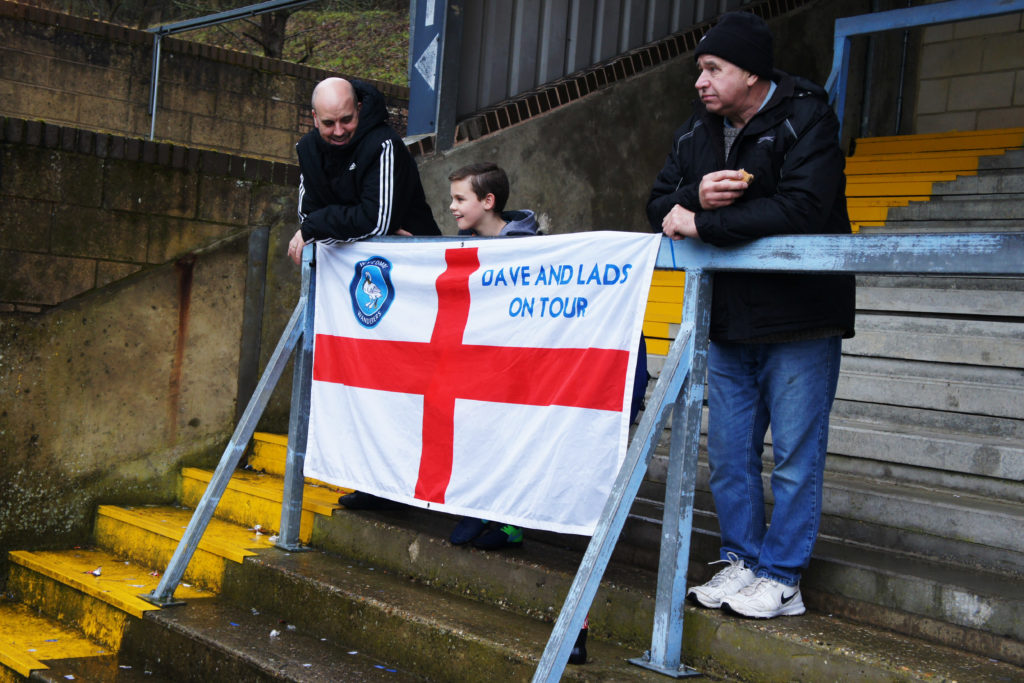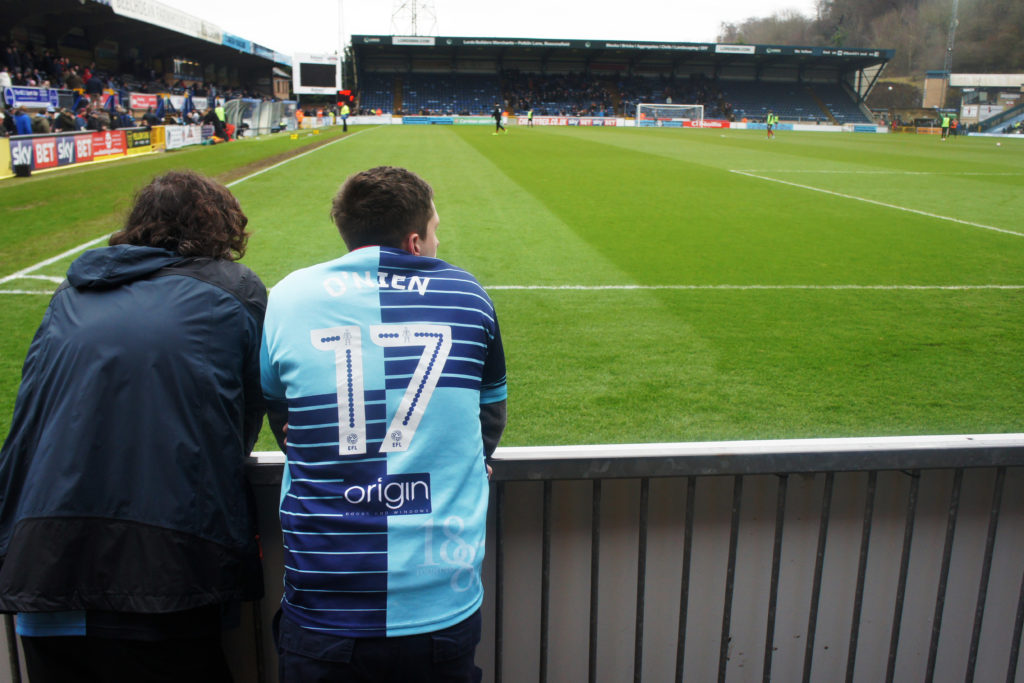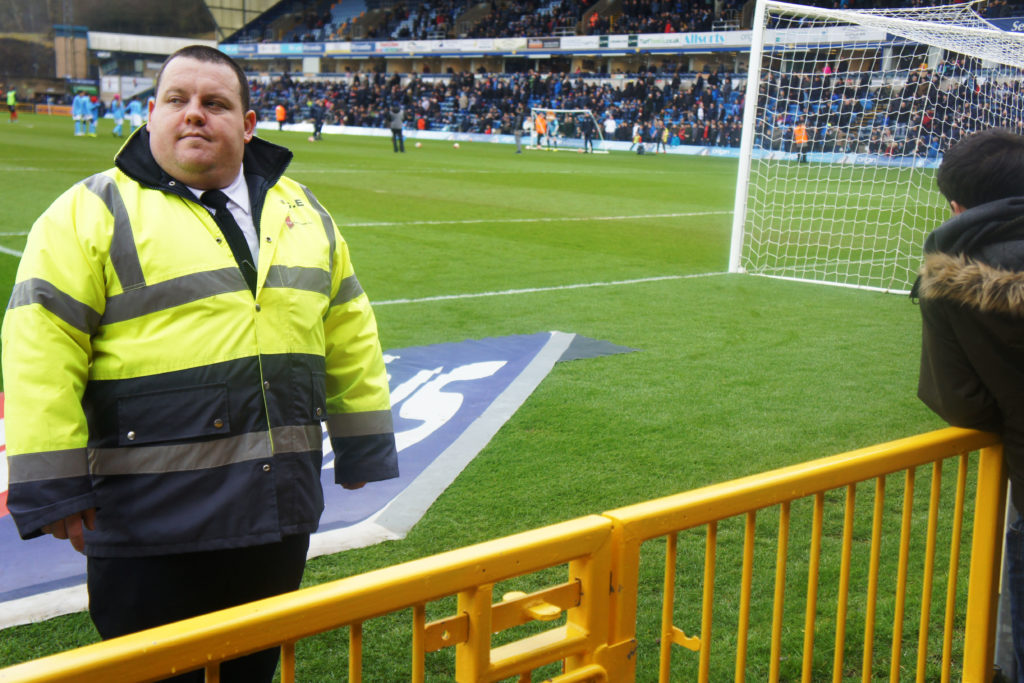 Wycombe or Bromley?
Honestly I'd say both. As I can only recommend every single stadium I've been to in Football League. But if I'd have to pick just one, that would be Wycombe. The atmosphere was really unique. Sure they're on track for promotion and that's driving a bigger crowd to come to the games, but that's really something to experience. And in addition to that you've got a special sight on the parking in the fields around to make sure no one's trying to steal your car.
What's next on your list?
Quite a few grounds actually. Portsmouth, Plymouth, Leeds (before they move to their new stadium), Fulham, Sheffield FC, United and Wednesday, Forest Green to eat vegan food, Luton… And there's still a lot I could give you. To be fair there's not a single stadium I wouldn't love going. Except MK Dons though.
If there were only one place we should go for Football Campagne, where would that be?
You gotta go to Wycombe! Just to see Adebayo 'The Beast' Akinfenwa that's worth it. Really hey, they play long balls all 90 minutes long, and the guy wins 95% of challenges up front and keeps the ball. If you want to eat well that might not be the best ground but there's really good beers, ciders and hot-dogs at the Hour Glass, the pub 15mins away from the stadium. For a decent price.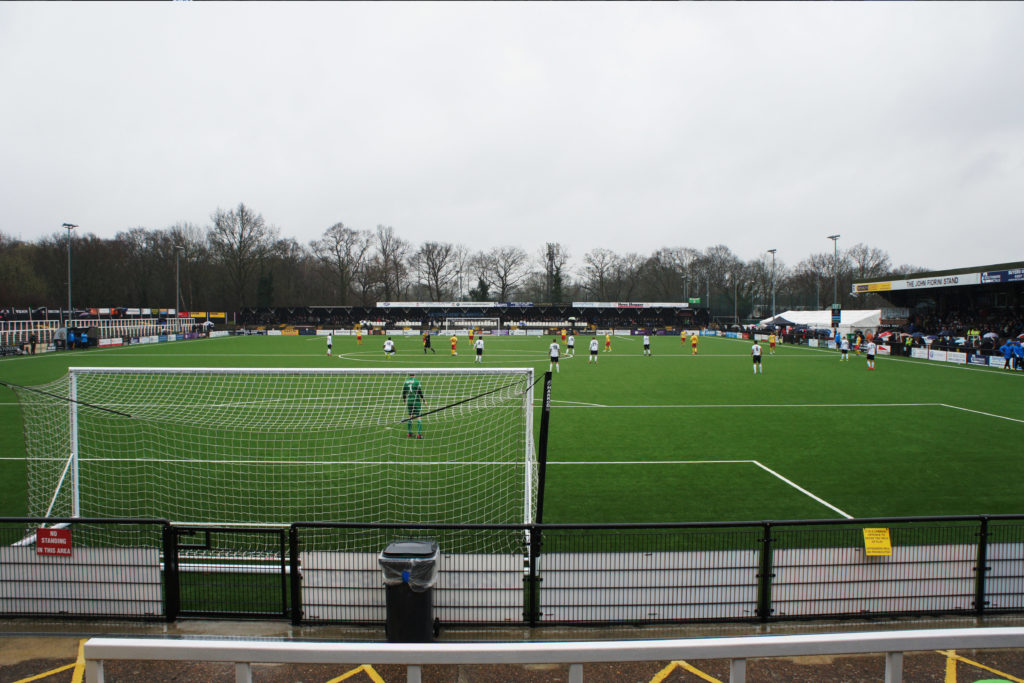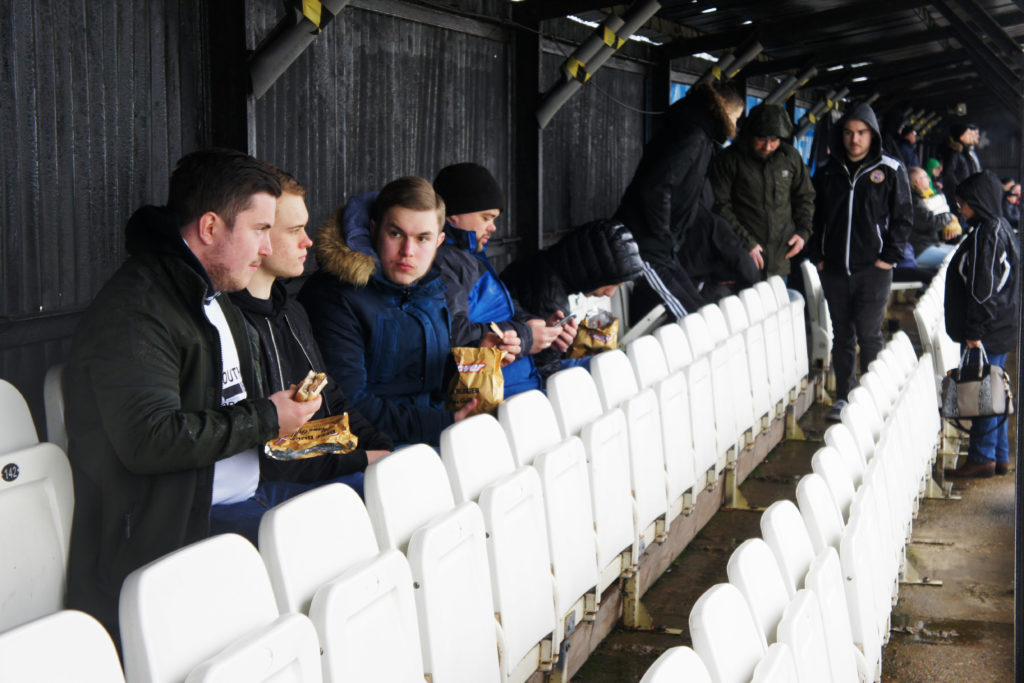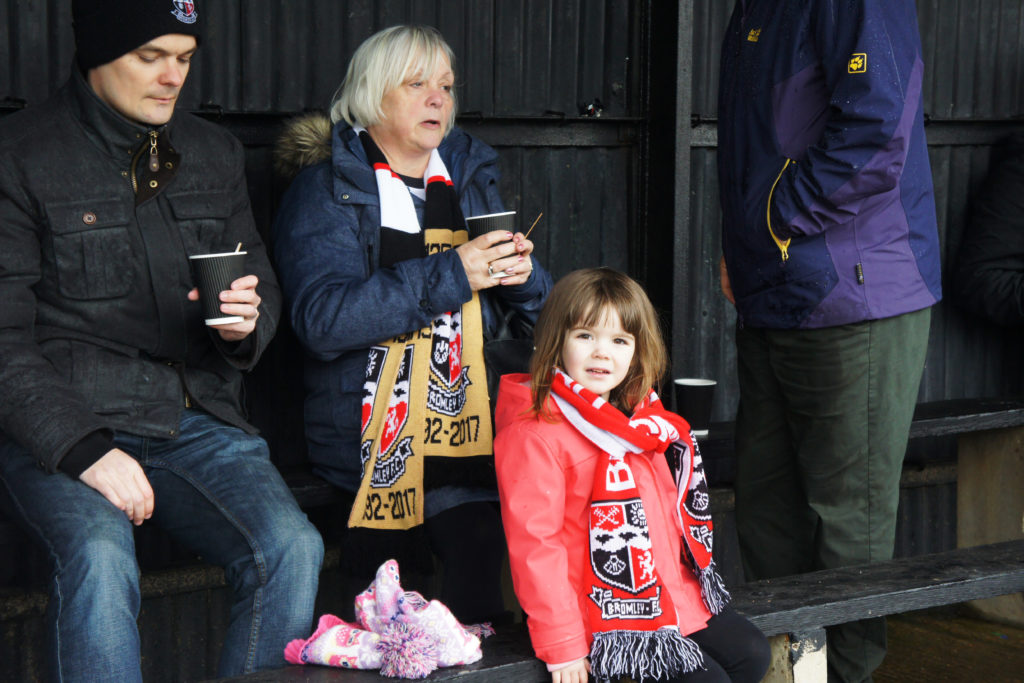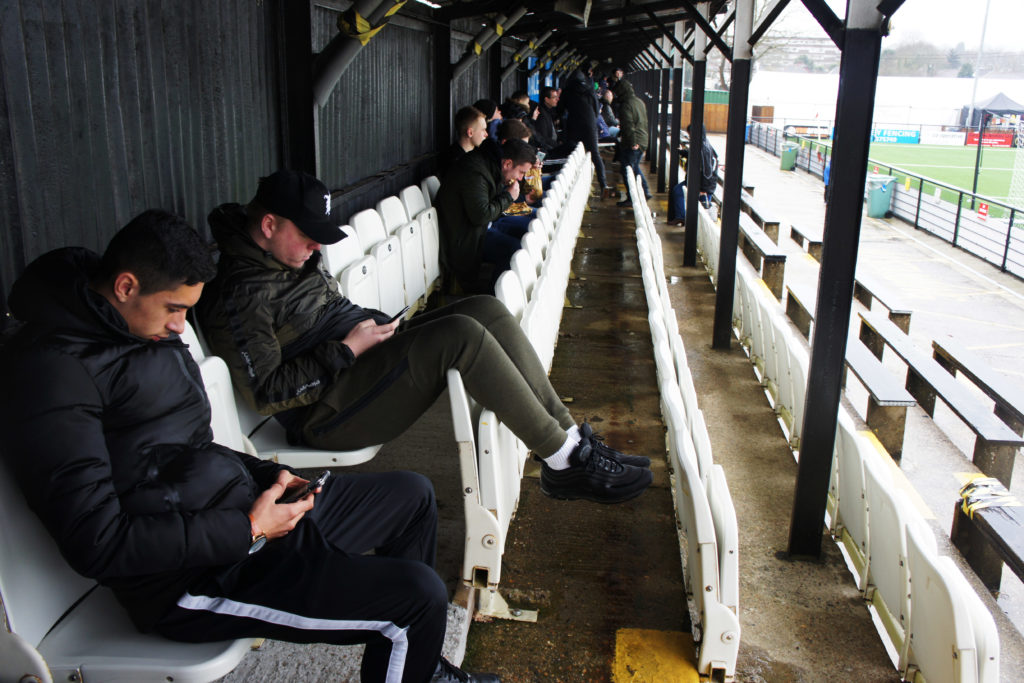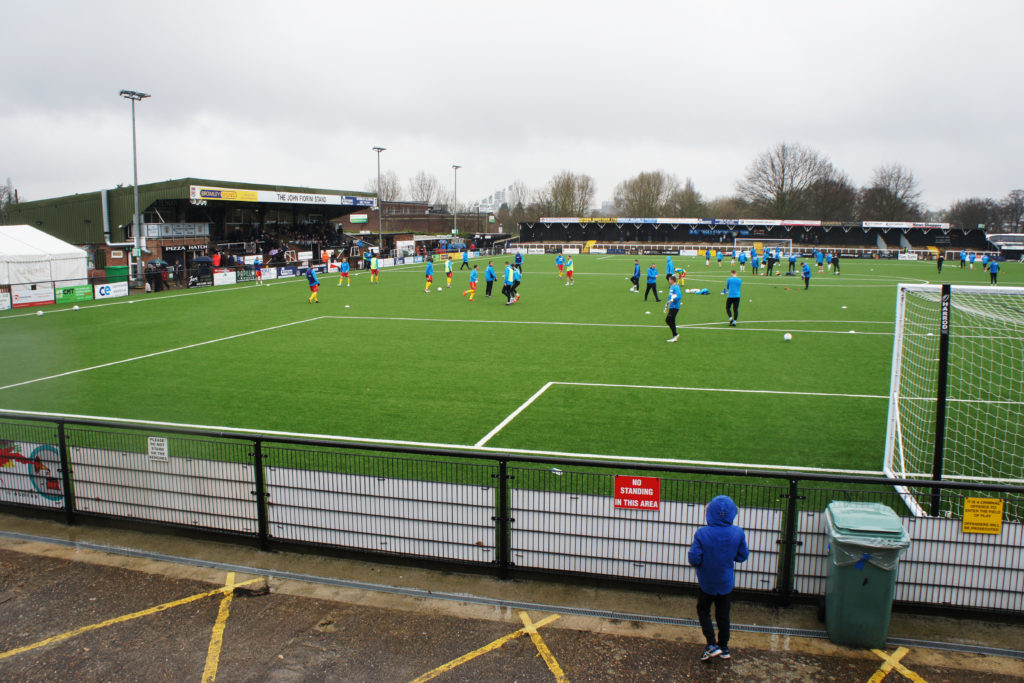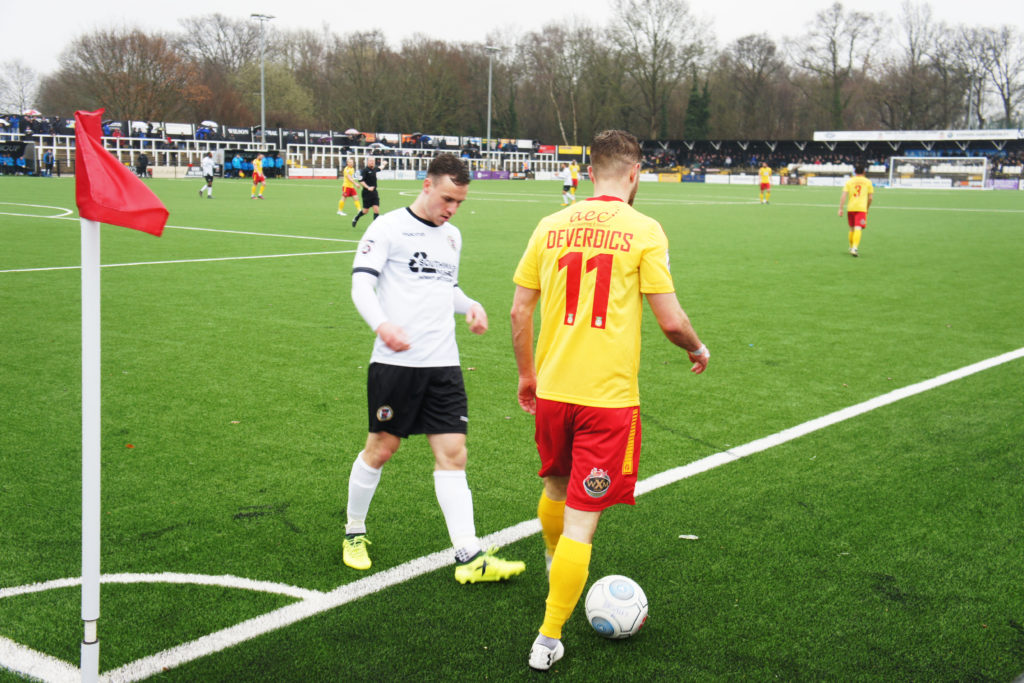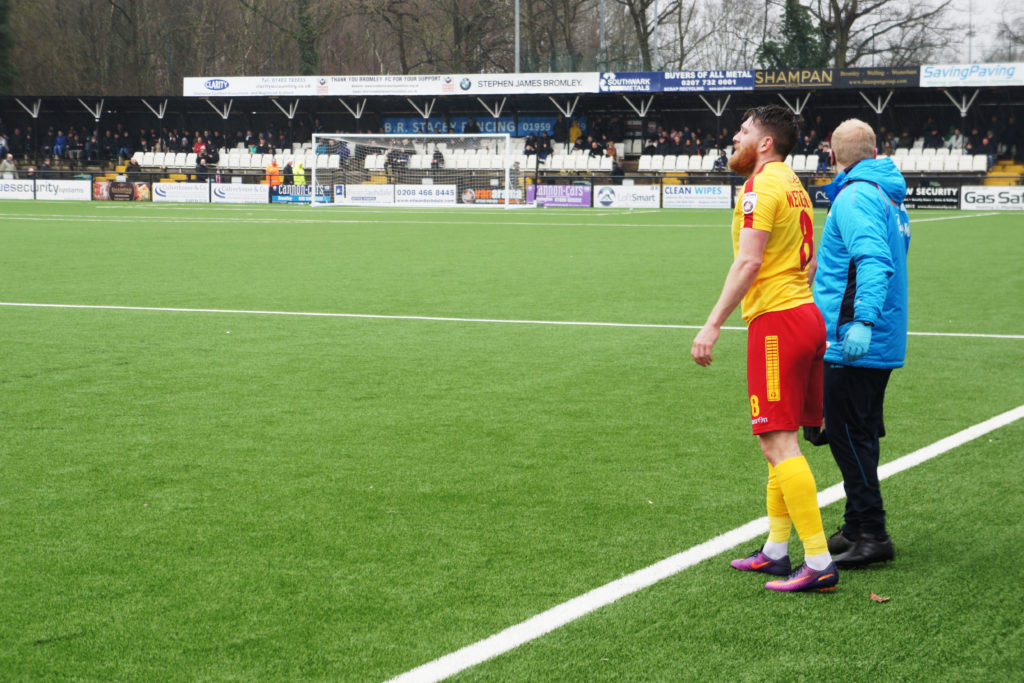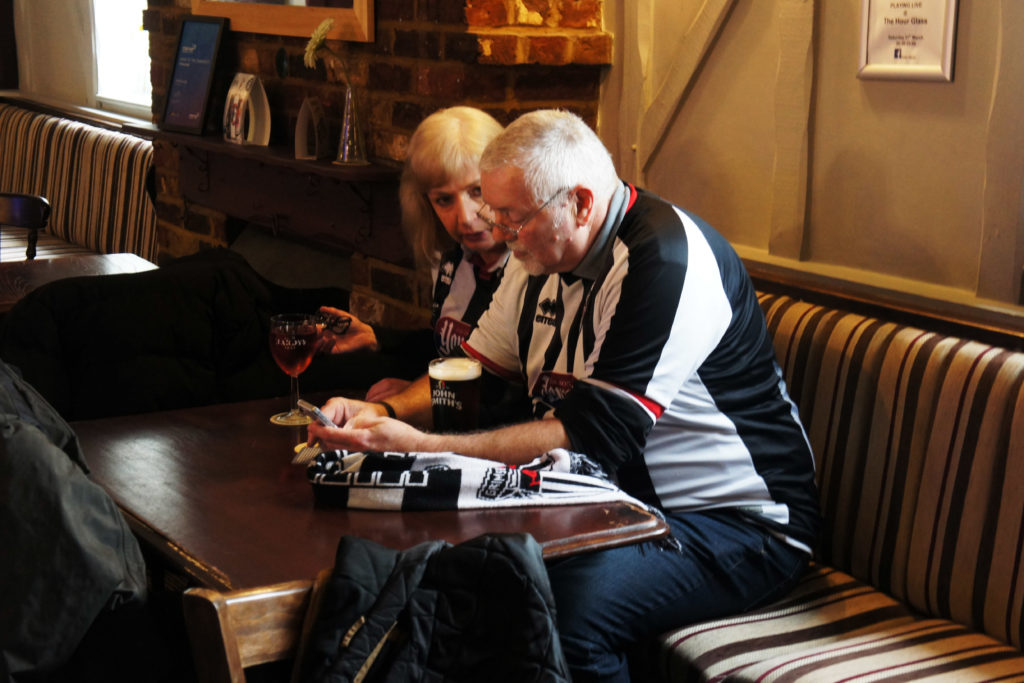 If like Alexandre you have unique experiences to tell us about, feel free to tweet us @FC_Campagne and we'll start the discussion. Like gentle hooligans.
© photos Alexandre