When we came to
Iceland in 2017 for the first time
we just couldn't believe what we saw. Incredible football pitches in landscapes we don't find anywhere else on the planet. This summer, we wanted to live this experience once again, at a time of the year when the sun shines for 24 hours continuously. We drove all the way to the Westfjords, a part of the Island ignored by the tourists, as it's pretty remote and there's not much towns around. This region is wild, and bloody beautiful. The fjords are so pure we can spot whales swimming near the shore, the blue of the ocean coming from the snow melting from the glaciers. We're inviting you for a ride on an other planet, to discover the lost football pitches of Iceland.
Grundarhverfi

Alongside the road from the capital city Reykjavik, at the bottom of massive cliffs giving a preview of the Westfjords landscapes, this stadium is an invitation to play football on a soft and green lawn. Exactly what any player would dream off.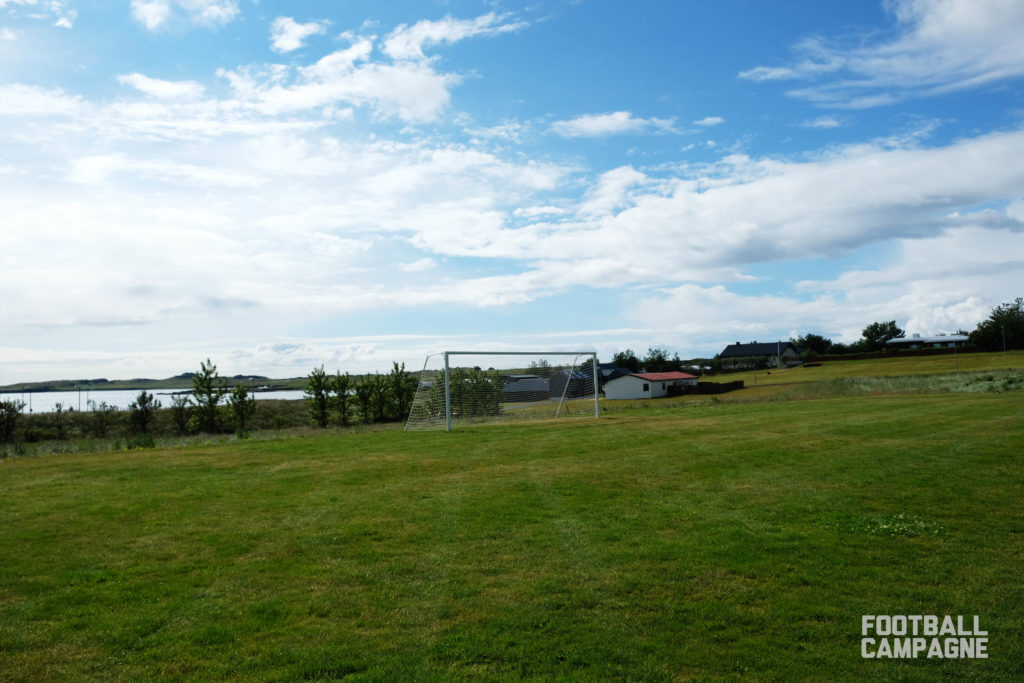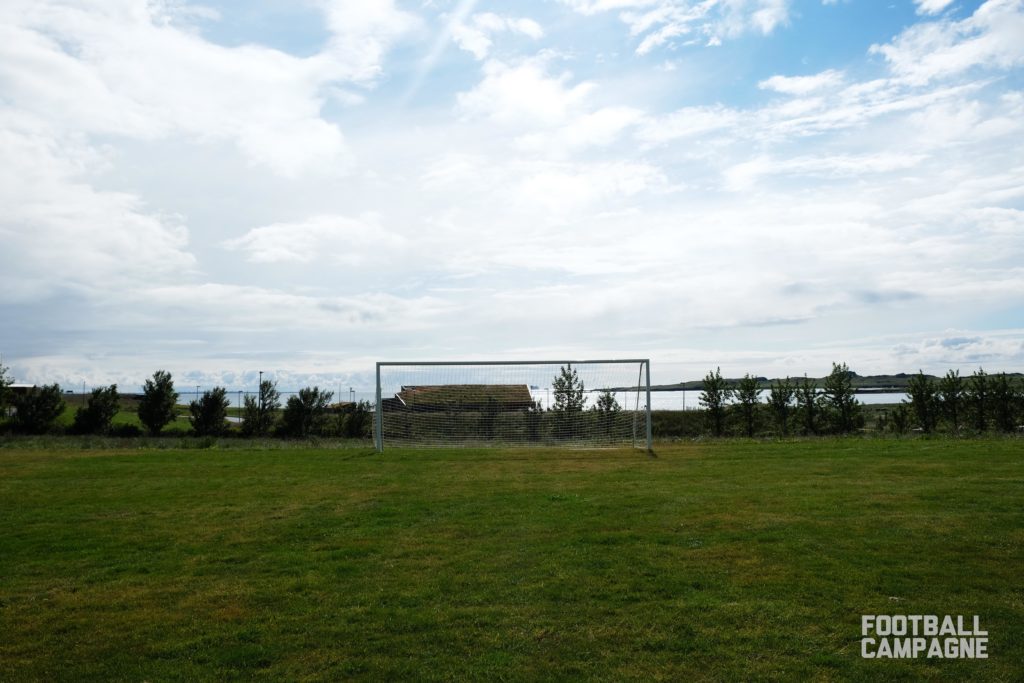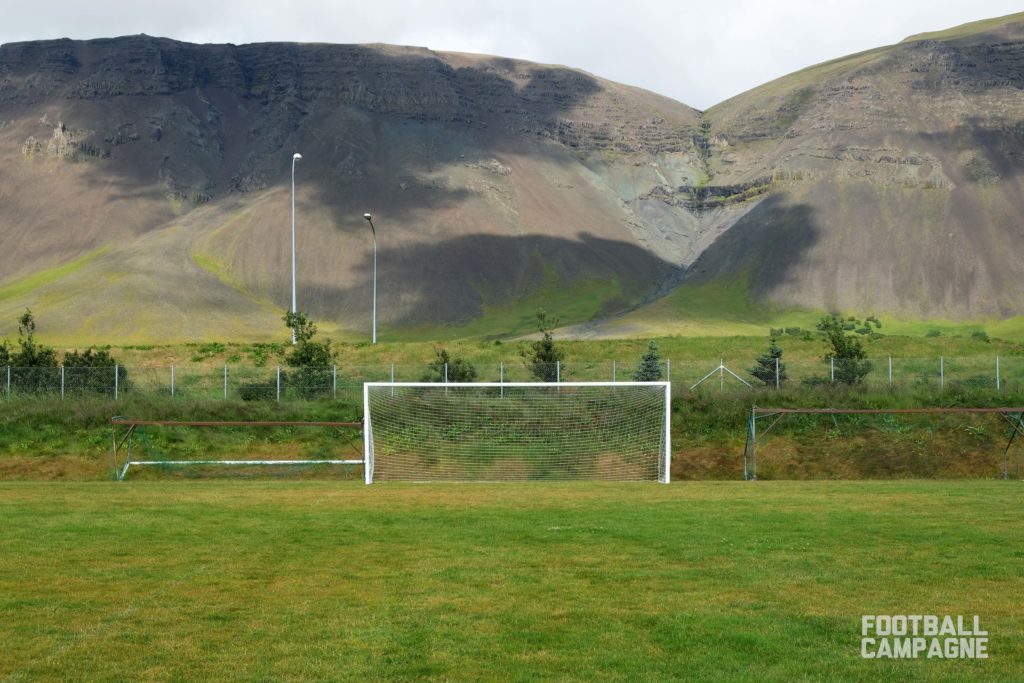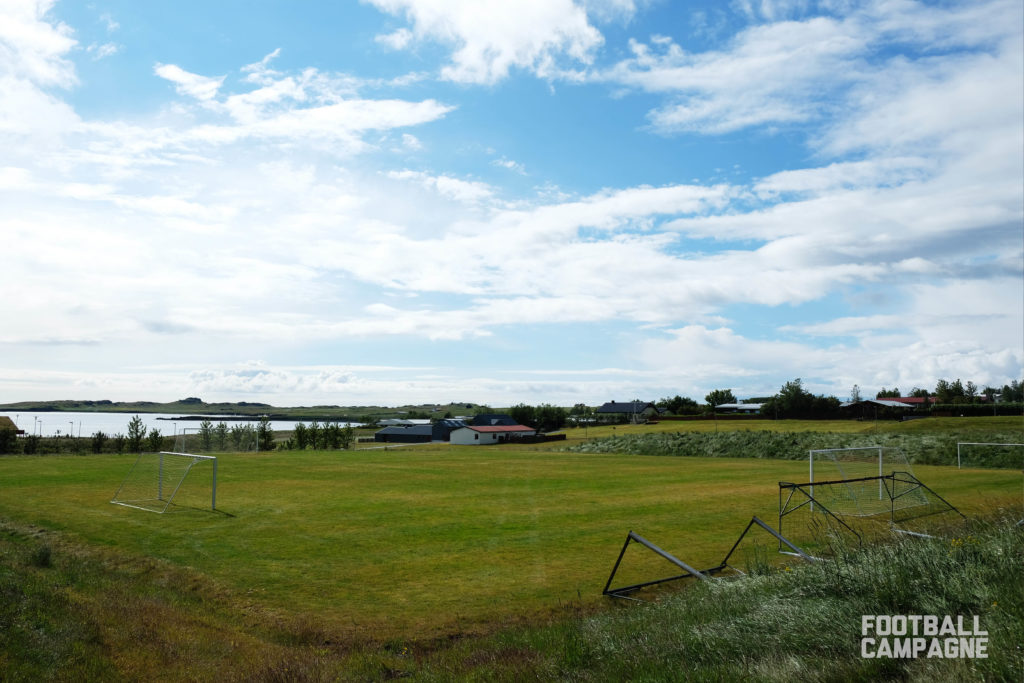 Burdaladur
You can find this small town as you're entering the Westfjords area. The football pitch is stunning, with an epic view on the sea. Surrounded by an old running track, the arena is the stage of the battles of the local team, but welcomes also the local kids coming to play football at anytime under the midnight sun.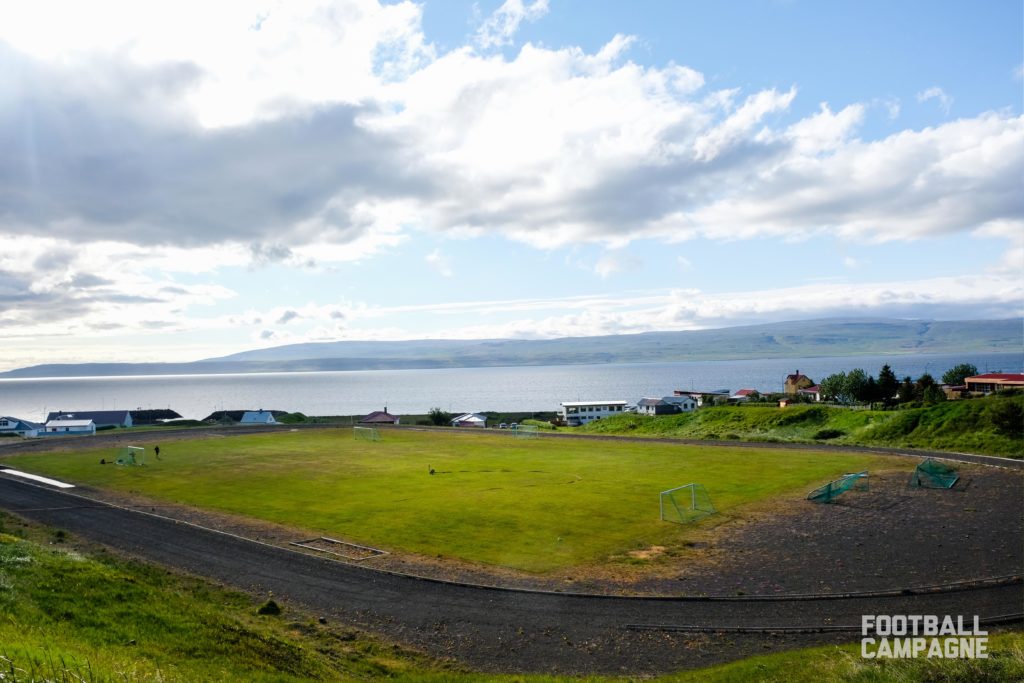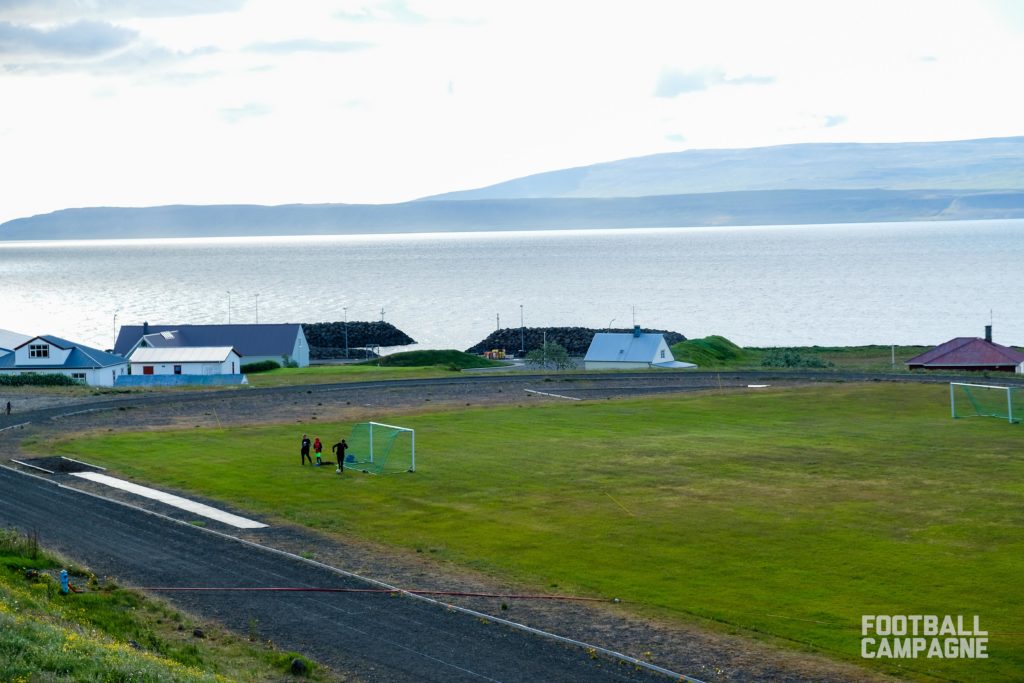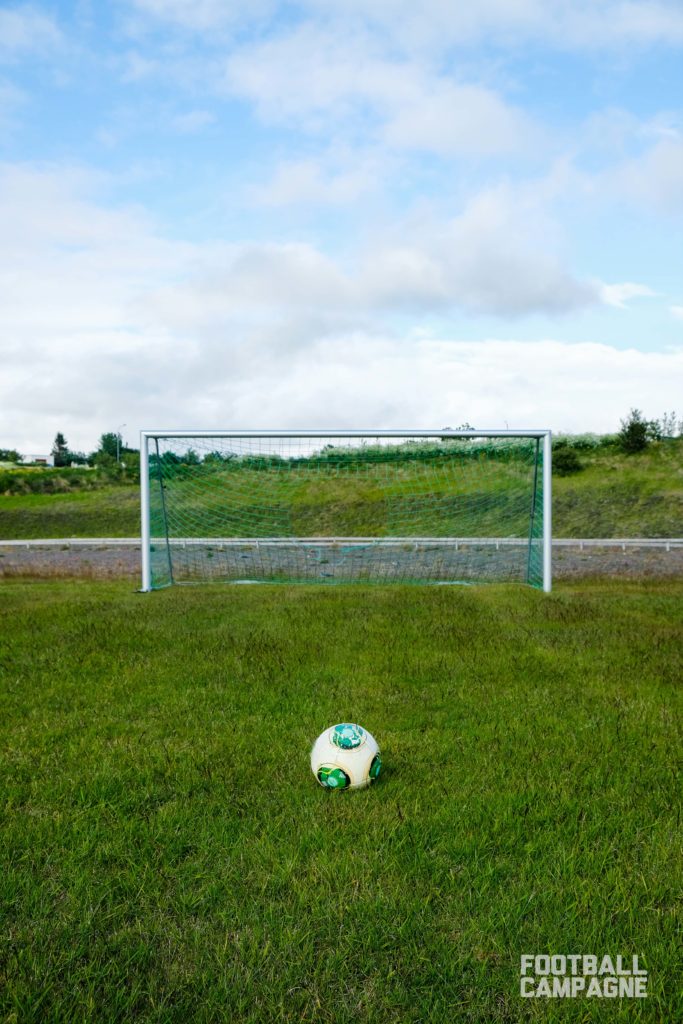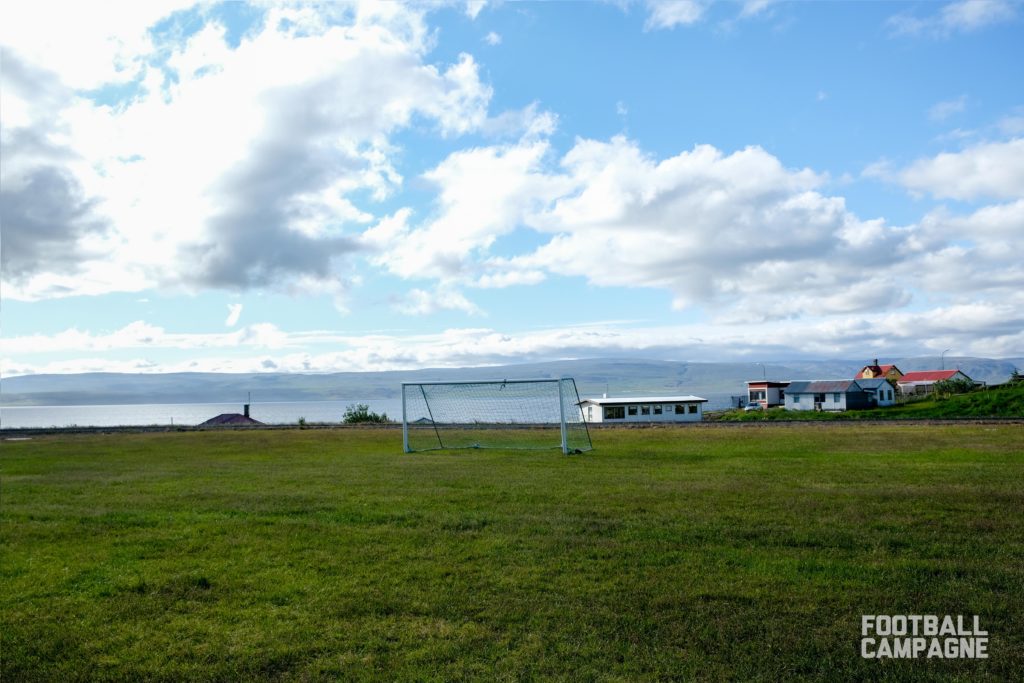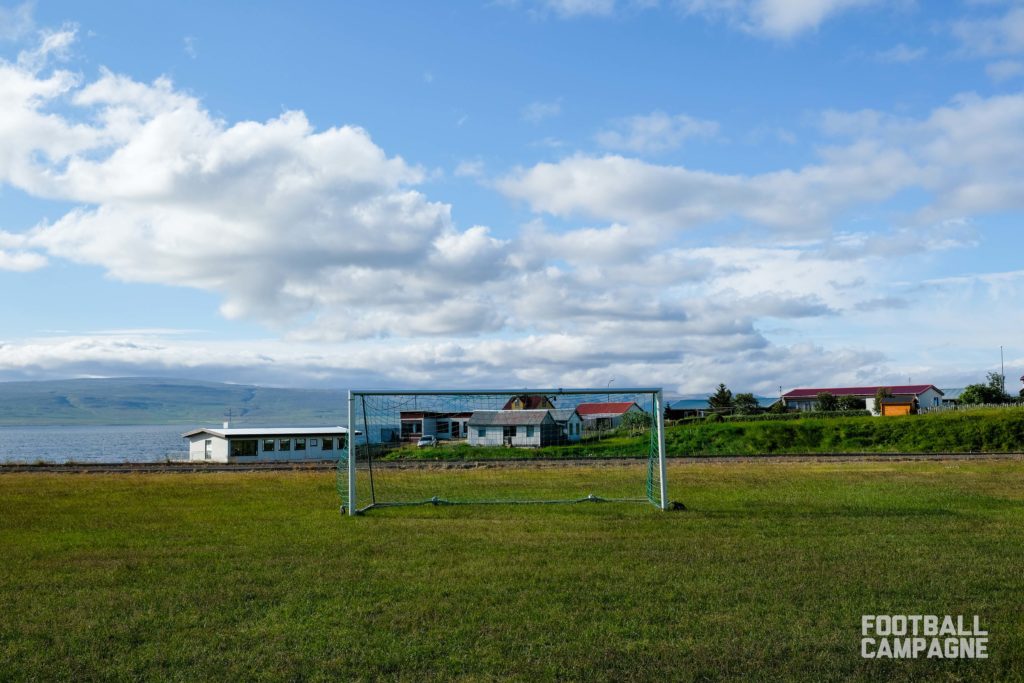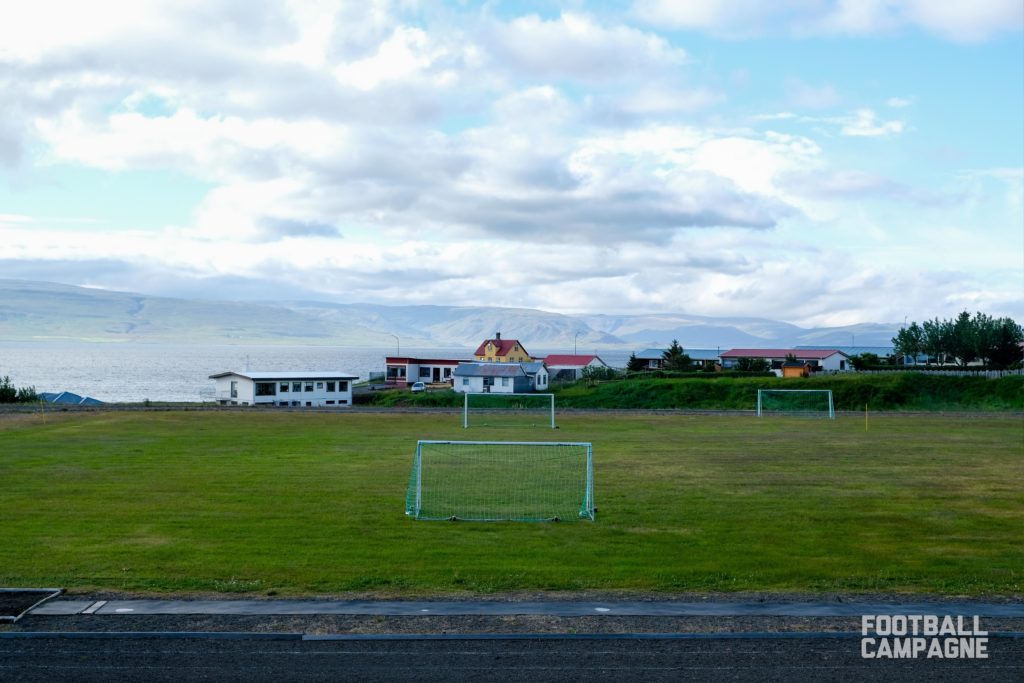 Holmavik
Globally renown for its Icelandic Sorcery & Whitchcraft museum and its whale watching tours, the small town of Holmavik is one of the main base camps for any Westfjords visitors. The local football pitch is incredible. Below a small hill, at the edge of the Atlantic Ocean, and facing summits covered up by snow even in the middle of summer. Nothing troubles the feeling you get facing the goals. Except perhaps the shots fired at the sea if you don't find the target.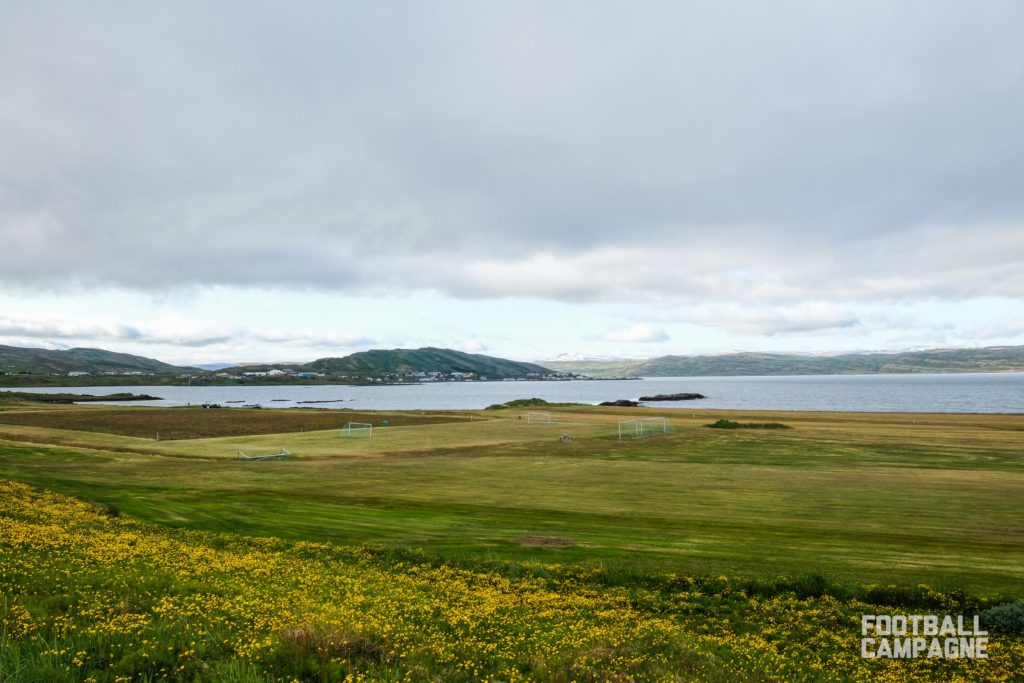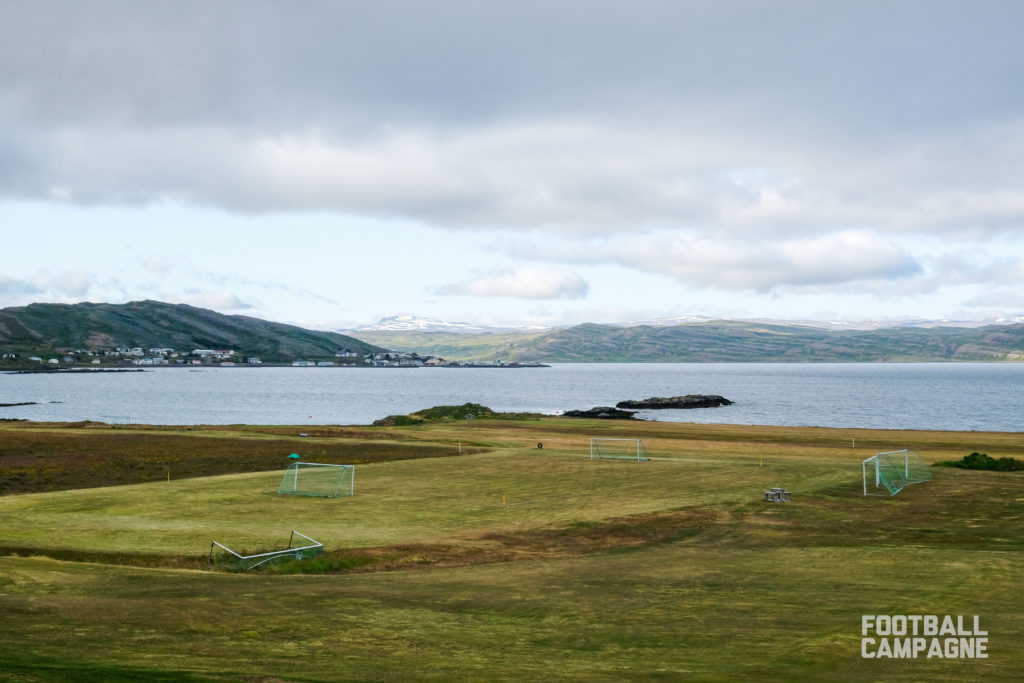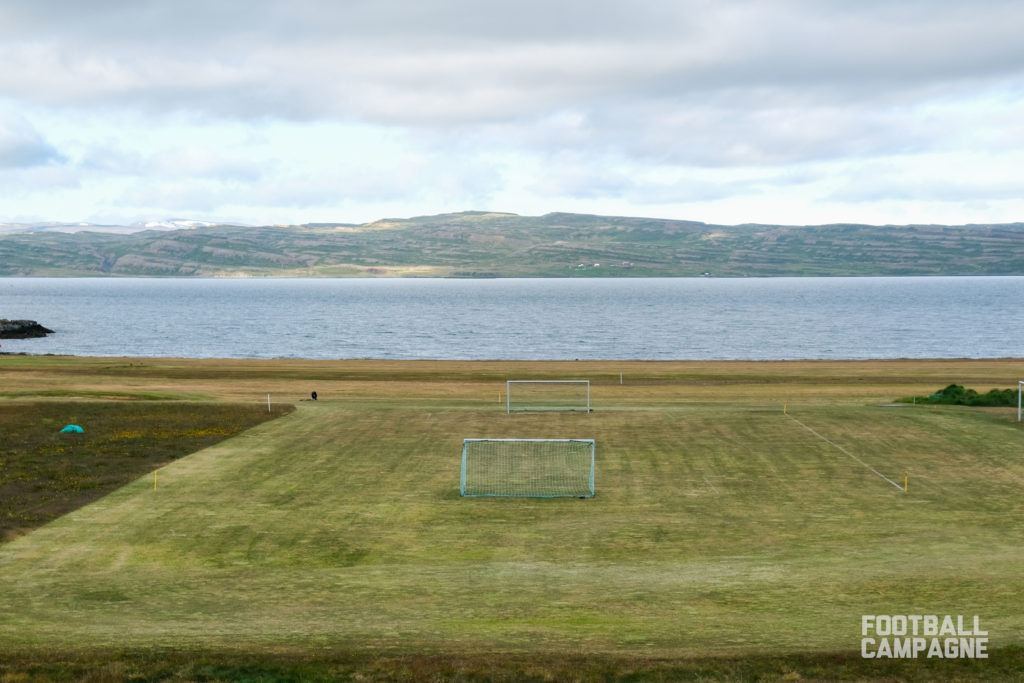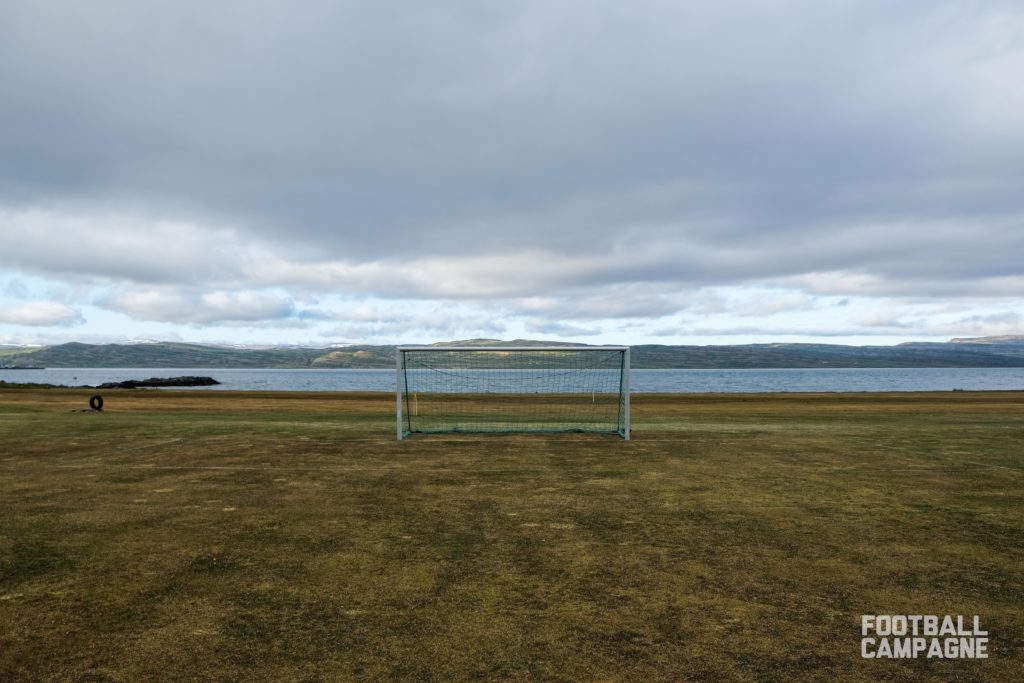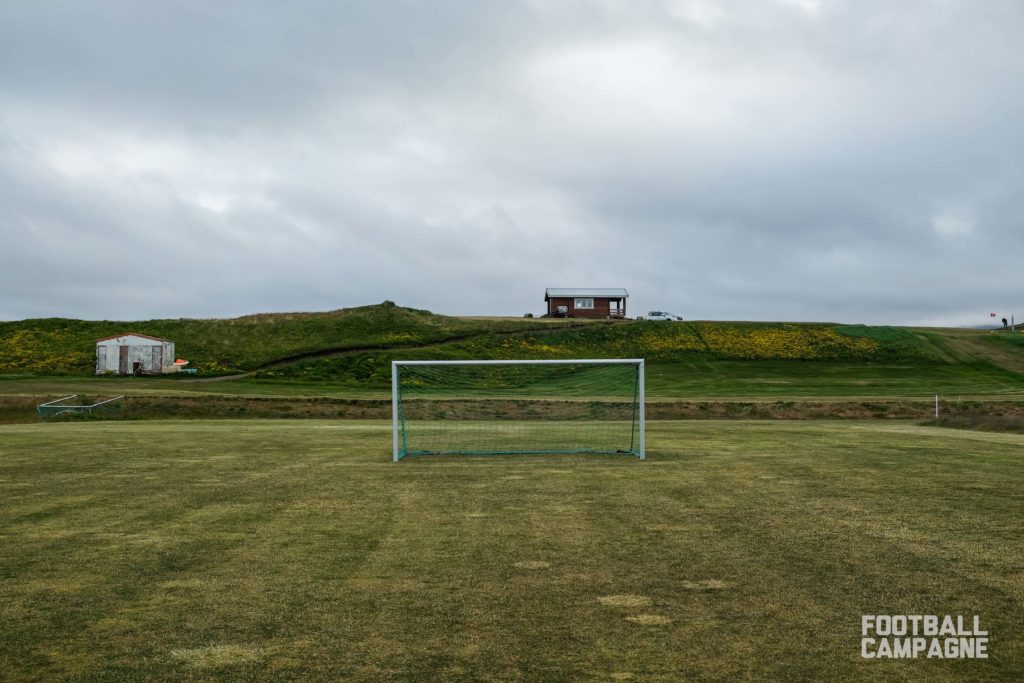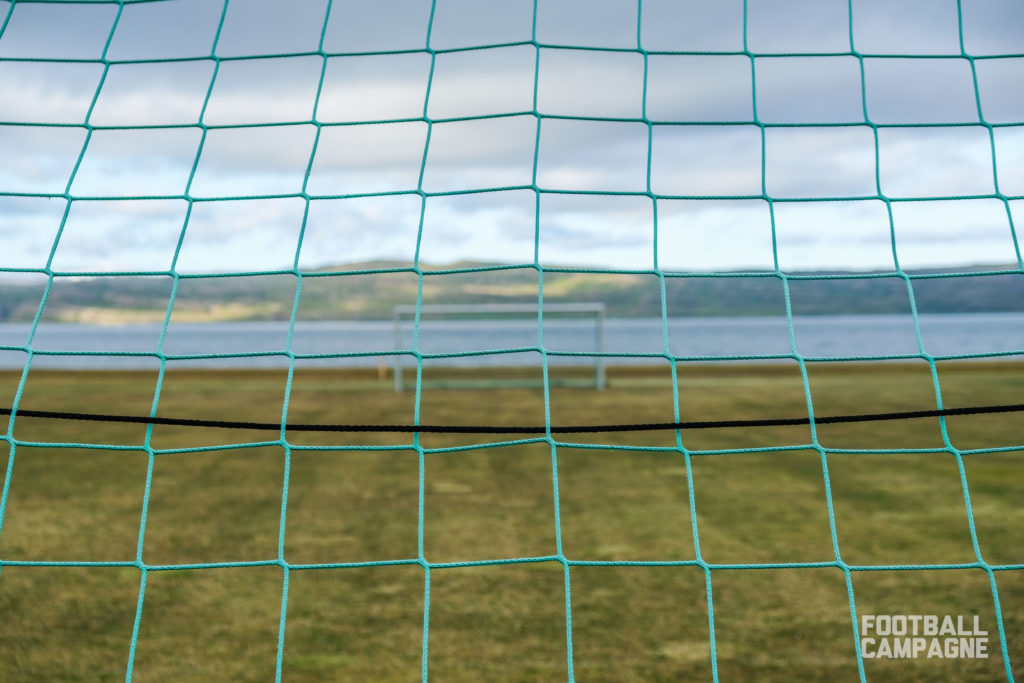 Sudavik
Lost in the middle of the fjord. Left to abandon. Hijacked by the sheep. A song of the heart turned into a field of potatoes. If we can notice a small difference in the lawn of the pitch and the meadow which surrounds it, everything else makes us think that no one else around takes the time to come to play here. That's sad, but beautiful.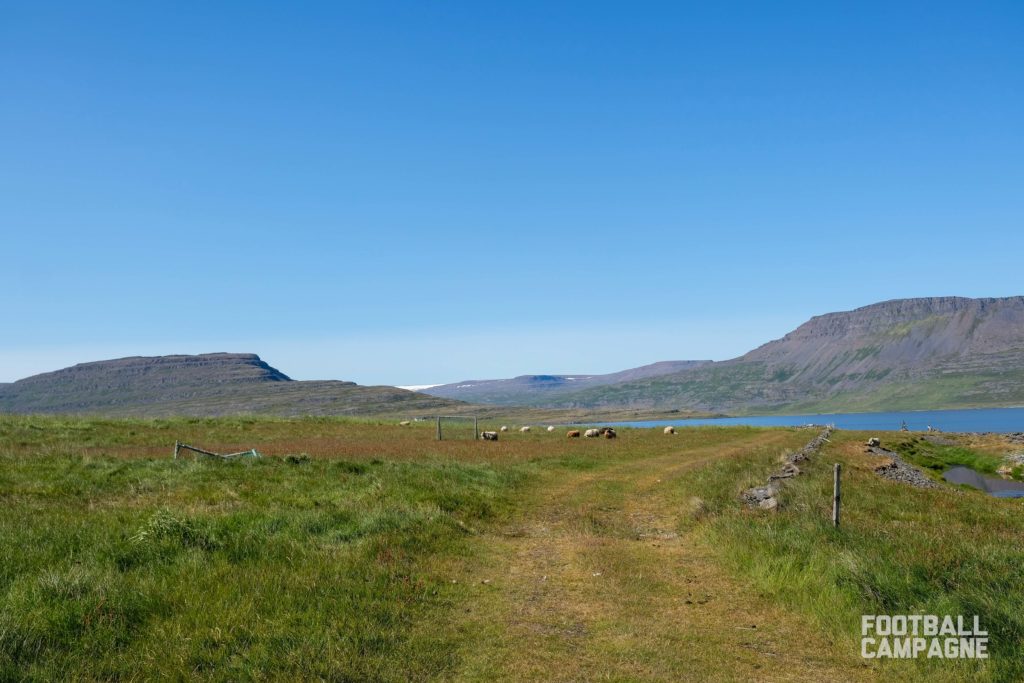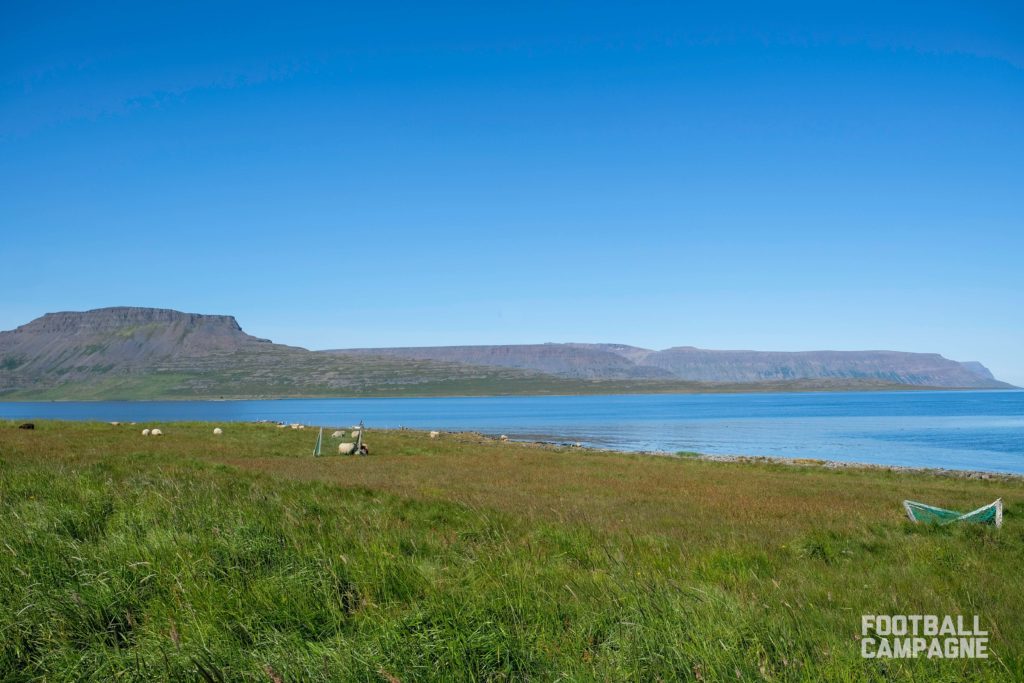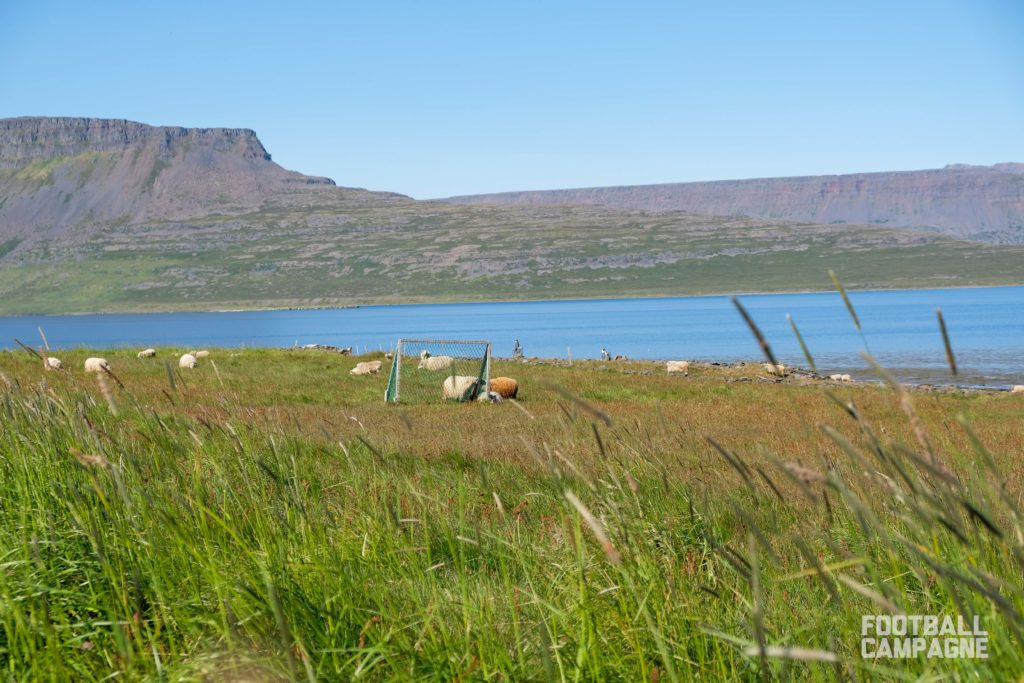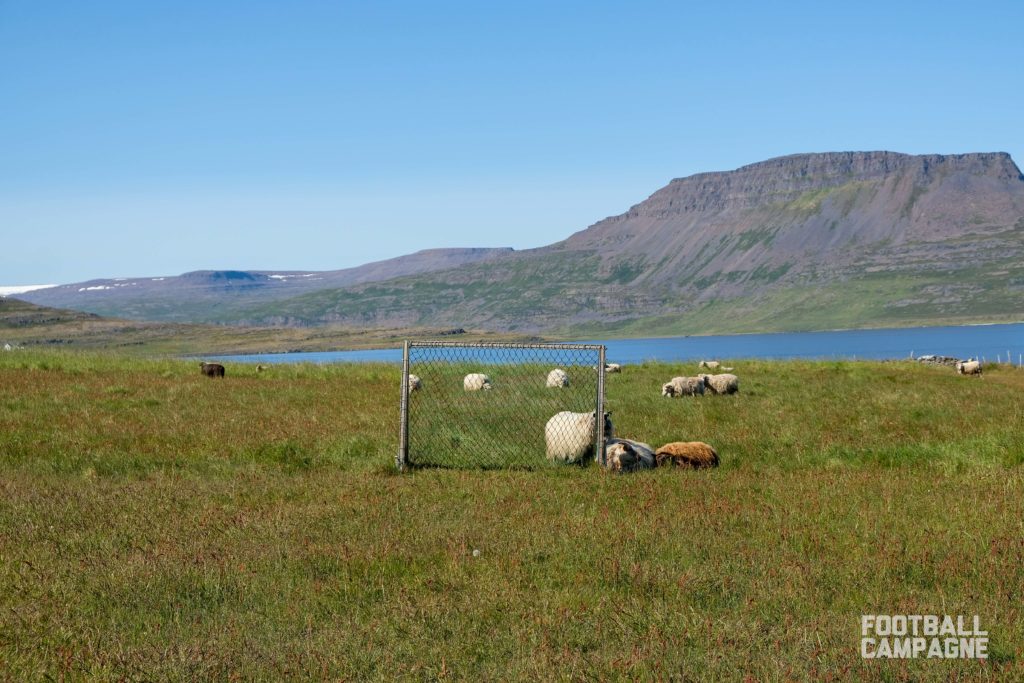 Thanks god we still have terrain to explore and stories to tell about Iceland. We're still working on an other article about the clash between two teams of the Icelandic Premier League: Breidabalik vs HK Kopavogur.
Photography by Jeremie Roturier, who slept three hours in two days during this trip.