We have no time and even less money to travel all around Europe to see games and hot girls in a new country every time. That's the reason why we opened a 'free terrace' on footballcampagne.com, to allow our friends to publish stories about their authentic football experiences. Today, it's our couille Theo who's taking over to tell us everything about Espanyol Barcelona atmosphere and the place the club takes in the life of Catalunya Capital.
Hi dear Theophile, you're coming back from Barcelona for the game between Espanyol and Sevilla FC. How was your trip?
Good morning Jeremie, yes that was worth it! I'm always pretty excited when I can discover a new stadium and a new team. I wanted to find out more about RDC Espanyol, which is far from being the most famous team in Barcelona and Spain. It's a club with quite a poor history. They haven't really done much more than winning the Intertoto Cup, four Copa Del Rey and several runs in the Europa League. That's not really the team you play with at Fifa ! Not to forget though, Espanyol vs Sevilla FC that's the Europe League final 2007, when Espanyol lost on the penaltys.
Why did you go to that specific game? You have a thing for random teams?
To be fair, I've been there by opportunism as I was in Barcelona. That was quite fun to see Sevilla easy win 3-0. The problem with Espanyol is that they're in the shadow of Barça FC. Not well known in the world, not a team that is close to win the Champions League. But it's still a very popular club, authentic, with Catalan identity. It truly represents the city of Barcelona. If you love football and this city, you must experience it. People from Barcelona know there is not only flags about independence and Barcelona FC. Espanyol is a huge part of the culture. I really wanted to get a better understanding of who are los Pericos de Barça. Espanyol fans took the same name than iconic green parrots of Barcelona.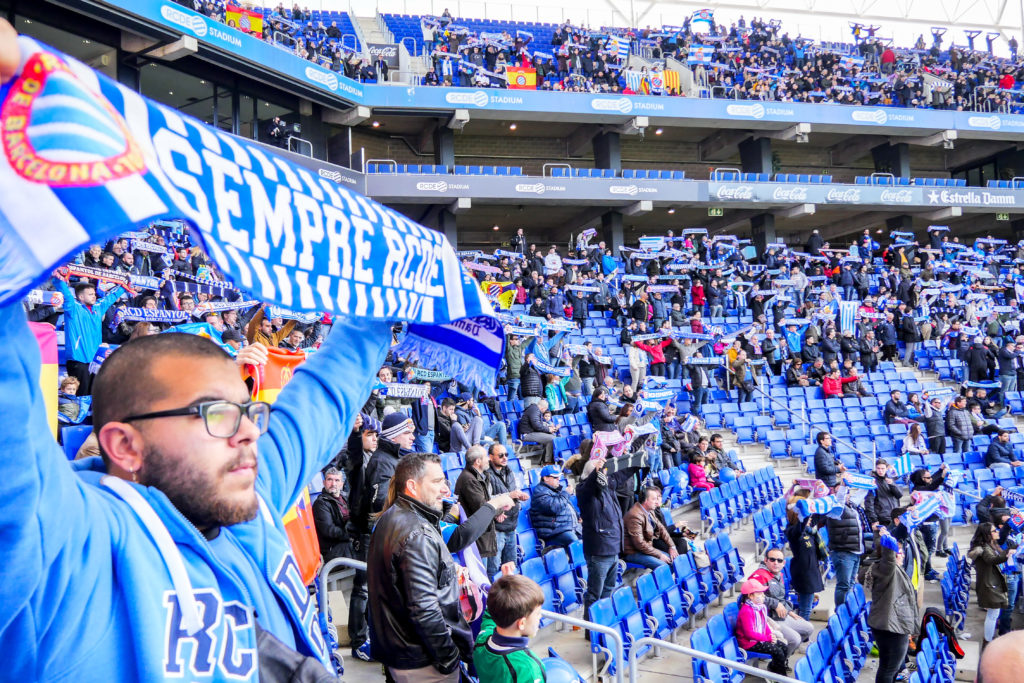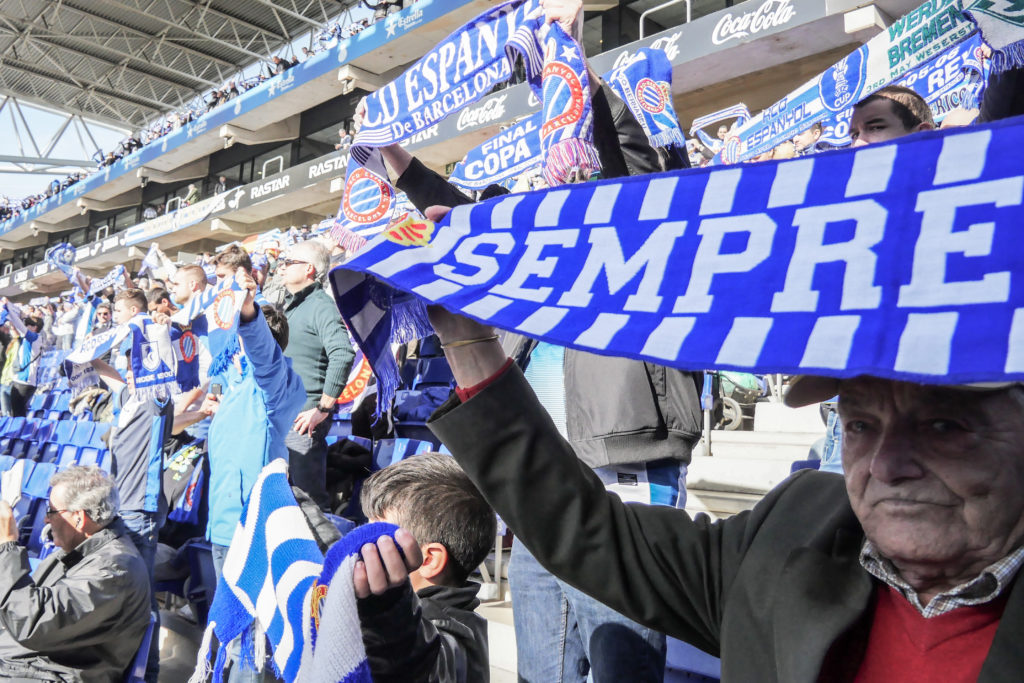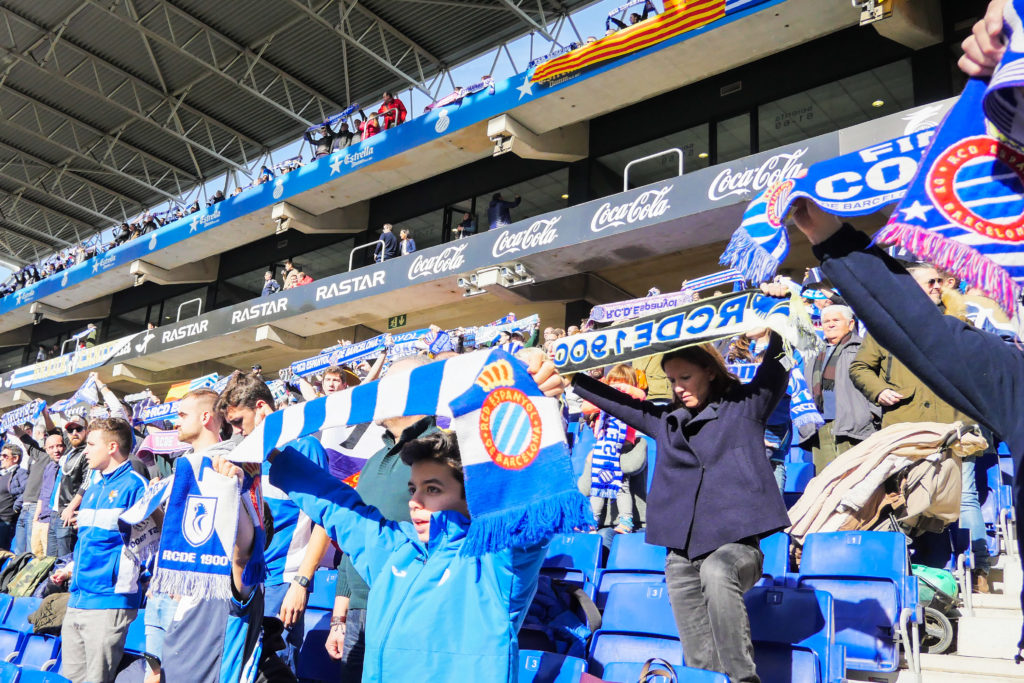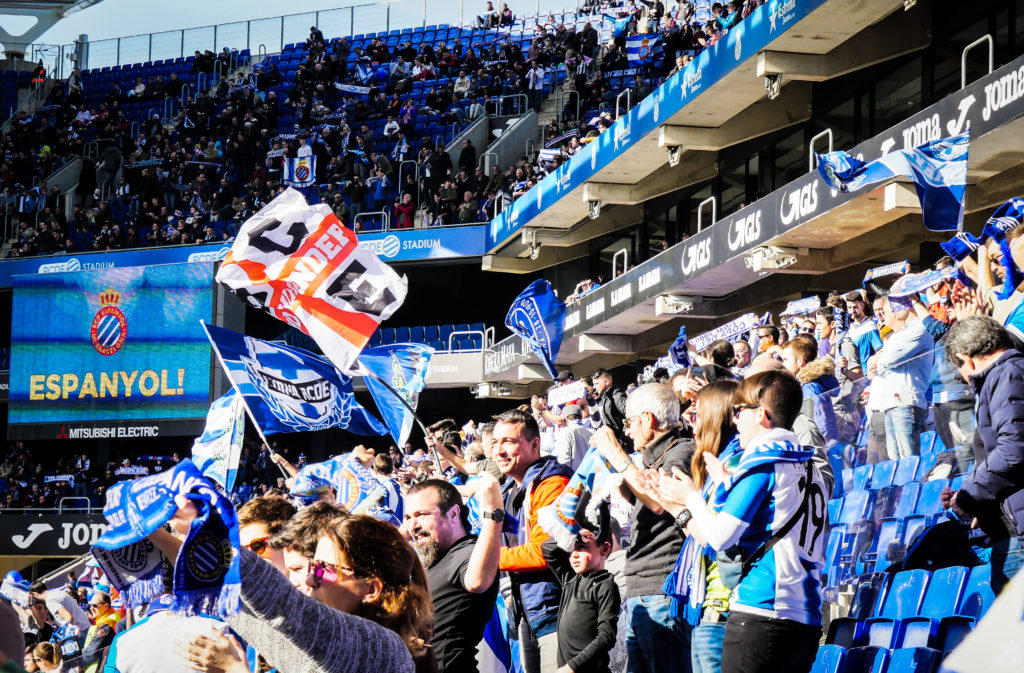 What struck you about the atmosphere?
The 40,000 seats stadiums at first! It's a popular team that doesn't have the capability to build a temple such as the Camp Nou. Cornellà-El Prat stadium has been designed to fit in the financial limitations. The stands are super close to the pitch, which is better for the fans. You're super close to the players and you can feel the vibes from the pitch. And the people around you they come here by pure passion. They come to the game with their family, from the grand dad to the baby in the stroller. Sometimes you can even play football with kids in the stadium tunnel when the game is crap (80% of the time). And then, it's sunny, there's a lot of banter, and los pipas con sal hombre!
There's nothing to do with an Premier League athmosphere with players worth millions. First you pray to see a nice game of football, tika taka, and the win at the end. When there's a really talented player, you know he's going to move to a wealthier side at the first opportunity. But Espanyol has got some legends, such as Raul Tamudo who scored the equaliser at the last second of Barcelona derby in 2007, which cost the title at Barcelona FC. This moment now got its own name, "el Tamudazo". Spurs' coach Mauricio Pochettino is also part of the local history, with Daniel Jarque, former captain who sadly passed away in 2009  and gave symbolically his name to the stadium. But to be honest, Espanyol's final is the derby of Barcelona. If you win, you get all the local pride.
Did you see game in Spain ever before? Would you say there's a special vibe?
Oh yeah, Balompié games you mean! The atmosphere is always warm, it's a family thing in this country which lives for football. I went to the Camp Nou a couple of times, I had the chance to see geniuses playing football. I've also been to Futsal games of Barça Lasa, and Catalunya 3rd division for the game between Sant Andreu and Gava FC. Barcelona is perfect for that, it's a city of less than 2M people, but there is so much happening if you're a football fan.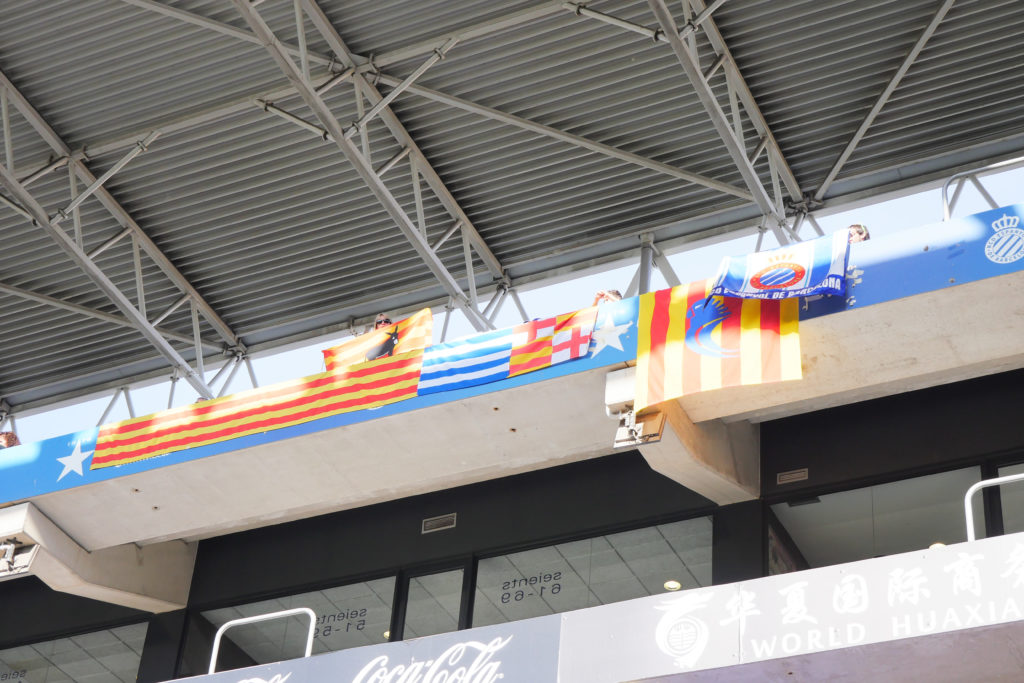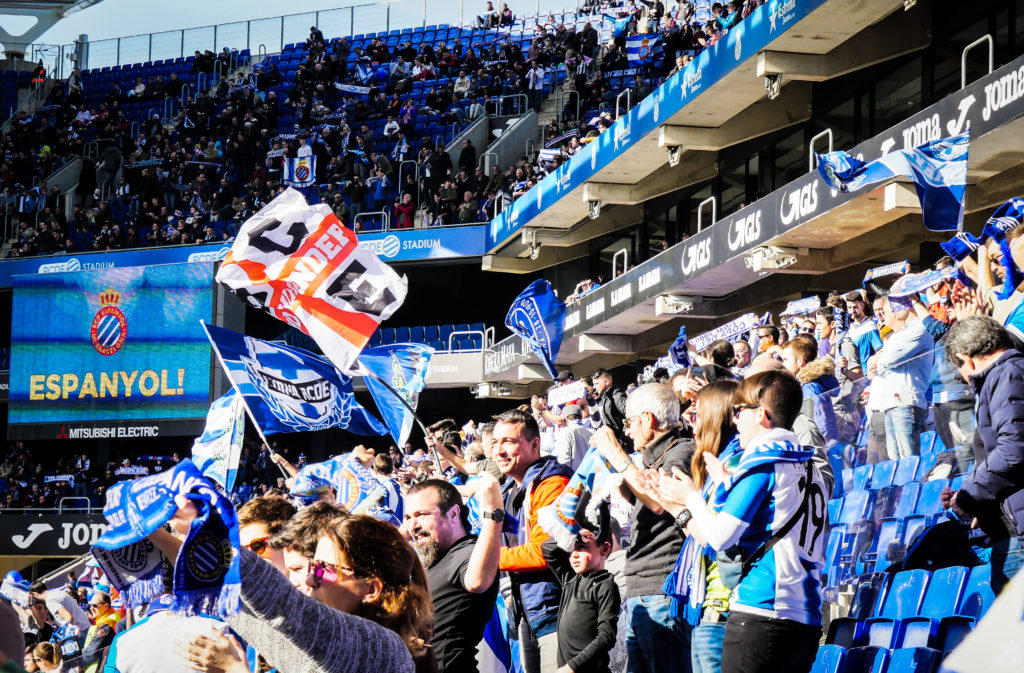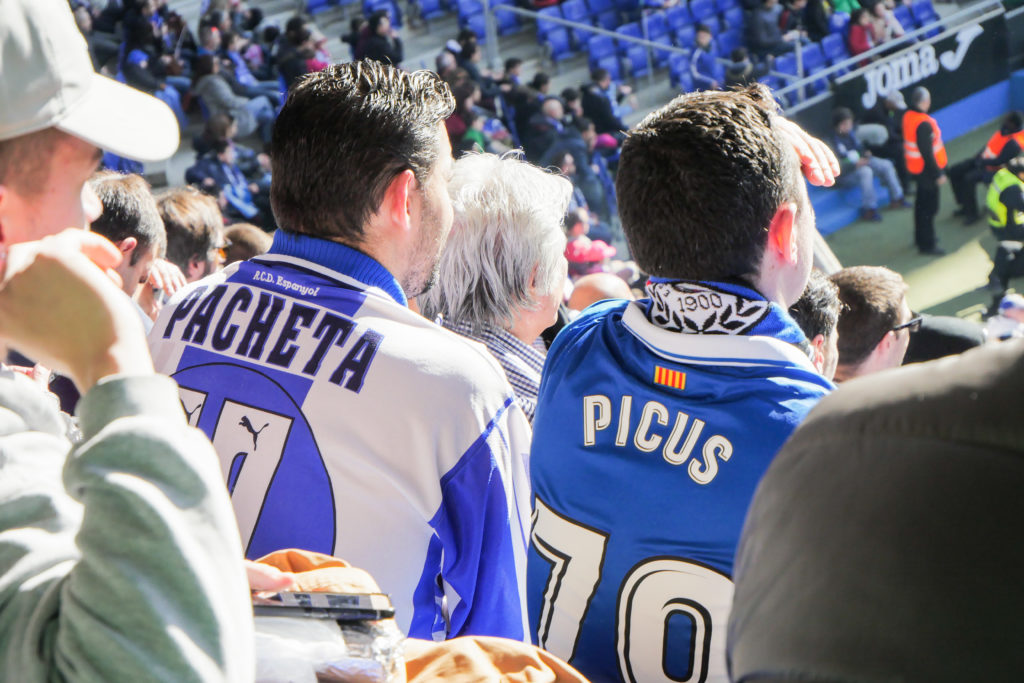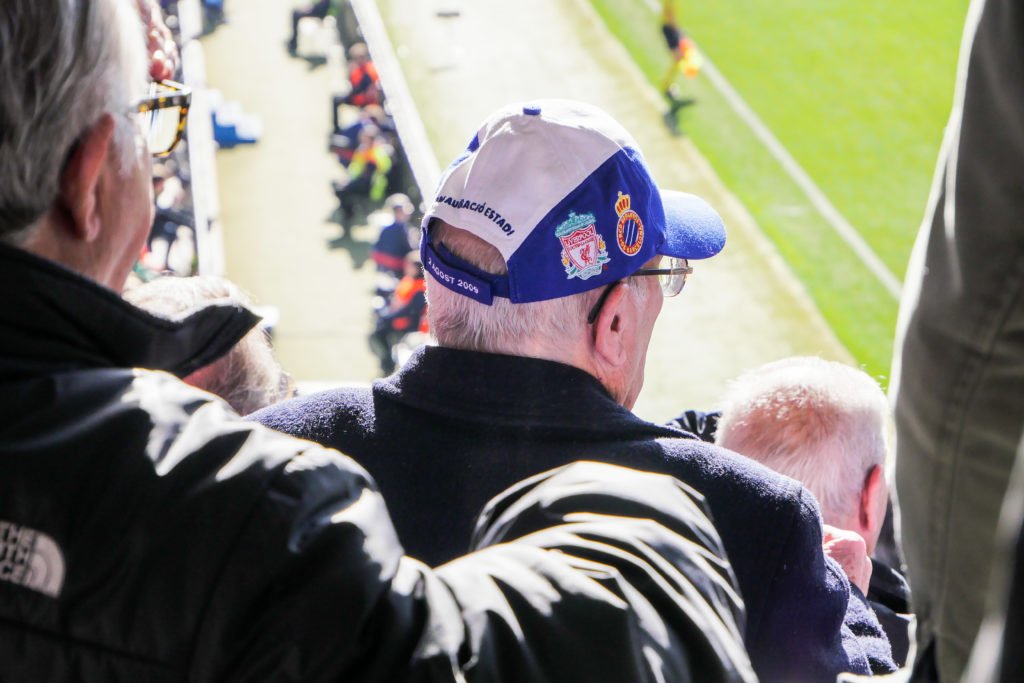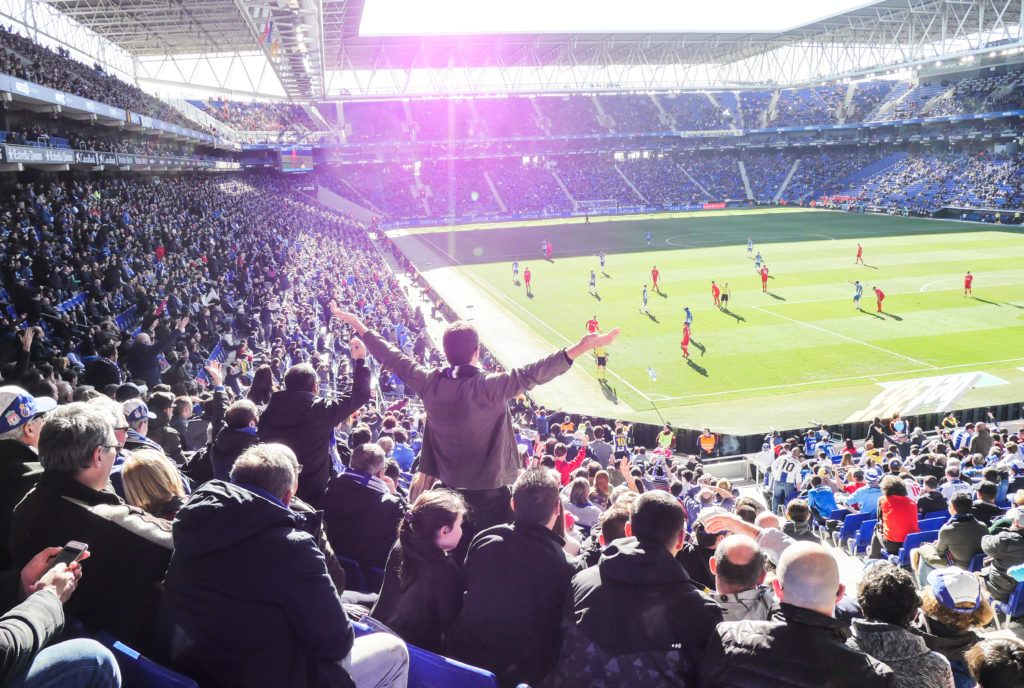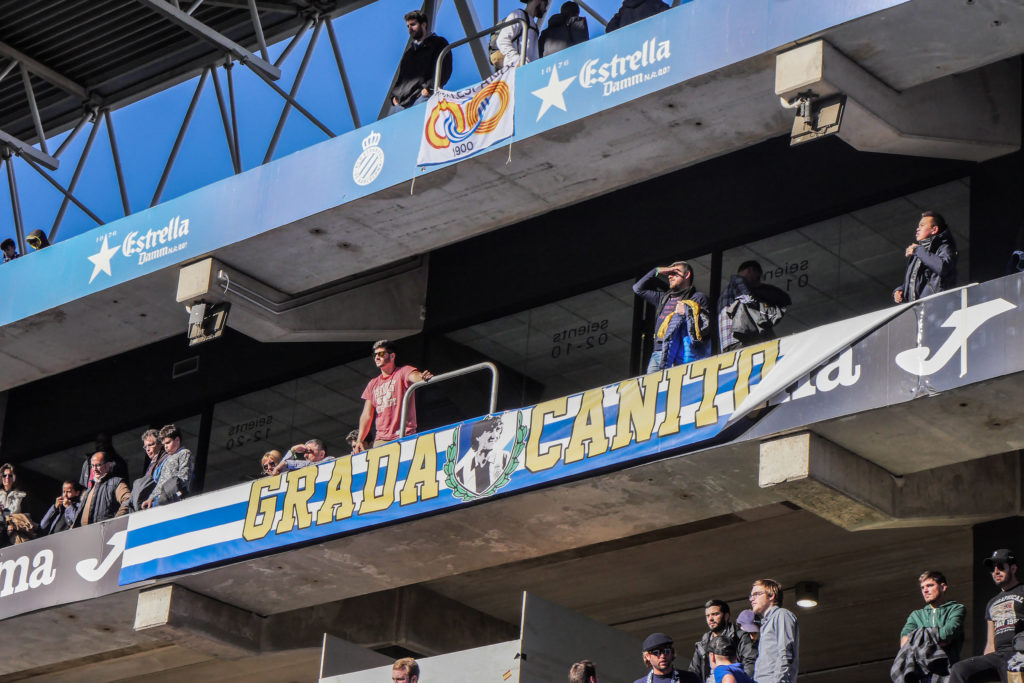 Looking at your pictures, it seems like there are quite a lot of old people in the stands. Is that something you've noticed anywhere else in Spain?
The truth is, since you're a kid, you play football with your mates, you go to the stadium talking about your sex experiences, and football of course. When you're an old man, it's just the same thing man! You just want to hang out with the lads, and to give your passion to your grandson. Your son wanted to spend the week-end with the missus by the sea, you had no choice but to take the little Jonny with you to the football.
How would you describe that experience compared to other games you have seen in different countries?
Let's be honest, Espanyol it's more of a small kop with the objective to get heard for the people on political matters than anything else. The popularity of Spanish teams and the platform of expression which a stadium is are the perfect opportunity to deliver messages. And it's pretty easy to understand. Every single game, at exactly 17 minutes and 14 seconds, the whole stadium screams "In – Inde – Independencia!", which relates with year 1714 when Catalunya lost the war against the Bourbons. Barcelona is a city from the left wing, you shouldn't be surprised if you'd see Che Guevara flags.
What are the next trips you've planned to see games?
I really want to explore the South of Spain to see Valencia FC games, they're doing pretty well this season so far. And also Betis Balompié vs Sevilla FC derby in May. In March it'll be quite exotic with a trip to Sri Lanka. I'm pretty sure we can crack something together around football in that part of football 😉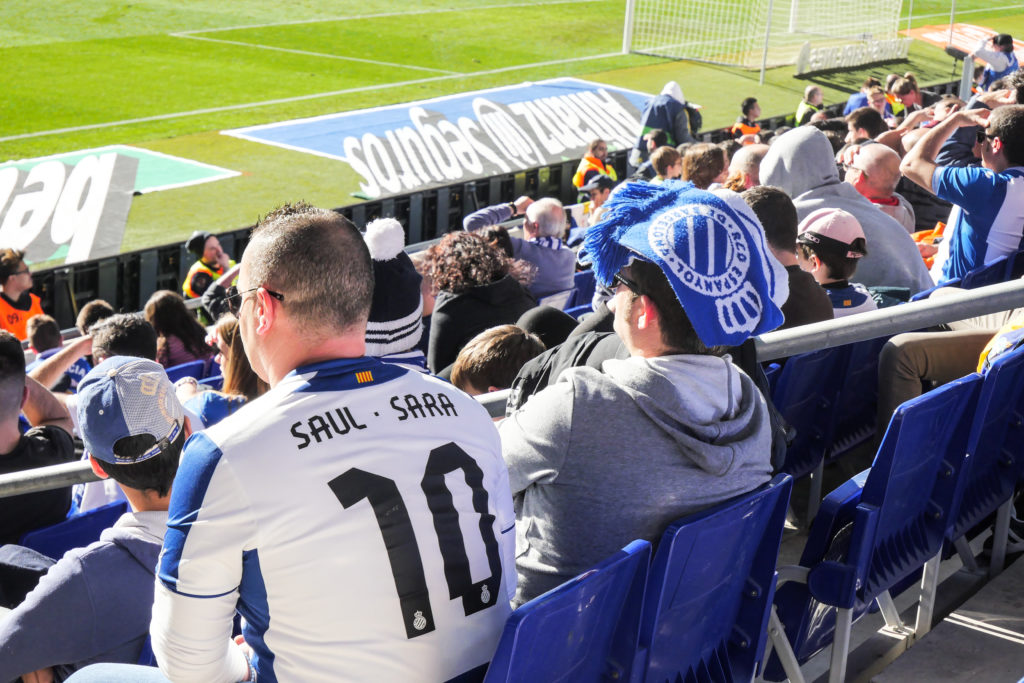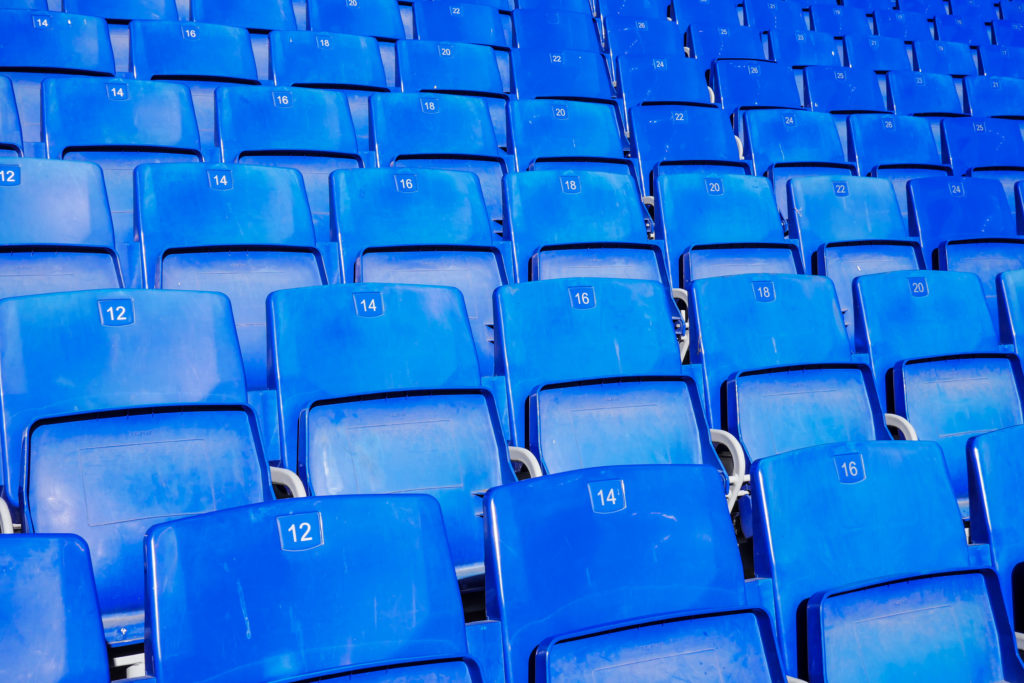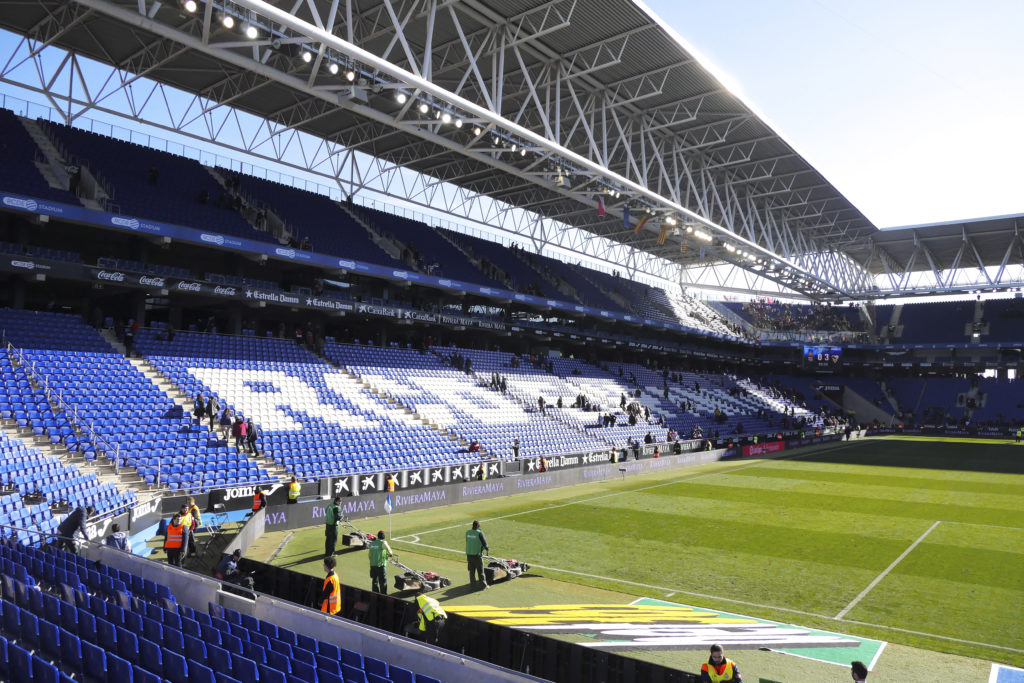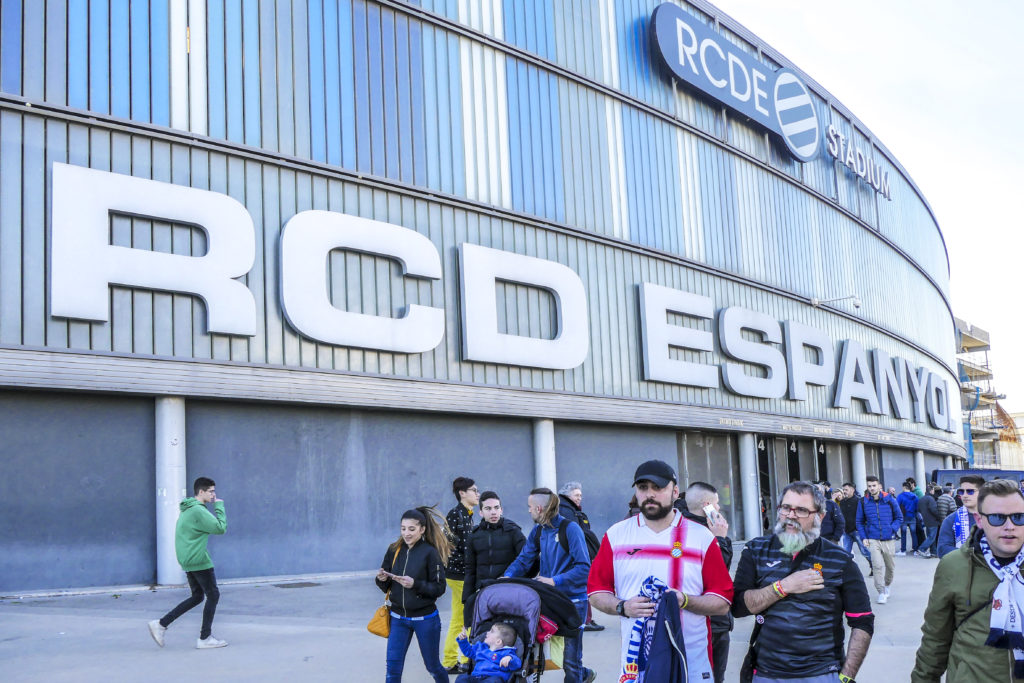 Take a look at Theophile Dreyfus work on his website. Plenty of beautiful photo series about football that we're desperately trying to steal for Football Campagne.