To leave everything behind to try your chance to make it as a professional football player in Singapor. This is what Antoine Lemarie decided to do when he was just 20 years old. From hope to despair, from failures to the first pay checks, from being on his own to a song at his name, Antoine went through all kind of emotions during a journey that started in Asia and ended in Australia. Antoine's story is the story about a childhood dream, about the dream of every child, but caught up by reality. And he's telling us everything on Football Campagne. Come on board for the adventure of a Sacre Bleu on the other side of the world.
Before the beginning of the season, no one was expecting me anymore.
Dear Antoine, we heard about your crazy experience Can you introduce yourself to our lovely readers?
Hey Jeremie, I'm 22 years old and I was born in Thiais, in Paris suburbs. That's why I've always been a PSG fan. And then my family moved in the South of France, to Aix-en-Provence. And I've lived there pretty much my whole life.
You were playing in the second league in Australia, where are you living right now?

I had to come back to France unfortunately as my Visa expired a few games before the end of the season. The good thing is that I've had the chance to spend time with my family, which I haven't seen much over the last two years. In September I'm moving to Paris with my girlfriend I have met in Australia. I will finish my journalism degree.
So, tell us. How did you manage to land on the other side of the planet to play football?

Nothing was really planned to be fair. Two years ago, I went visiting my aunt and uncle who live in Singapour. One day, I went to play football with my cousin, and right by us in the pitch, a team was training. I've asked to the coach a pump to inflate our ball, and we chat a bit. He told me to come training with them the next day. He was asking me to come playing with them for a tournament the next weekend. And that weekend, in my team, there was the legend of Singapour football. The top goalscorer in history of the national team, Aleksandar Duric.  I had no idea who he was. Between two games, I was telling him about my dream to try my chance to make it in Australia – I already had that idea in my mind at that time – and he told me he used to play there before moving to Singapore. He didn't advise me to go there as without any agent or contact, that would be almost impossible to find a club. However, he thought I had all the qualities to succeed in Singapore, where he could help me with his connections. This is when I thought, Banco! I'm all in
When I came back to France, I quit my school and I did quite a few small jobs to prepare my move to Singapore. When I arrived back there in January, right before the beginning of the season, no one was expecting me anymore. Aleksandar had left to an other country and didn't answer me anymore. I decided to look for clubs on my own, and I manage to get some trials. But without an agent and coming out of nowhere, managers were not really interested in me. Finally, as no club really opened its doors to me, I chose to use the money I had left to travel in Asia. I was about to come back to France when the manager of a small team I was playing while I was doing trials, convinced me to go to Australia where he knew someone who could help me to find a team. I moved to Melbourne with no money left, super motivated but with a lot of doubts at the same time.
After a few weeks. I met with this person, Melbourne Victory's assistant manager. He promised me to help me to find trials in Second League. Unfortunately, I never heard from him again. Once again, I was left on my own. I managed to do some trials with different teams in Melbourne, but they haven't been successful. After all these failures, I've decided to give myself one last chance. I moved to Perth, on the West Coast and finally, it worked out. This is where I signed my first contract with a Second League team.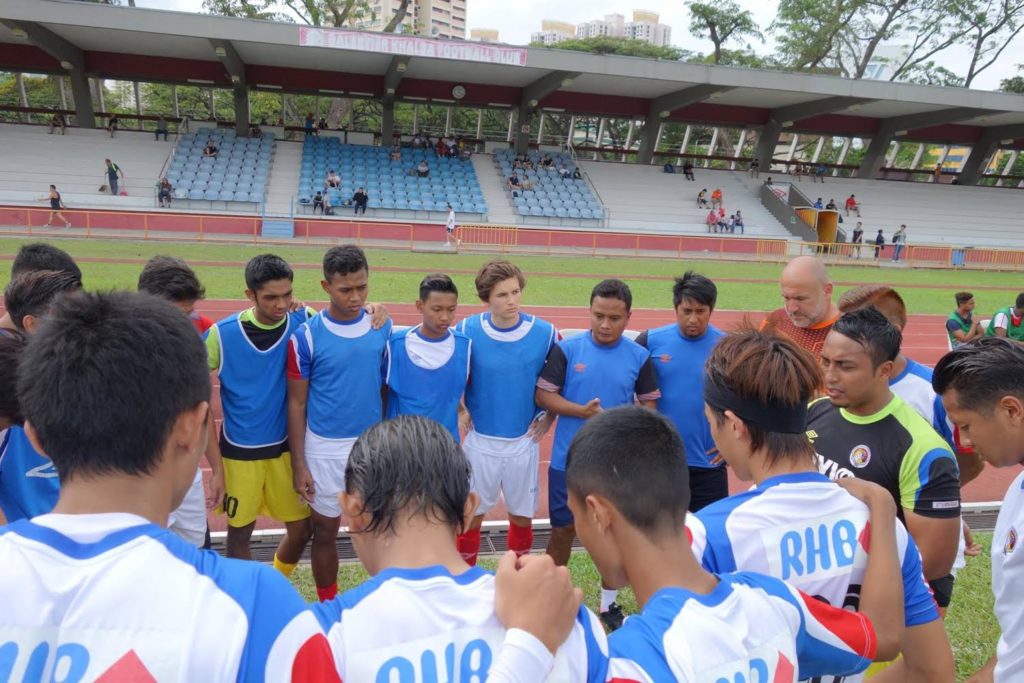 The standard of Singapore professional League was really accessible for me.
Damn, you can never trust people… Why did you left everything behind you for football?

Like a lot of kids, I've always dreamed to become professional football player. But you know I was 20 years old, I had never been to an Academy, I was playing at the best regional level, but I knew I wasn't about to make it. As you can imagine, when I've had this opportunity in Singapore, I saw all my childhood dreams popping up again. I chased this dream head down, knowing that more than anything else, this is what I wanted to do of my life.
And where were you playing before leaving to Singapore?

I was playing at Luynes Sports, one of the teams of my city, in PHA, the highest Regional Level.
When was the moment you realised you would not make it in France?

I never really had strong reasons to believe to be fair. I've always been a good player, I was playing in top teams of all my clubs, but I haven't really been in touch with scouts of professionals teams. I was doing well with best clubs around my place, but maybe I should have challenge myself a bit more, trying to play further away, at a higher level to get more chance to be scouted.
What was the turning point for your decision to leave France?

My first destination was decided thanks to people I met with. I had contact, and the standard of Singapore professional League was really accessible for me. At first, I had to convince my parents that was the right thing to do and I wanted to quit my studies. When they realised I had proper contacts and that's really what I wanted to do, they agreed to let me go. And then I had to work until I left. I was selling shoes, I was working at the Velodrome Stadium.  Unloading parcels at night, and during Olympique de Marseille games I was the guy in the Haribo mascot. I really wanted to save as much money as possible before leaving. In the meantime, I was still playing in my club and I was working on my fitness to arrive in the best shape possible.
Wow it must be hard to work at the Velodrome for a PSG fan! Were you earning some money with football during your time abroad? How did you handle things financially?

In Singapore thanks god I was staying at my aunt's place. As I couldn't find a team I wouldn't have lasted long if I had to pay a rent. In Australia, until I signed for the team in Perth, I had to find jobs. I started as a fundraiser, then I was making pizzas, and I finished as renting vans. In Perth I earned enough money as a football player to pay my rent each week. But I still had to work as a waiter on the side in order to get some money to do things. In the end, to be in a better financial situation, I was also working as a valet in a Palace. I wasn't always super fresh at training…
What are your objectives for this season? Are you looking for a team?

This year I'd like to find a good team in Paris, at least playing in DH. The objective for me is to keep improving my game. If I could earn some money too with football, that wouldn't be luxury to pay my rent.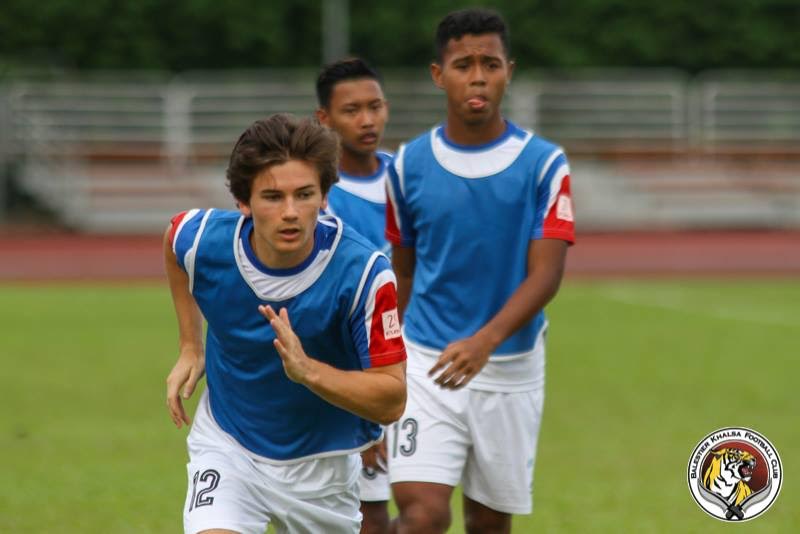 The fans started this song for me, made from the only words they knew in French: "Sacre bleu ! Sacre bleu ! Sacre bleu !"
We saw you breaking the goals on YouTube with Forrestfield United. What did this kind of performance change for you?

Man, this goal it's been the strongest emotions I've had since I play football! I had tears in the eyes. I've been through so much to live this moment! It was the best reward for all the efforts I have put into this. And on top of that, this is what really gave me the chance to earn my spot in the squad. When I arrived, I have first started with the reserve team, and then I moved up to the first one. I was sitting on the bench, coming into the pitch to play final minutes of the games, and I finally made it in the starting eleven. This screamer also gave me credit in the eyes of my teammates and the fans who had no idea who I was. After that, the fans started this song for me, made from the only words they knew in French: "Sacre bleu ! Sacre bleu ! Sacre bleu !"
Australia is cool?

It's awesome yeah! I have to come back, I didn't have any time to travel around the country. I was there with the objective to make it as a pro, not to be a tourist. With all the trials, trainings and games, that didn't leave me enough time. I didn't even have the chance to go to Sydney.
And Singapore, it's cool?

Singapore I've loved it too. I was playing on the side with a team of French guys, l'Olympique Gaulois, I made lots of friends. We had some crazy nights out…
How's the standard in both countries?

I would say the Singapore Premier League is quite similar to Australia second league. Compared to France, the top teams of these leagues would have a decent level in National, the French third league. For the worst teams it'd be like the fourth or fifth French league. However, the A League (Australian top level) is pretty good. Some of the teams could be playing in French Ligue 2 easy, maybe Ligue 1 even.
You think you could have make it in Australia in longer term?

In Australia I don't think so to be honest. The A League it's pretty much impossible for a player who isn't already pro. The teams of that league aren't interested in players from other national leagues. At best I could have find a better club in second division, in Melbourne or Sydney.
In Singapore that's a different story. I am convinced I had the skills to sign for a Premier League team. It's not to be cocky, but every trial I've been to, I had the level easy. I think what I didn't have was an agent, and maybe a real experience in a big team. But I still think I can come back one day to try my chance again.
Where are your limits? What's the highest level you think  you can be playing?

Through all these experiences I managed to get quite a clear idea on my capabilities. In Singapore I was doing as well as guys who were playing with the national team. But I'm realistic, I know that in France I could probably not be playing higher than the National league. At the very max. My main goal would be to make football a living in a professional team in Asia, or in a country where I can live life experiences outside of the pitch too. You know being paid enough so I wouldn't have to pick up jobs on the side. To pair my passions for football and travelling, that would be the dream!
What are the other countries you have in mind for new experiences?

I still have Singapore on top of my mind. I'd love to go Indonesia as well. A friend of mine is playing in Finland, he asked me to come join him there. Let's see. I'm pretty opened to discover a new country. But I won't do the same mistake twice, I'll only go if I'm sure what I'm going to find overseas.
What are the main differences you've noticed with French football?

Both in Singapore and Australia, there are quotas in place for foreign people, which doesn't really exist here. Also, there is no promotion or relegation, they play in closed leagues. I believe that's one of the reasons why the standard can't really progress that much and drive more interest. When it comes to the style of play, Singaporeans are quite small but pretty agressive in general. In Australia it's more like English football, with big guys not super skilled but strong, even if there are a few very good players. But the main thing that really struck me is the atmosphere. In NPL, the League I was playing in, after each game the home team organises a big dinner for players of both team together. I loved this spirit. In France it's a whole different thing, after each game I was playing everyone wanted to fight the other team.
What did you miss from France?

Food bro !  And my friends and family of course. It was the first time I left home and during the first year I didn't come back at all. It wasn't easy, even if I had a good time there. Also to watch football on TV that was a pain in the ass. With time difference all the European games were happening at 3 or 4 am. I was used to watch every single PSG game before leaving France. I had no choice but to drop Ligue 1 games and focus on Champions League only, I'd have become a zombie otherwise.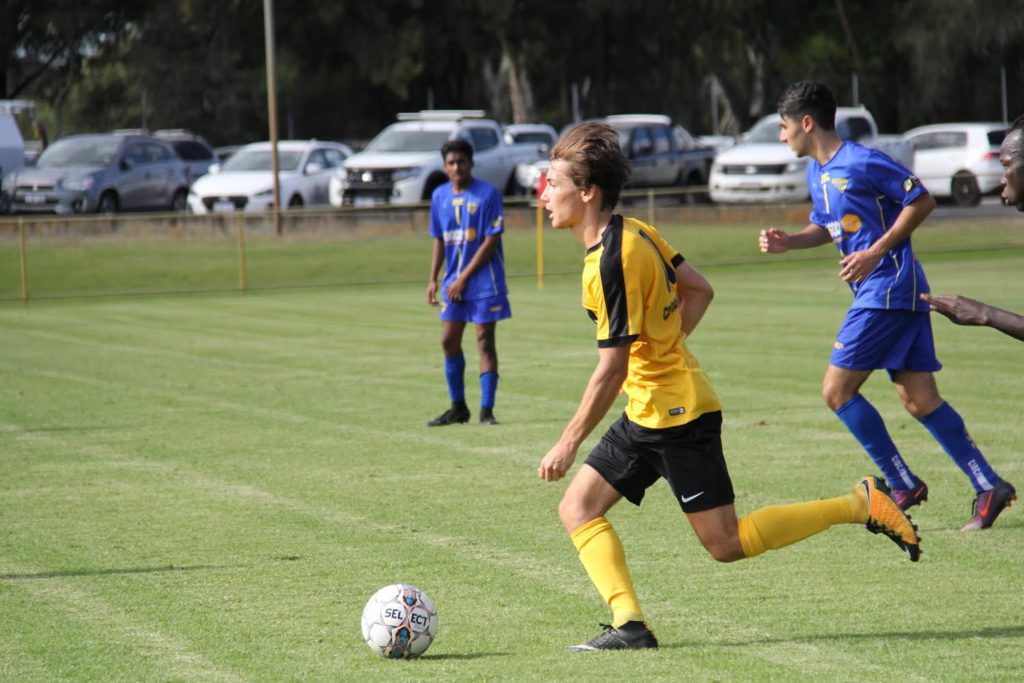 It was the best years of my life.
Did you meet other French or European players during your time over there?

In Singapore there was a bloke playing at Hougang United, he's called Antoine too by the way. I met him during a training. And an other one who's playing at Home United, Camara, I played with him during a trial. And then in Australia, I was in a trial twice with the same French guy. But because of the quota rule, opportunities are quite limited.
What's the craziest thing that happened to you?

I don't know why, when I was in Singapore everyone thought I was looking like Griezmann. One day, I was walking in the street with my aunt, and two guys thought I was the real Antoine Griezmann. When my aunt realised, she kept calling me by my first name out loud so they could hear. They followed us for ten minutes and took a lots of pictures of me before leaving very happy.
Haha ! I have the same problem with Cesc Fabregas. I was in Los Angeles a couple of weeks ago, an Uber driver asked me to take a selfie with me as he 'loved the way I played football'.
And what's the one mistake you've done you'd warn people not to do?

I'd say to leave with no clue on what I'd find there. But at the same time if I had stay home, I wouldn't have experienced all these things. I have no regret at all, it was the best years of my life so far.
What can we hope for you in the future?

First of all to get my journalism degree. And why not to sign pro somewhere in the next years.
And finally, you know our love for abandoned football pitches. What's the worst pitch you've ever played on?

Without a doubt, Gorée Island stadium in Senegal. There is a massive baobab right in the middle, the goals are fucked, on the ground it's a mix of sand and rock, but this pitch is just magic.
We wish all the best to Antoine, we truly hope he's going to be successful both in his studies and his football dreams. If you want to learn more about his experience in Singapore, you should check this out: lepetitjournal.com/antoineinsingapore.
Long live the Football Campagne!