Football is all about stories, right? And we came back from CONIFA Word Football Cup with an amazing one to tell you. We've had the chance to meet Tenzin Samdup, goalkeeper of Tibet national team after we captures pictures of his emotions after the game against Northern Cyprus. Tenzin reached out to us on Instagram as he saw the pictures and asked if he could use these on his social channels. We took advantage of the opportunity to chat a bit more and tried to get a better understanding of Tibet football team organisation. As we kept the conversation going in DMs, we've asked him for an interview for Football Campagne, which he agreed on. We've learnt a lot of things as he gave us a different perspective on football, with tough conditions for the team to be competitive, and a genuine passion for the game. Big respect for the man! We're delighted to tell you his story, which really deserves to be told to bigger audiences. But we're happy to help these guys the best we can, giving them a little hand for people to understand what they're going through. Take a seat, get a drink and have a read. We're sure you'll love it.
I teach English to the monks in monasteries.
Jeremie: Dear Tenzin, first of all, can you introduce yourself and tell us a bit more about your story?
Tenzin: I am Tenzin Samdup, a 25 years old Tibetan footballer living in India as a refugee. I live in a small yet big Tibetan settlement in the South of India called Mundgod.
We Tibetans don't have the privilege to play in major and top tier Leagues in India as it requires an Indian passport, which we don't have. And if we would get one, that would rather be a fight against our own identity. We would have to give up our community and to become homeless yet again. The main issue is that the Indian government has set a rule stating that we have to to leave our Tibetan settlements to get the Indian passport. Like pretty much every single football player, I've also had the dream and desire to become a professional footballer. And I have tried to. I got detained in my University because I failed to attend classes as I was spending time giving trials in Indian clubs. However, without family support and because of all sorts of circumstances, it became nothing less than an unachievable dream. And now I do have a job at side, I am a teacher, I teach English to the monks in monasteries.
How did you happen to make it as the goalkeeper of Tibet national team?
I have always wished to play for our team Tibet, it sounds huge and that was in my heart since I was a kid in school. It was like one of the many aims you have when you are a kid but you know, with time your goals change. And this one remained. It's a huge achievement to become one of the top players in your community, and obviously in Tibet the love for football is just too crazy. We have this tournament, exclusively for Tibetans, where a lot of teams participate. From that tournament, players are shortlisted and called for trials. I was in college when I played there for the very first time. It was my debut that year, in 2012 and I've had the chance to be shortlisted for the trials. Straight away, I called home and my dad picked up the phone. Bro, I should never have called actually. He asked me to come back right now… I didn't listen, so we argued over it and I knew I couldn't let this opportunity go. I won the argument and I stayed for the trials. Since that day, I happen to be the first choice goalkeeper for Team Tibet.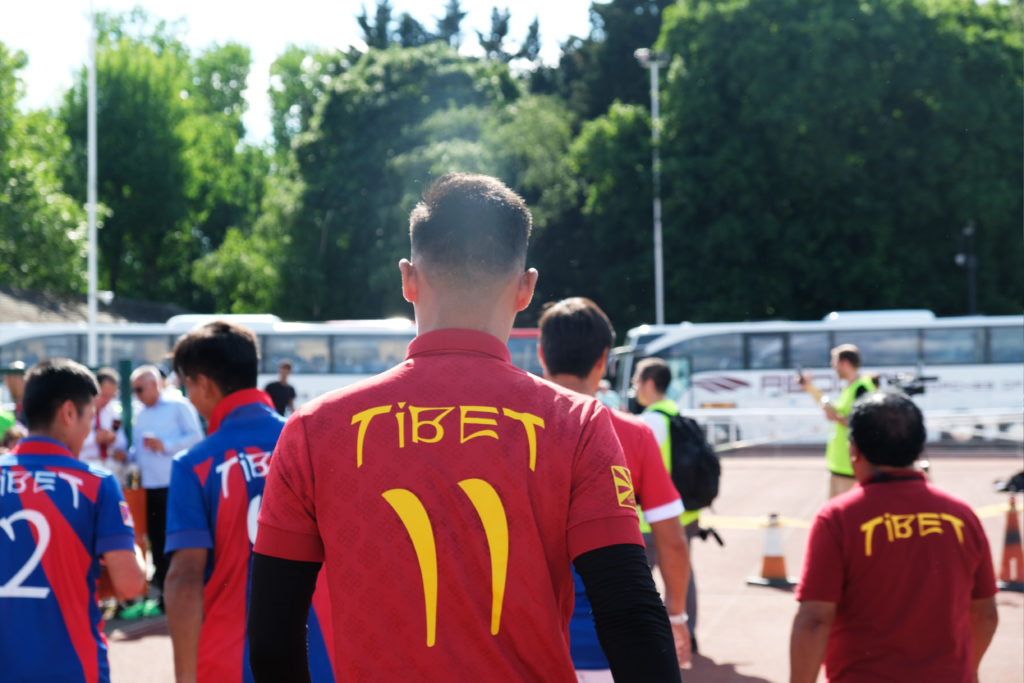 21 players showed up at trials. At the end, 18 got selected. Whether they are really worth it or not, they made it to the squad because 18 seats were available for a tournament.
I am very curious to know more about Tibet national team. Can you tell us more about it?
Well, sure, I totally understand your curiosity and the fact people don't really know much about it. Tibet national football team, sounds quite a big thing, doesn't it? It sounded the same to me since I was a kid. But when I actually got to be a part of it, I started seeing the real side of things. It's nothing but a name in the end. A bunch of enthusiastic players dying to play for their country. Our motivation is to represent our nation and to show the world that we exist. But you know, we don't really get nothing in return.
What's the selection process to be part of the team?
Back then, there used to be something like more than 60 players coming for the trials with the same dream as me. Two years later, around 40 players turned up. And finally, in 2016, there only 10 players were at the trials. The reason is that they call us for the trials, and players come to take part whether they have classes to attend, have to go to work, or to take care of their children. Once players are selected at the trials, then we take a group picture with the Tibet team kit on, and that's it. There is no game, no tournament, nothing for the team to play for. You know, we don't even get any salary or anything. It's just a name in the end.
Last year things were a bit different though. I wasn't really planning to go to the trials this time, but the heart wants what it wants. I finally ended up going there, and 21 players showed up. At the end, 18 got selected. Whether they are really worth it or not, they made it to the squad because 18 seats were available for a tournament. And there wasn't any other chance to recruit other players. The best news we've heard that day is that we were actually going to play a tournament. A tournament, finally. We've been waiting for that for ages. And this tournament was actually the CONIFA World Football Club 2018 in London.
Do you manage to train on a regular basis with your teammates?
We've started training just a month before the tournament.
That seems such a short period to be ready on time. Why just a month?
The reason is simple. It's because we don't have a ground of our own, so we have to rely on schools and institutions to use their ground. It's tough. And also, the pitches aren't good either. If it rains the night before, then there will be no training the next day because the ground way too muddy to be playing football. We've been told we play too many long balls during the game, we were playing too much in the air. We've had to learn to change that for the CONIFA as players from most of the teams were much stronger physically than us. But do you know why we used to play long balls?
Not really, no…
Well, simply because the grounds we play on are very gravelly. We got used to that. When you want to pass the ball to your teammate on this kind of pitch, it ends up going to your opponent's feet. To avoid that, we are used to play long balls. Even if we want to try not to, it is what it is in the end. It's very hard to change your habits just like that.
Are there Tibetan teams playing in the Indian League? Can you explain us how this is structured for Tibetans?
No, we don't play in any Indian League. I don't know if the management have tried or not, maybe it's too much money involved to try to get into any League because you need to pay the players, travel places, and by now we already know that the management won't pay for all this. Participating in one single tournament gives Tibet team's management such a hard time already . Especially knowing that no one gets any salary or anything in the first place. Playing in the league is a dream too far fetched.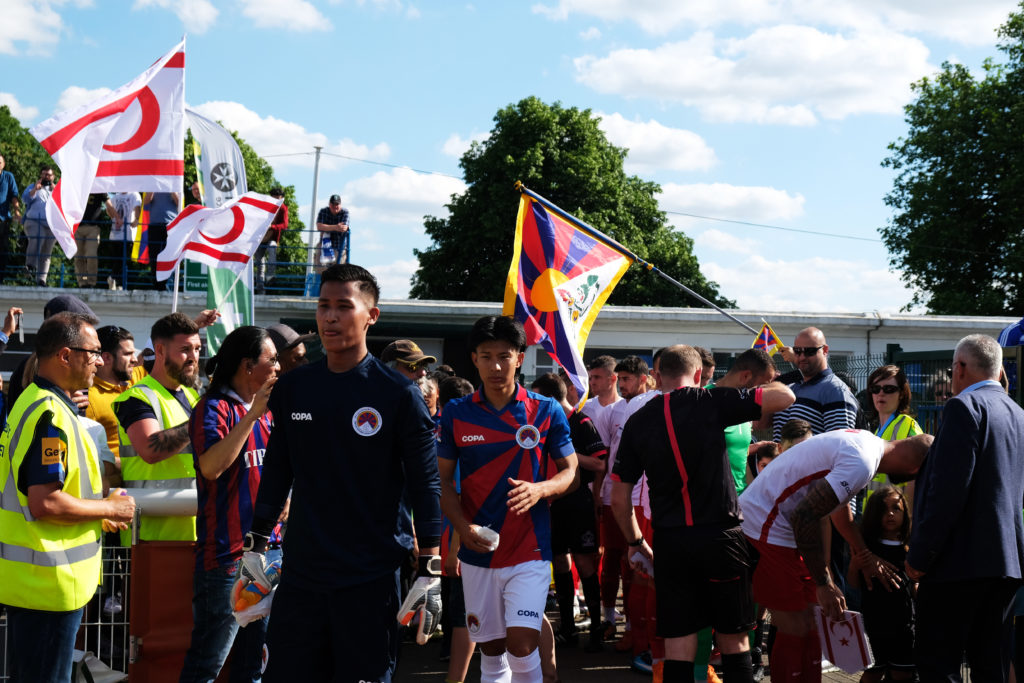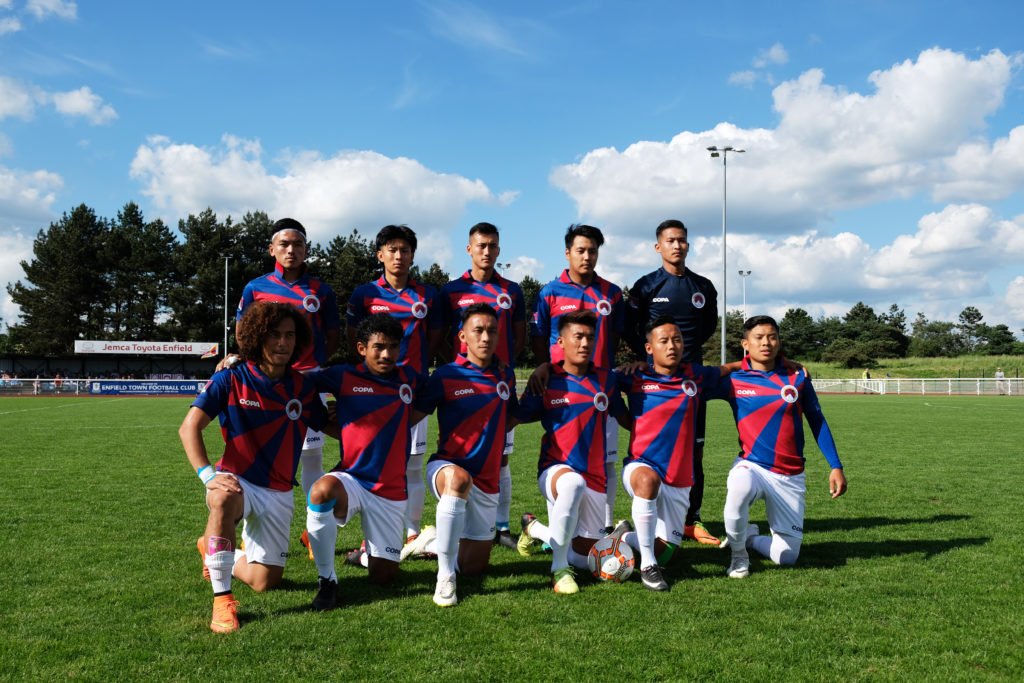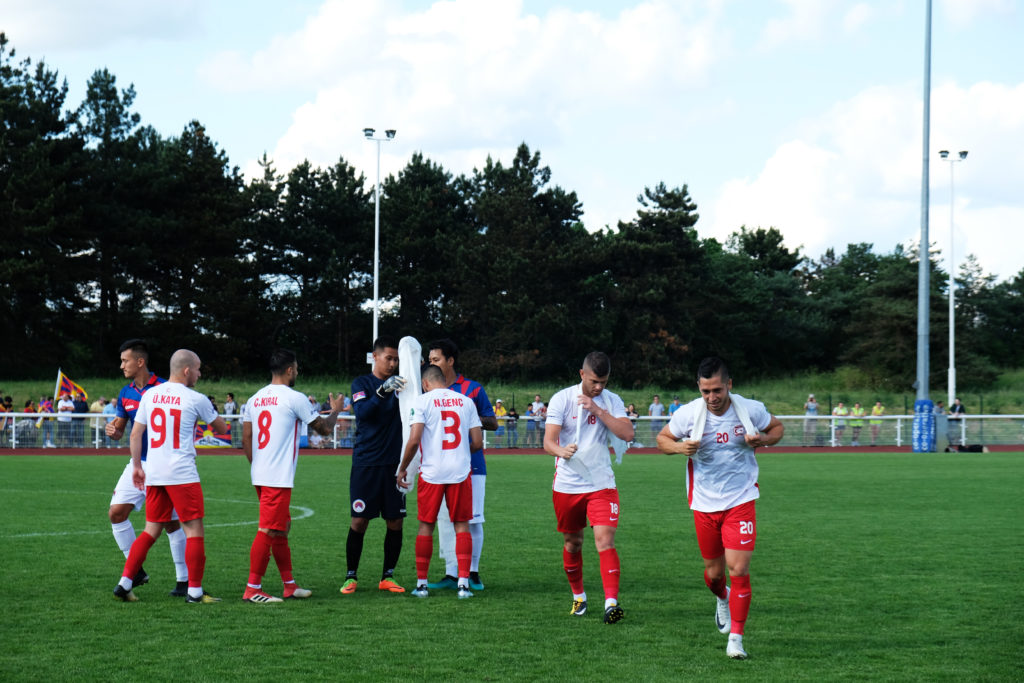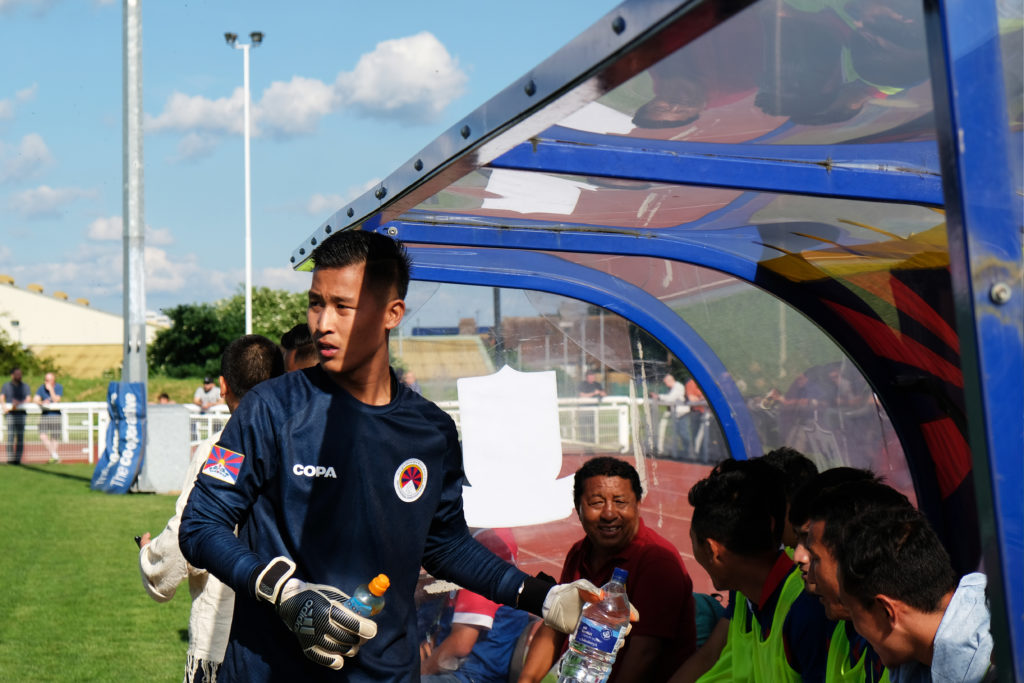 Despite all the pressure from China, we made it to the World Cup.
At the game against Northern Cyprus, we noticed that there were a lot of Tibet fans to support you. Do you feel that kind of support in other places in the world? What are your relationships with Tibet fans and Tibet diaspora in general?
Like I said, Tibetans' love for football is immense and it brings people together like what you have seen here in London. But more importantly, we are Tibetans and we have that brotherhood, that family feeling for each other. Wherever we might play in the world, if there are Tibetans there, we can blindly say that they will come and support us, that's how we are, we take care of each other.
When I took pictures at the end of the game against Northern Cyprus, I saw you really sad about the result. Can you tell us a bit more about your emotion at this moment? What were your original objectives at Conifa World Cup?
The game against Northern Cyprus probably meant the most and especially after the 3-0 defeat in the first game. The team played against Northern Cyprus long back in 2006 and we were thrashed by 10 goals. We didn't play them again since that time but the wound was there. We had the chance to revert the history this year at CONIFA. We did well the first half, but then I conceded two goals in the late second half and that chance slipped through our hands, with the spot in quarterfinals. We could have had a chance or at least a stronger reason to fight in the next game but the lost against Cyprus crushed everything. It broke me personally because I know I could have done better and that's how it is to be a keeper I guess. You end up taking things on yourself, the team couldn't do it but I could have and I failed. We wanted to play good football from the beginning, obviously win or lose comes later. Especially to a team like us who hardly managed to train for a month before the World Cup because of Visa issues, aiming to win the cup is definitely not realistic at all, right. We were just there to play a good football and probably not concede much goals (haha…). No matter what the score becomes we were there to fight till the final whistle but you cannot do much I guess when you are stuck in a group full of champions.
What does it mean to you to be representing Tibet on a football pitch?
Think about that. For your your whole life you have been denied of your identity and our existence as a country. Then we get this chance to play in a World Cup, playing shoulder to shoulder with countries like us and getting the chance to stand tall and sing our national anthem with our national flags waving all proud in the air. It's picture perfect. I have fought and dreamed my whole life for a moment like this and when it happens for real, it's just too overwhelming for us. Despite all the pressure from China, we made it to the World Cup and we deeply thank CONIFA for giving us the platform we deserve, doing the right thing.
So what's next after Conifa World Cup? What are the next objectives for the team?
To be honest, I have no idea what we are to do now. I quit my job already because I was going for national camps and tournaments, and that requires a lot of time. Where I work, at the school, asking for special leave all the time didn't feel right. Kids are at such big loss so I had to quit the job for the best of everyone. All the players are just going back their respective places really. And we hope we will be called back if there is any other tournament or maybe a trial. But otherwise we have no real plans as such.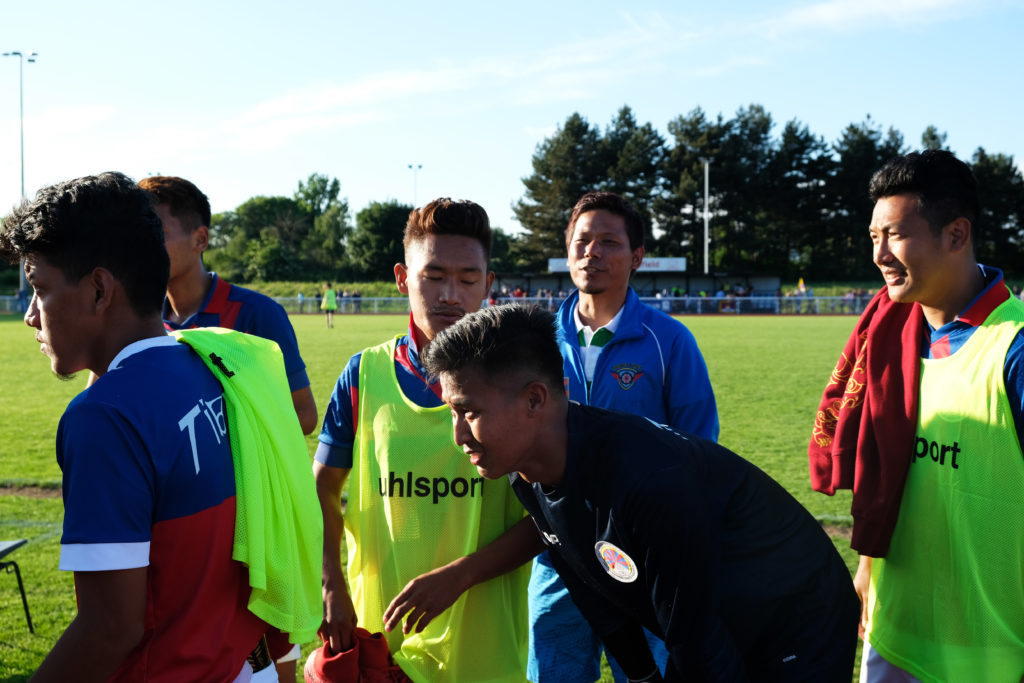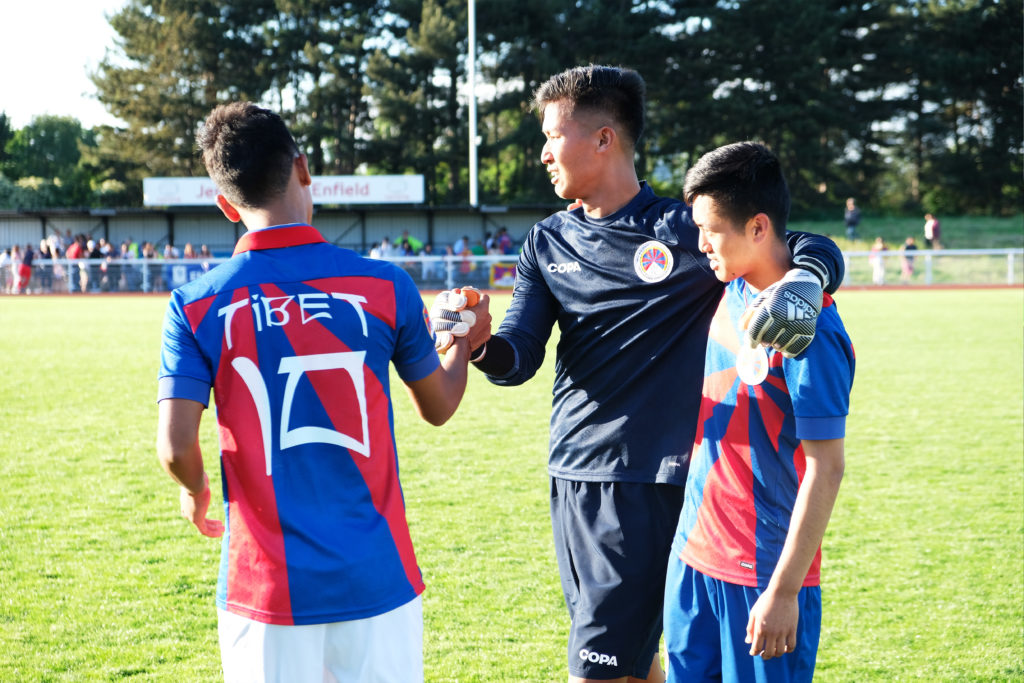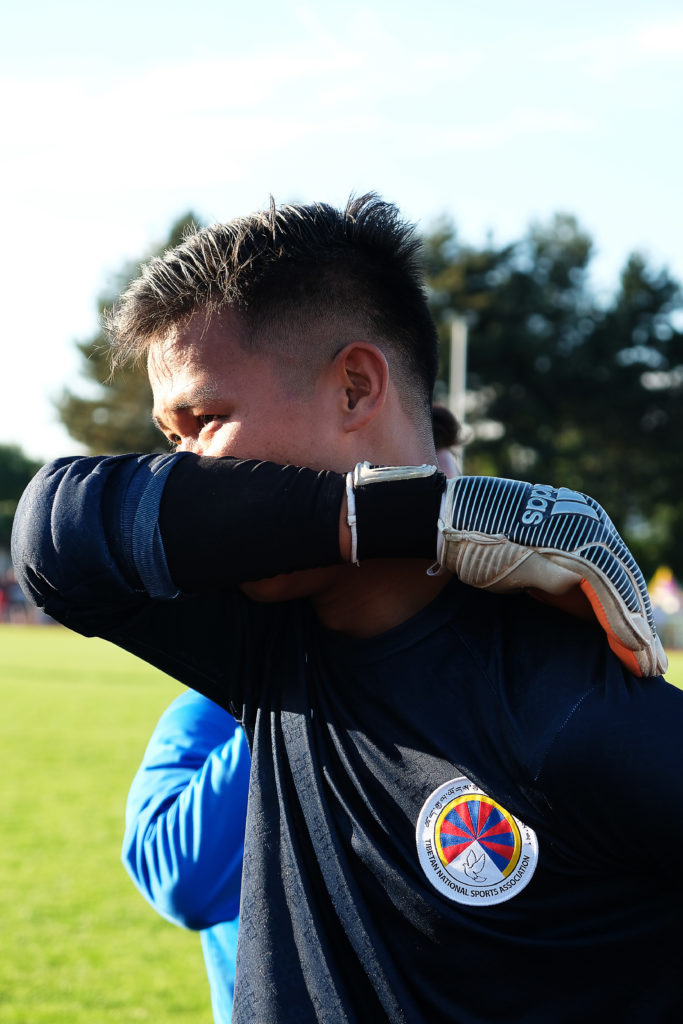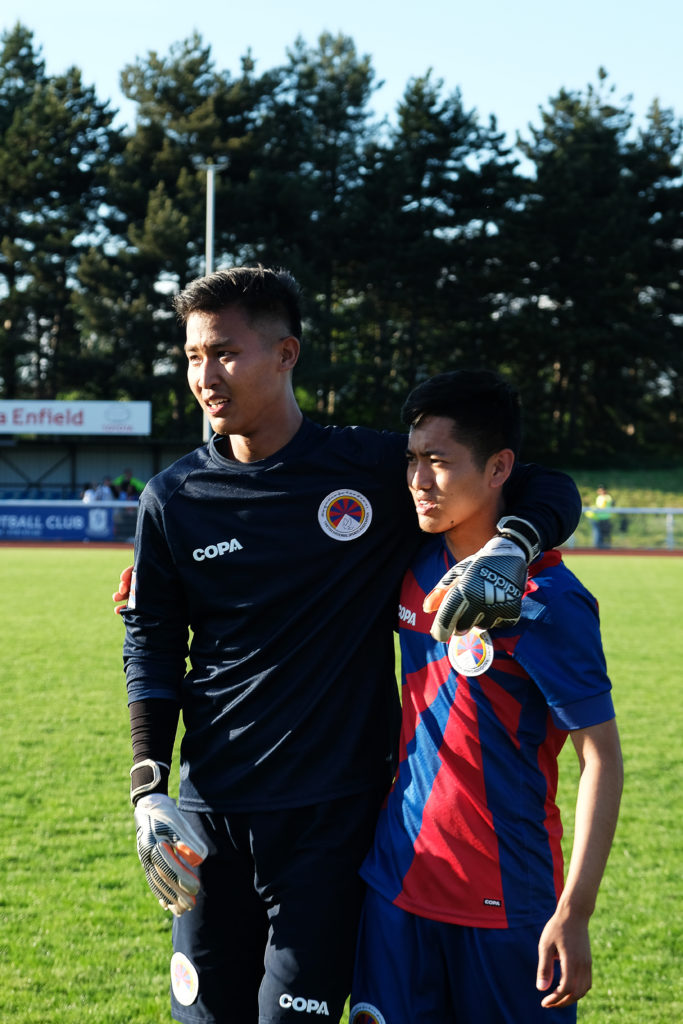 Thank you so much Tenzin, we really appreciate you telling your story to Football Campagne readers. We're blown away by your dedication, the efforts all Tibet players make for their colours despite the lack of resources. We truly hope we'll keep in touch and we'll have new opportunities to follow team Tibet for the next adventures.